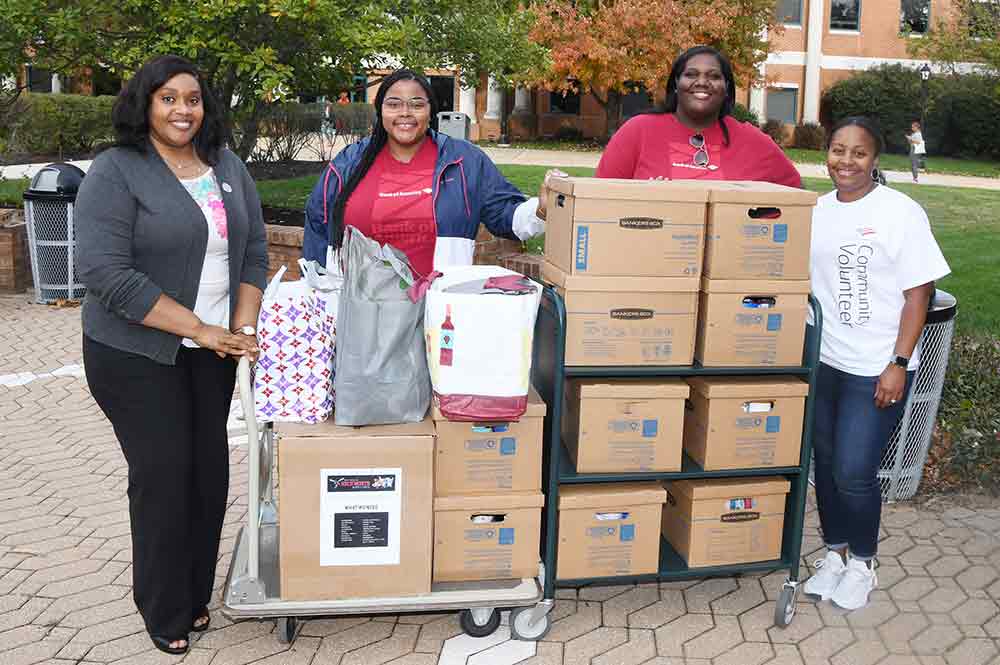 On Campus
Bank of America donates items to the University's Resource Supply Pantry
Tuesday, November 15, 2022
Bank of America's Black Professional Group (Delaware Chapter) recently paid a visit to Delaware State University to show its support for a Resource Supply Pantry established by the Office of Student Success on campus.
The Black Professional Group representatives delivered boxes and bags of donated toiletries and hygiene items to stock the Resource Supply Pantry, which provides University students with a source for such items.
The donation was made in support of HBCU Month. The Resource Supply Pantry is currently located in Room 228 in the William C. Jason Library.