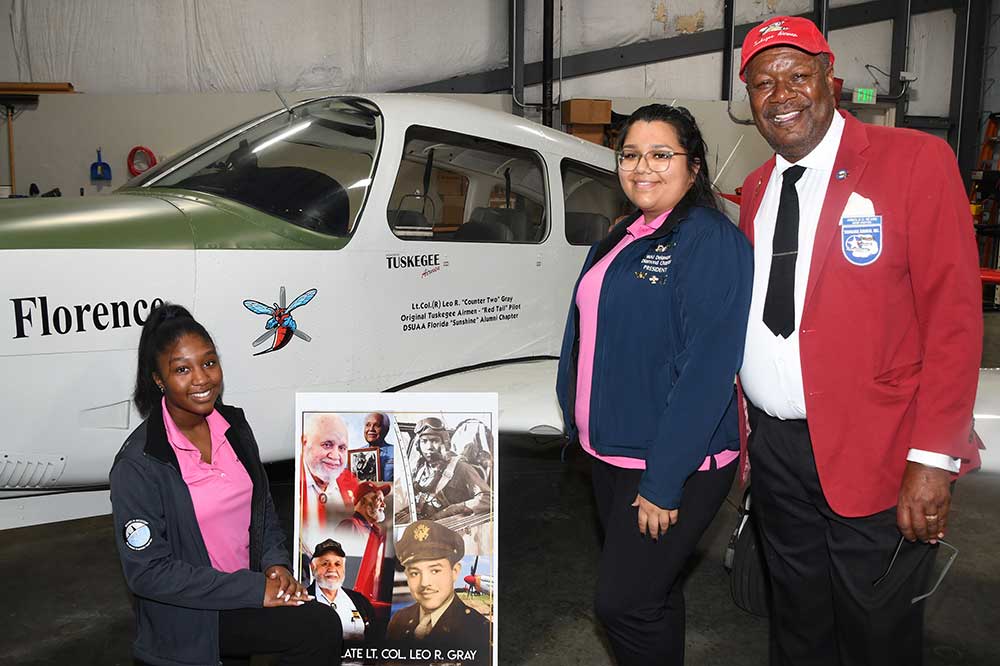 On Campus
Aviation Program plane named after Tuskegee pilot
Friday, November 4, 2022
One of the Aviation Program's planes has been named in honor of a Tuskegee Airman who flew aircraft missions during World War II.
The Florida Chapter of the Delaware State University Alumni Association donated $5,000 in support of the Aviation Program and to have the plane named after the late Lt. Col. Leo R. Gray, a veteran Tuskegee pilot who flew for the 100th Fighter Squadron, 332nd Fighter Group.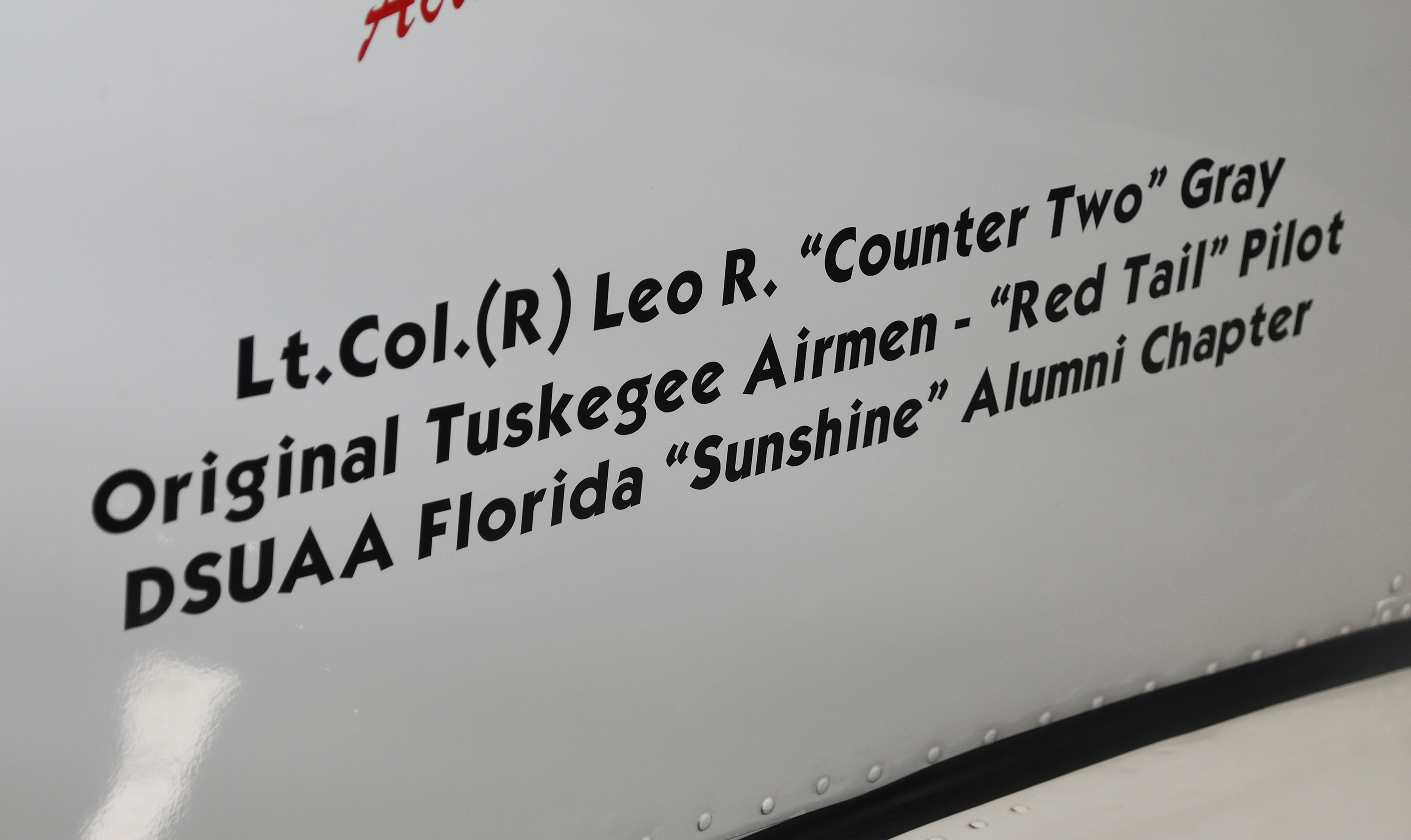 The donation, the naming of the Piper Arrow plane, and the military service of Lt. Col. Gray were celebrated during a Oct. 28 program at the Dr. Daniel E. Coons Hangar at the Delaware Air Park, where the Aviation Program is based in Cheswold, Del.
A native of Boston, Mass., Gray enlisted for military service after high school and began his flight training in 1942 at Tuskegee Army Airfield; by the next year, he was an active-duty pilot. Ultimately, he was stationed in Italy, from which he flew 15 combat missions and logged 750 flight hours as a P-51 Mustang pilot, largely to provide protection for Allied bombers.
After the war, Lt. Col. Gray earned a bachelor's and master's degree in Agriculture Economics, which led to a 30-year career in the U.S. Department of Agriculture.
A proud and active member of the Tuskegee Airman, Inc., Lt. Col. Gray served separate terms as the president for the Miami and East Coast chapters. He visited Delaware State University on several occasions and expressed great support and admiration for the University's Aviation Program.
Lt. Col. Gray passed away at age 92 on Sept. 23, 2016, in Coconut Creek, Fla.