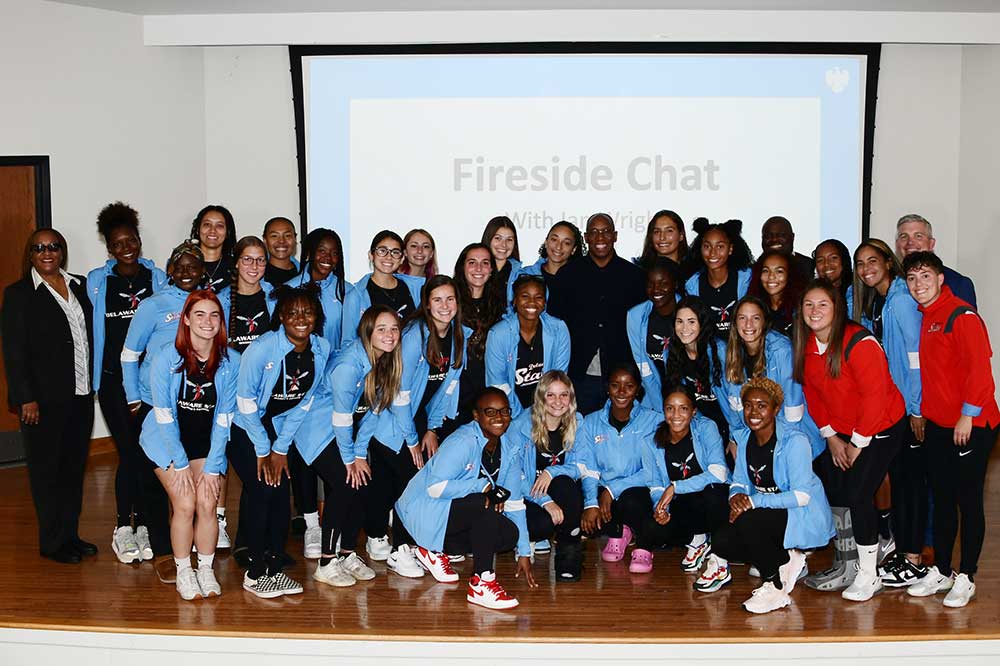 On Campus
Hall of Fame soccer star Ian Wright speaks at campus fireside chat
Monday, October 17, 2022
Famed English Footballer Ian Wright visited Delaware State University recently, holding a fireside chat with students and lunch with the women's soccer team.
Sponsored by Barclays, the opportunity was made possible in advance of NBC Sport's Premier League Fan Fest Weekend in Philadelphia. Wright, an English television and radio personality for BBC Sport, enjoyed success with London clubs Crystal Palace and Arsenal.
Born to Jamaican immigrant parents, Wright's rise from his childhood in London to one of the all-time great Premier League strikers is a story of perseverance, passion and extraordinary self-belief.
A legend in British football, he was awarded an appointment to the Member of the Order of the British Empire (MBE) in 2000 before being inducted into the English Football Hall of Fame in 2005. Wright is a male ally to women's soccer/football and is passionate about championing the Barclays Women's Super League, the highest league of women's football in England.
Known for his speed, agility, and aggression, he played 581 league games, scoring 287 goals for seven clubs in Scotland and England, while also earning 33 caps for the England national team, and scoring nine international goals. As of 2021, he is Arsenal's second highest scorer of all time and Crystal Palace's third-highest.
After retiring, he has been active in the media, usually in football-related TV and radio shows.
Introduced by University President Tony Allen and Denny Nealon, CEO of Barclays US Consumer Bank.
Dr. Allen spoke of the 15-year partnership with Barclays, which included a $1 million donation to launch the University's Global Institute for Equity, Inclusion and Civil Rights.  "At every turn, Denny and his team have thought about how they can build and deepen their relationship with Del State," he said.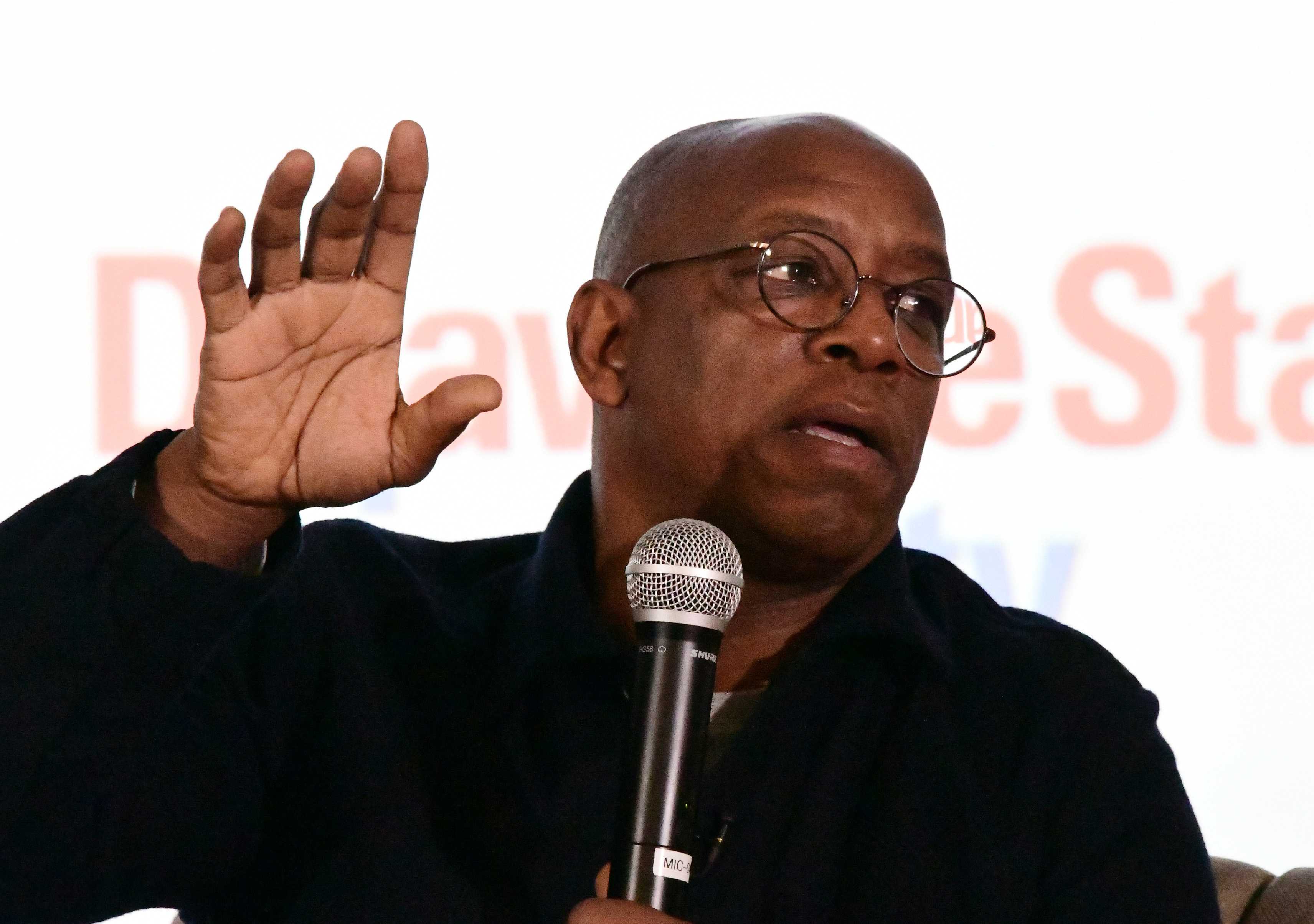 Wright was interviewed by Del State's Women's Soccer team captain Eriona Shabani and then held a private lunch with the Women's Soccer Team, hosted by Coach Kortney Rhoades.
Barclays has been a dedicated sponsor of the Premier League for 21 years and is also a proud supporter of Delaware State University. Barclays' partnership with NBC's Premier League Mornings Live enables them to provide memorable fan experiences to partners, colleagues, customers and the broader community.