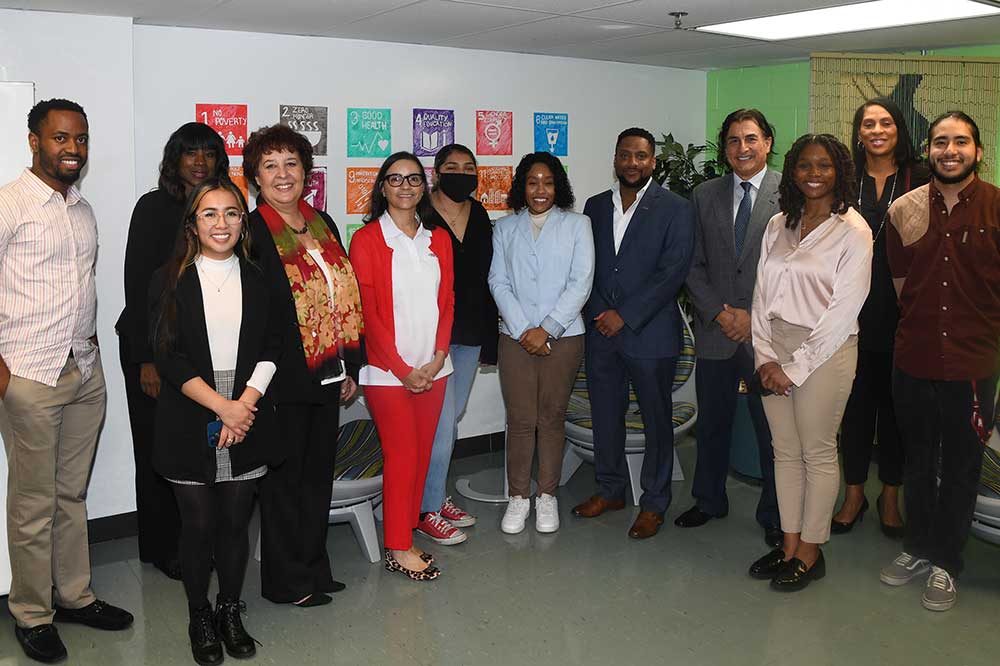 On Campus
DuPont tells University students of latest STEM career possibilities
Tuesday, October 25, 2022
A gathering of students learned about the spectrum of STEM–related jobs from representatives of the DuPont Company and the Delaware Sustainable Chemistry Alliance (DESCA) during an Oct. 25 event on campus.
Held in the Bank of America Building in an innovation and maker space that the College of Business calls "The Garage," the students were treated to a meal and then learned about some of the exciting career possibilities that are available here in Delaware.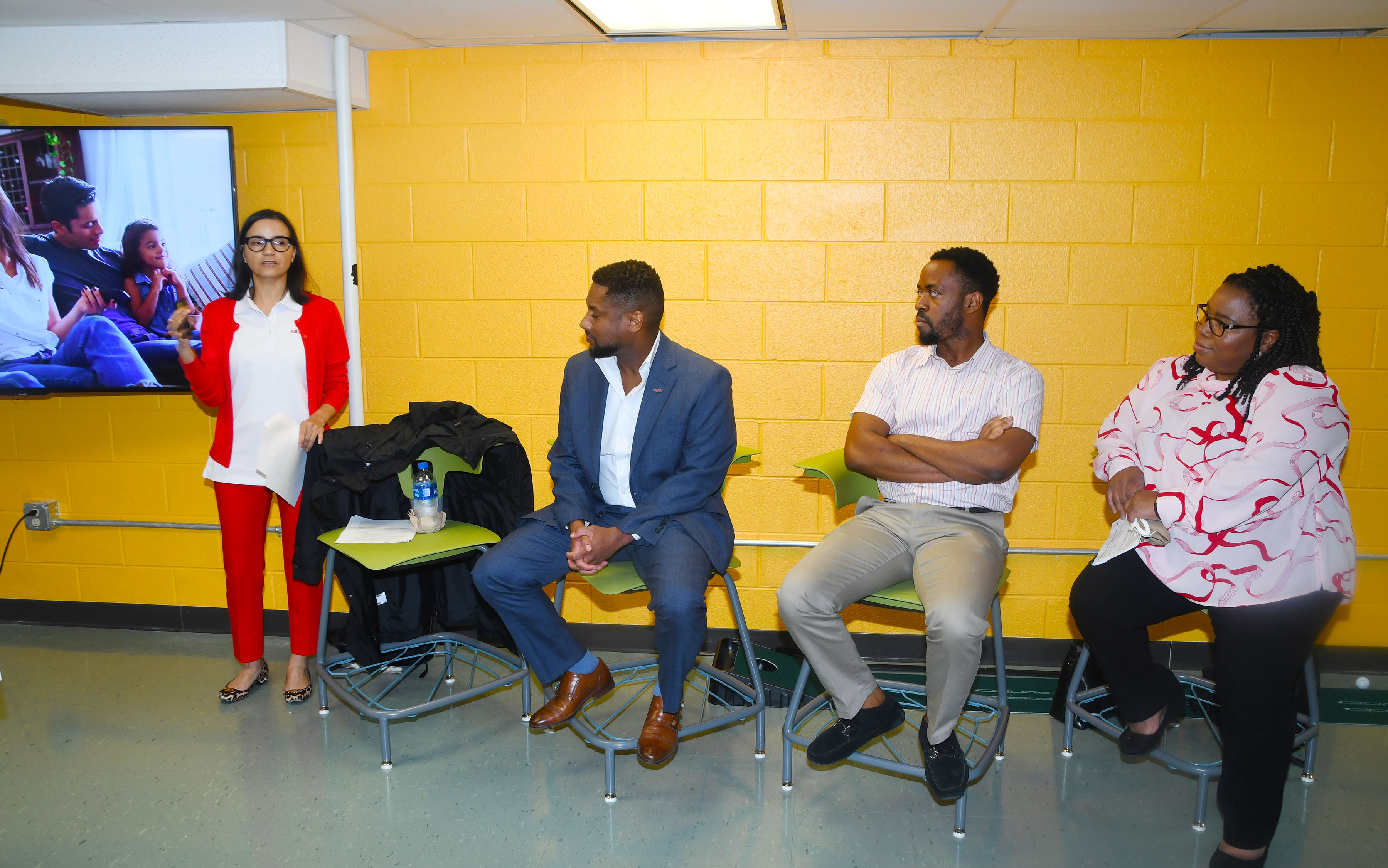 The speakers included Dora Cheatham, Executive Director of DESCA, and from DuPont, Chideraa Nwachukaa, Research Investigator; Maria Prince, Environmental Social and Governance Leader for the Global Supply Chain; Berlin Stokes, Safety, Health and Environmental Consultant; and Ben Whitney, IT Business Senior Consultant.
The DESCA and DuPont representatives shared the latest industry macro-trends, innovations, and career pathways in today's STEM companies.
According to Chemical & Engineering News, at least half of global industrial and government engineering positions advertised in the publication were located on the East or West Coasts of the U.S., with Delaware being among the Top 10 states.
Delaware has 47 chemistry establishments and ranks 4th in the U.S. in average annual pay in these industries.