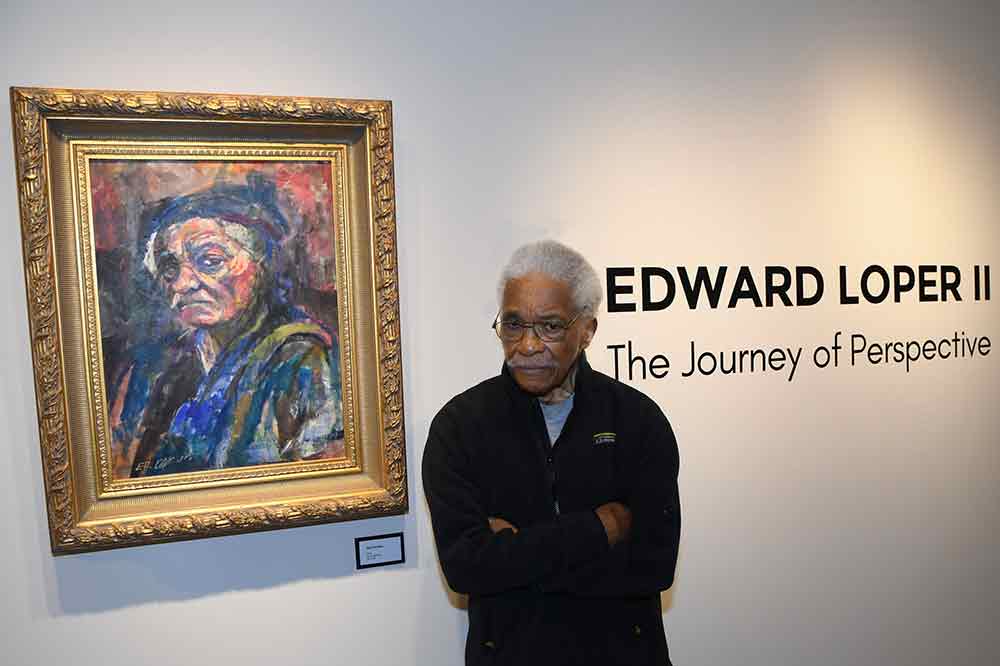 On Campus
Arts Center/Gallery exhibits paintings of Edward Loper II
Sunday, October 2, 2022
The Arts Center/Gallery at Delaware State University presents Edward Loper II: The Journey of Perspective Oct. 3 – Nov. 18 with an artist reception from 5-8 p.m. Friday, Oct. 7.
Delaware native Edward Loper II is a self-taught artist whose commitment to creative exploration has led to artistic success over the past five decades. Since the early 1960s, Loper's work has been featured in numerous national exhibitions, cultural events, and publications, as well as the prestigious Barnes Foundation. His paintings are collected not only by private collectors, but corporate art collections such as the Wilmington Trust, BlueCross, Christiana Care, and the Delaware Trust.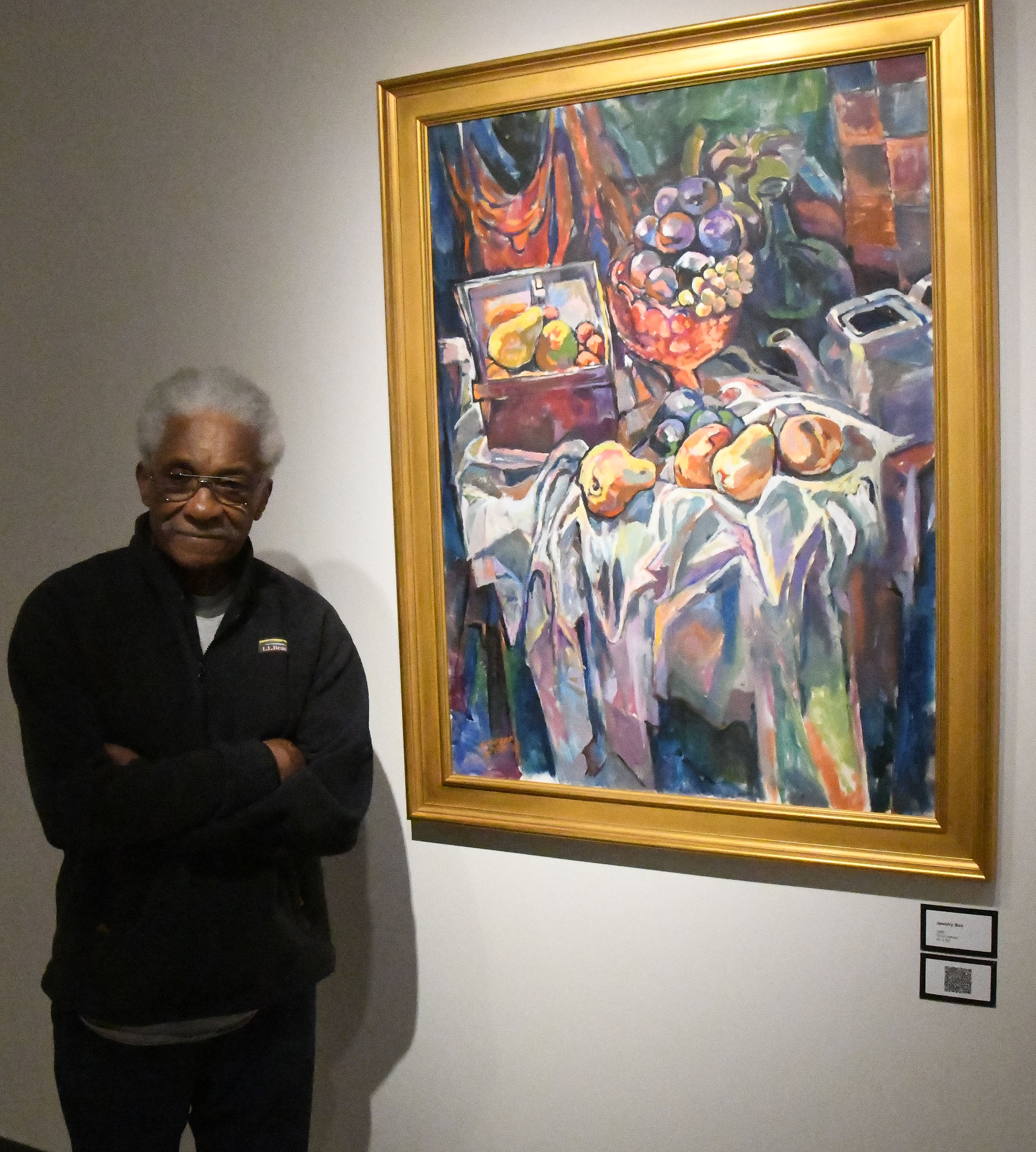 Loper taught art, photography, and woodworking at Wilmington High School in the 1960s. He also provided instruction in art, pottery and sculpture at the West End Neighborhood House and Kingwood Center. In the 1970's he headed the Visual Arts Department at Christiana Cultural Arts Center and attended the Barnes Foundation in Merlon, PA.
The Journey of Perspective shares the significance of Loper's prolific contributions to visual arts while simultaneously permitting the viewer access to Loper's unique perspectives and vision. This exhibition also represents the bond of father and son as Loper's son, Jamie, curated this exhibition with a loving commitment to his father's contributions to the world of art.
"One year ago, I was offered an incredible opportunity to show the treasures of my father Edward Loper II. With this opportunity, Shameka Jones and I co-curated the most revealing exhibition my father and his work have ever had," Jamie Loper. "Thirty original paintings accompanied by technical drawings, sculptures and carvings will lovingly display examples of this great Journey of Perspective that my father has lived."
Edward Loper II, the artist, prefers to give an uncomplicated description of his work. "If I can draw it, I can build it," he said. "I do things to make people look."
The Arts Center/Gallery is located in the William C. Jason Library on Delaware State University's Dover campus. The regular hours of exhibition are 10 a.m. to 4 p.m. Tuesdays through Thursdays, and 10 a.m. to 2 p.m. Fridays.