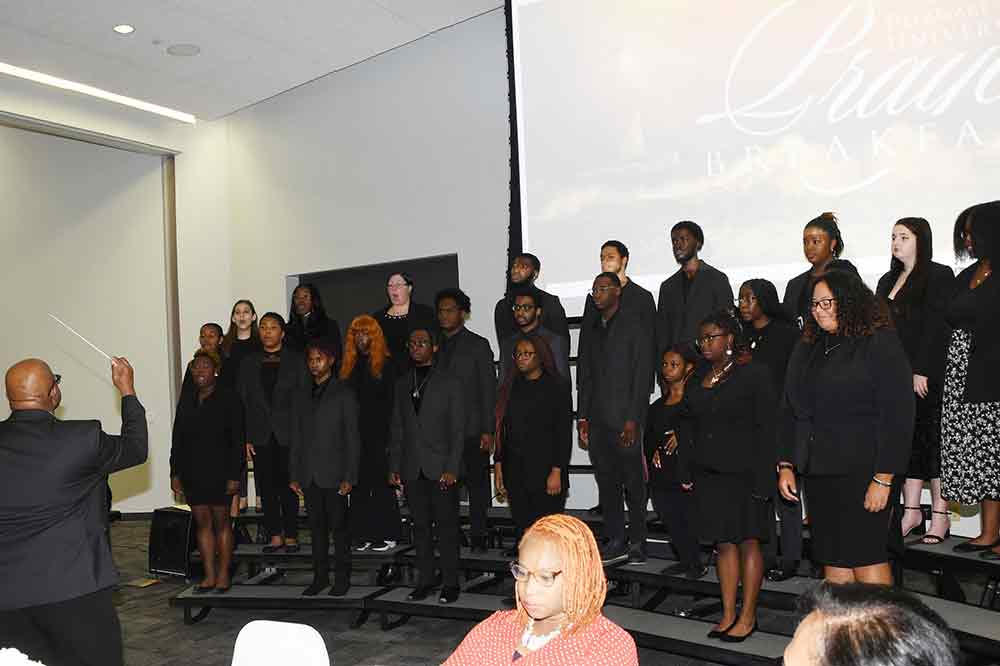 On Campus
2022 Prayer Breakfast
Saturday, October 1, 2022
The 2022 Delaware State University Prayer Breakfast gave the more than 250 attendees from the Delaware community not only an opportunity for worship and fellowship, but also to give thanks for the most recent blessings that have graced the First State's only HBCU.
For images from the Prayer Breakfast, click on the below link:
https://www.flickr.com/photos/48216028@N03/albums/72177720302532256/show
Among the good things that have recently happened at Delaware State University, during the Sept. 30 event University President Tony Allen shared with the gathering the news that on the previous day the University received a total of $5 million in financial and in-kind donations from Agilent Technologies Inc., and Apple's Propel Center.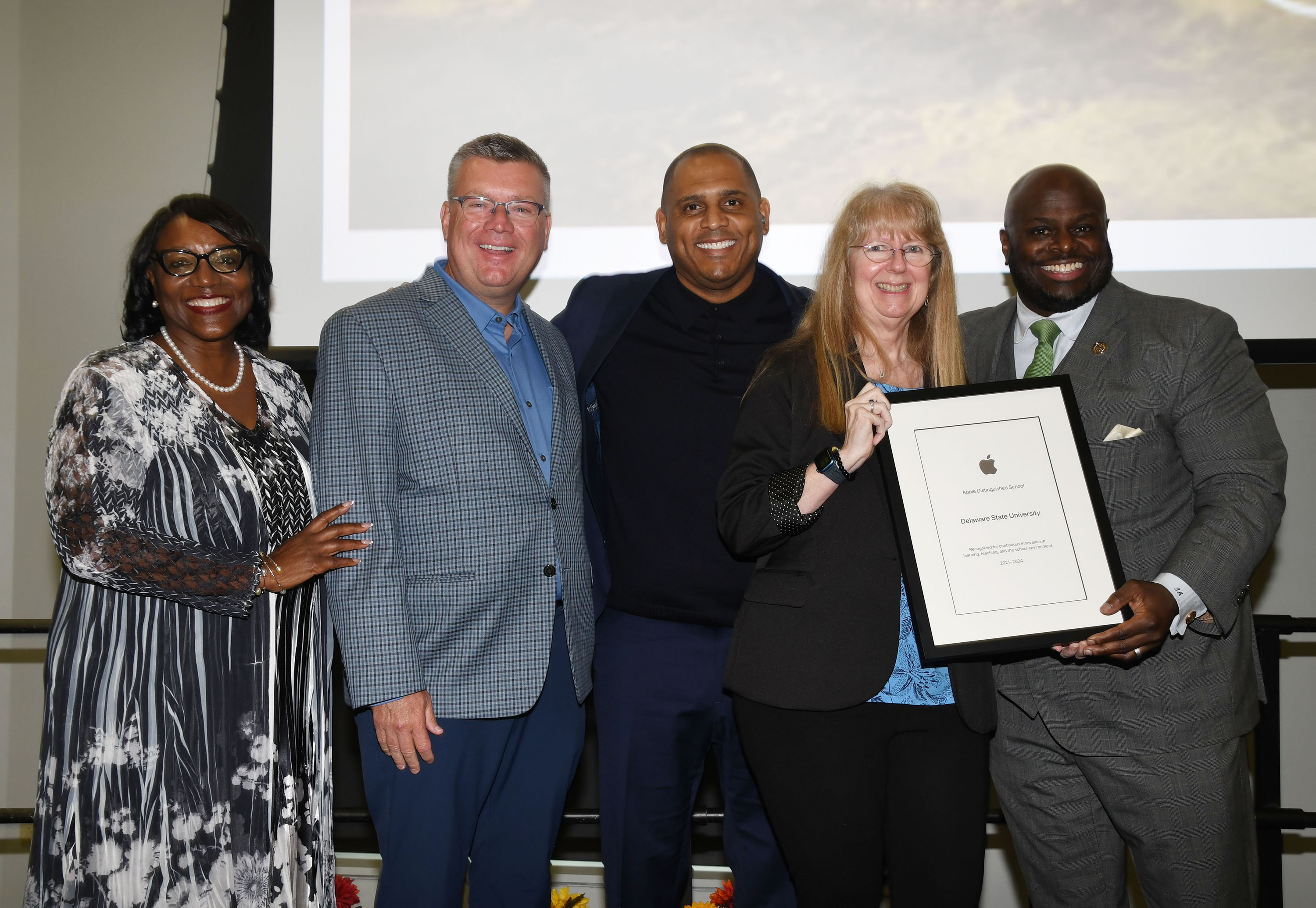 Apple representatives also announced at the Prayer Breakfast that the University has been named as an Apple Distinguished School, in recognition for Delaware State University's continuous innovations in learning, teaching and the school environment.
The Prayer Breakfast featured the Rev. Dr. Patrick Clayborn of Bethel AME Church in Baltimore, Md., as this year's keynote preacher. Rev. Clayborn gave a riveting message on "peace" and the role of everyone in contributing to the peace of the world through kind and loving treatment of all men and women.
The ecumenical prayer portion of the breakfast event was led by Dr. Sobia Choudhri of the Islamic Society of Central Delaware, Rev. Dr. Turhan L. Potter, Pastor of Whatcoat United Methodist Church of Dover, University student Jessica Francois, and Dr. Vincent Ikwuagwu, Pastor of the Redeemed Christian Church of God of Dover. Lt. Col. Kathy M. Scott, Wing Chaplain of Dover Air Force Base, gave the opening invocation prayer.
The 24-voice Delaware State University Concert Choir ministered musically during the event with three selections.
U.S. Senators Tom Carper and Chris Coons were also in attendance and provided inspiring remarks to the gathering. Also participating in the program were David Hawkins, who gave the welcome address; Cheryl Latney Bridges, the National Chaplain of the DSU Alumni Association, who introduced the keynote speaker; and Rev. Pamela Adams, University Chaplain, who served as the Mistress of Ceremonies.