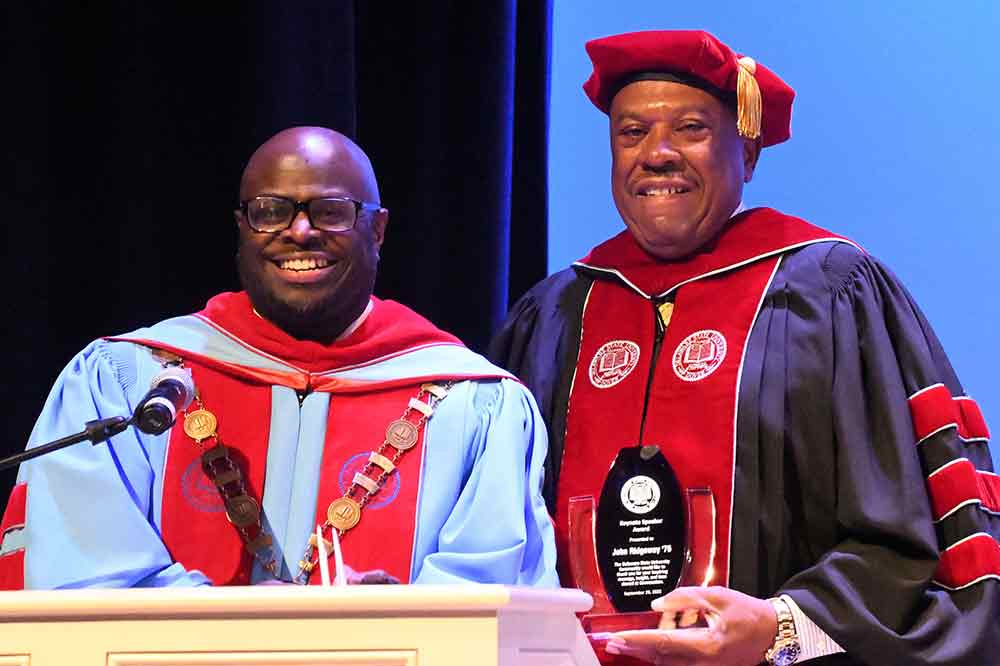 On Campus
University ushers in the school year with annual Convocation
Friday, September 30, 2022
The largest freshman class in Delaware State University history was officially welcomed to the academic year at annual Convocation ceremonies held Thursday.
Delaware State University President Tony Allen presided over the Convocation, which serves to encourage and inspire. "This institution was created just for you," Dr. Allen told the crowd, made up of many members of the Class of 2026. "The trick is to be open to the possibilities."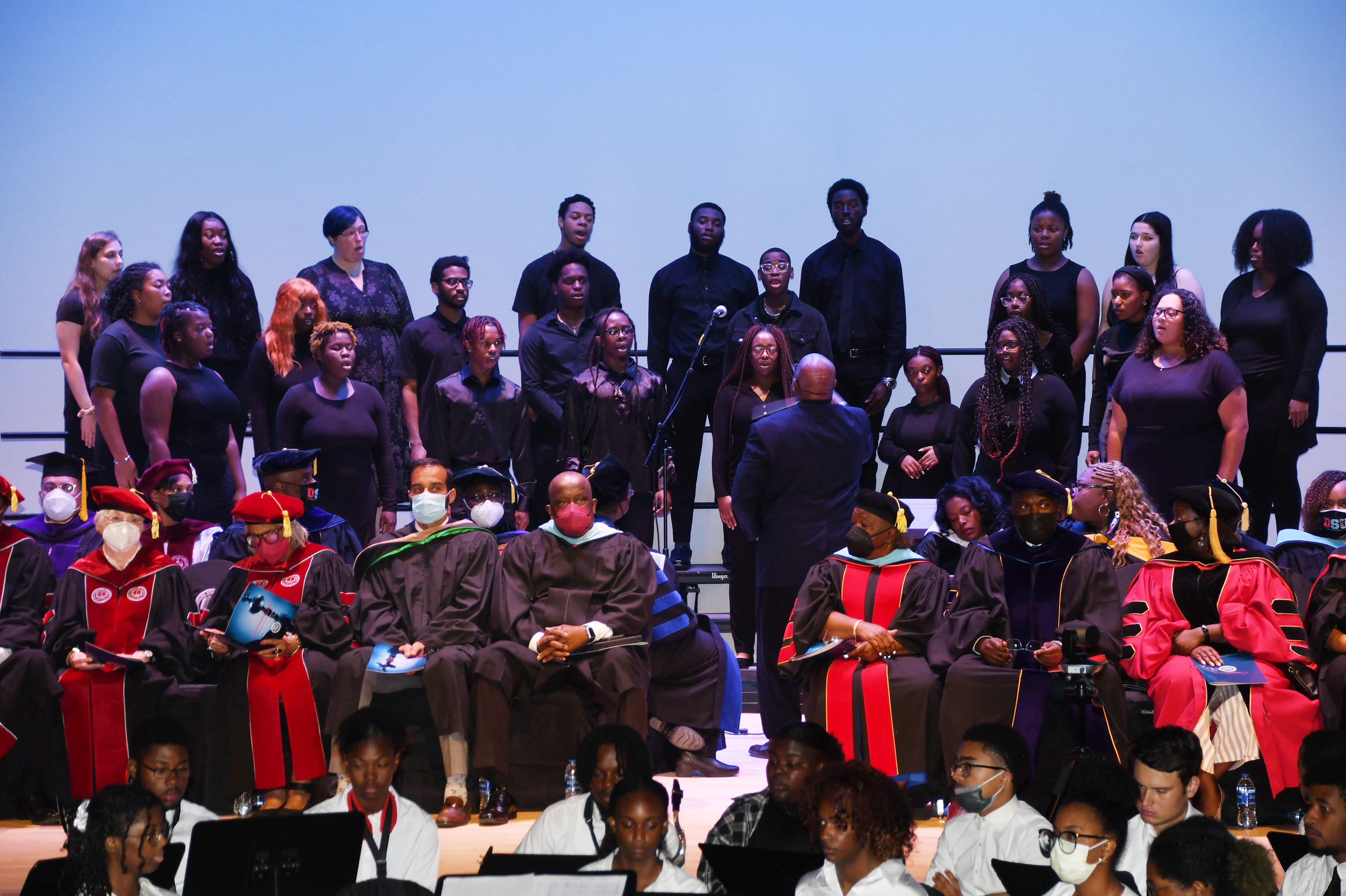 The theatre was filled to capacity, and the stage was occupied by executive administrators, Board of Trustees members, deans and others, who were welcomed and introduced by Dr. Saundra DeLauder, Provost and Chief Academic Officer.
Speakers gave messages of support to the students. They included Dr. Akash Dania, chair of the Faculty Senate; Ms. Leah Williams, president of the Delaware State University Alumni Association; Ms. Dionne Williams, president of the Graduate Student Association; and Mr. David Hawkins, president of the Student Government Association.
Keynote Speaker was Mr. John Ridgeway, Class of 1975, Vice Chair of the Board of Trustees and a retired executive in Toyota Financial Services.
Four generations of his family have attended Delaware State, and consist of senior executives in Fortune 50 companies, he said.  "Learn to love Delaware State University like I did," he advised. "Learn the alma mater and sing it with pride."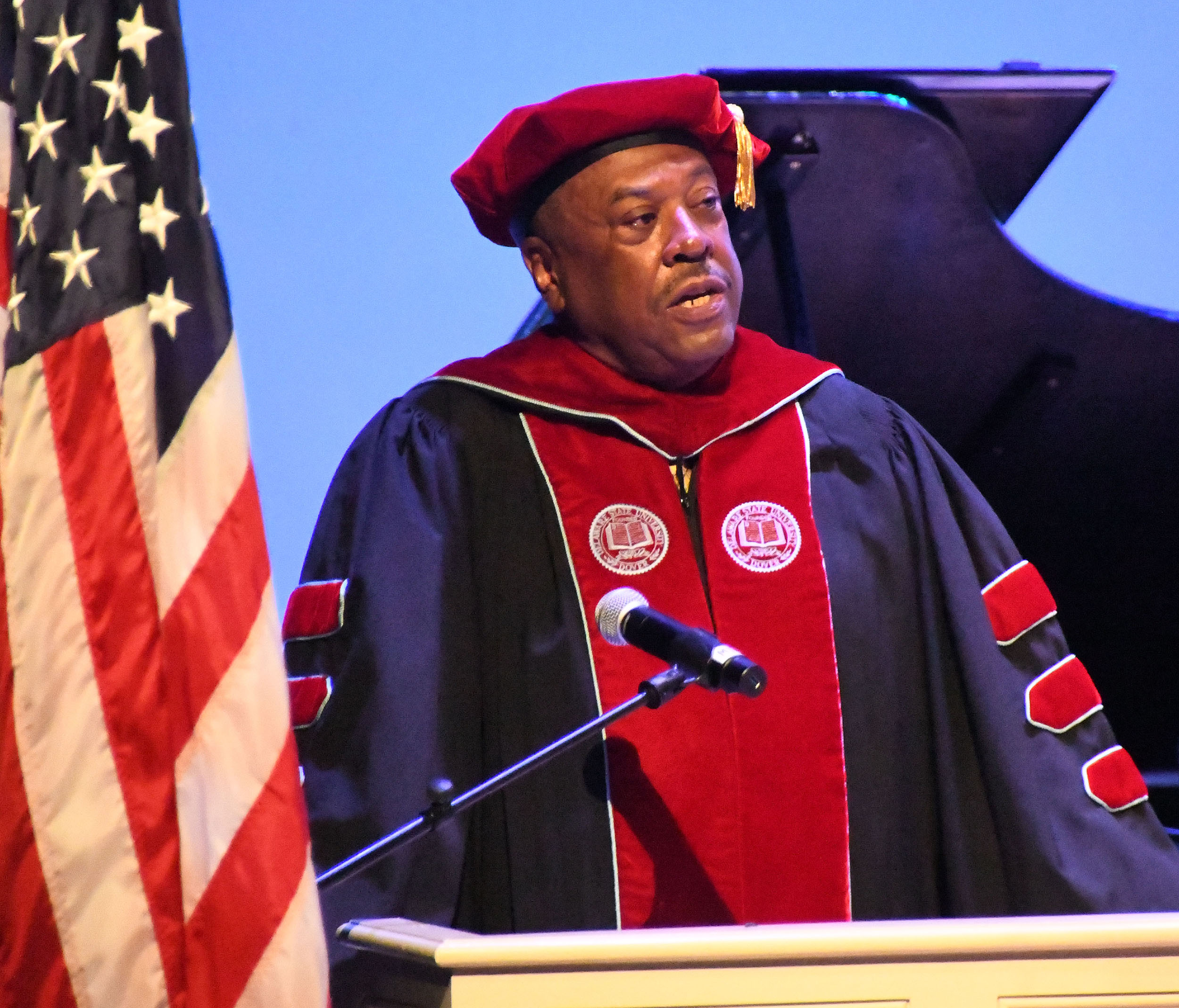 Musical selections included "Walk After Spiritual Things," performed by University Concert Choir, and composed by Dr. Gregory McPherson, Director of Choral Activities.
The close of ceremonies was punctuated by a Recessional, led by the Delaware State University Approaching Storm Marching Band, which also performed the National Anthem during the program.