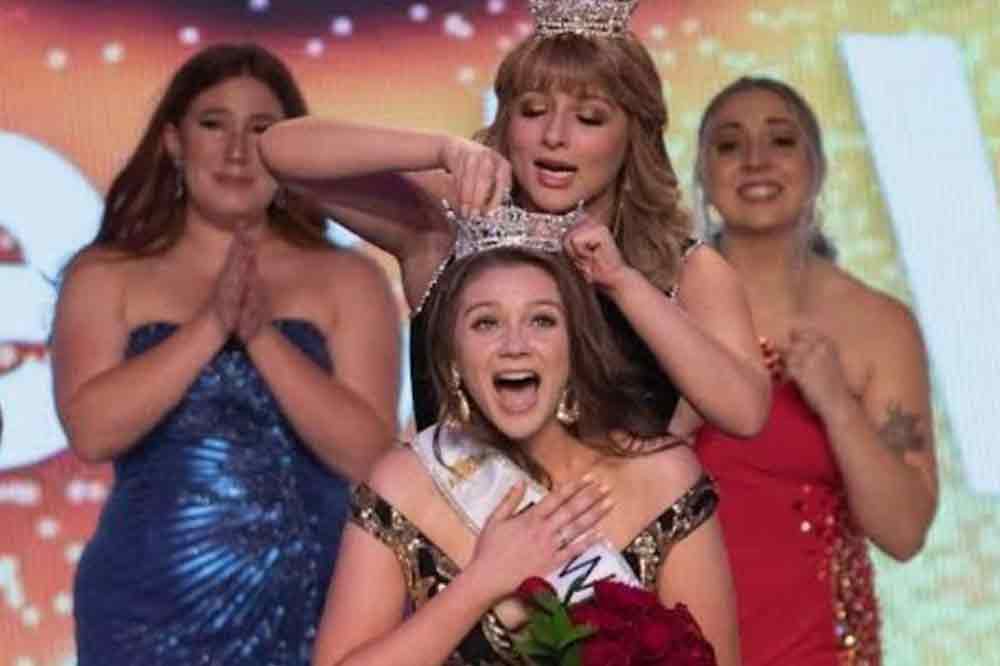 On Campus
Alumna wins Miss West Virginia title, will vie for Miss America
Friday, July 1, 2022
As far as anyone can remember, there has never been a Delaware State University alumna to win a statewide crown as part of the Miss America competition.
That is, until now.
Elizabeth Lynch, Class of 2020, may have achieved that distinction as she was recently crowned Miss West Virginia, winning her a place to compete for the Miss America crown at the end of the year.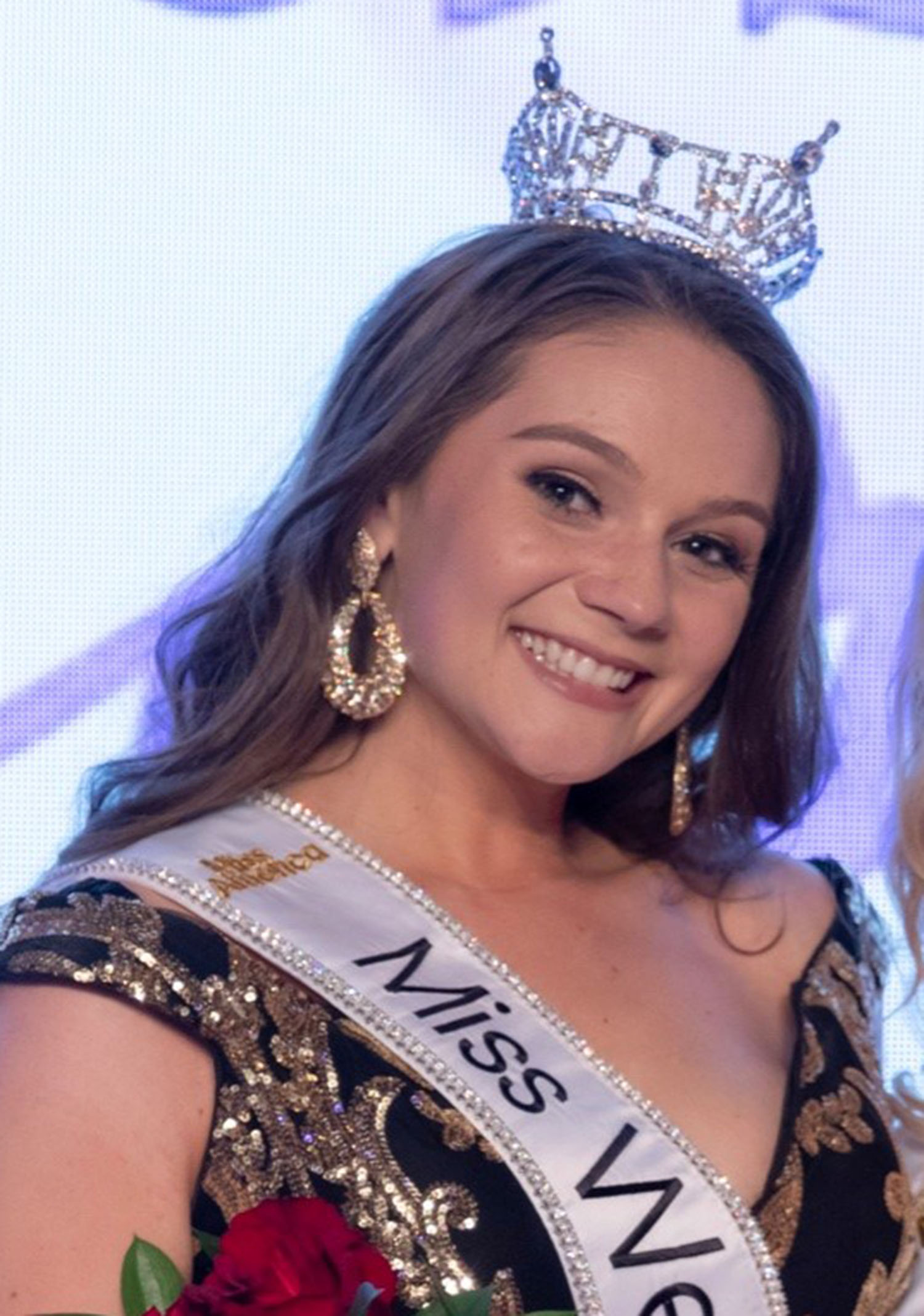 Ms. Lynch entered the competition knowing that winning was a possibility, but it was still a surprise to her when she actually won. "I was extremely shocked," she said. "I'm a farm girl, and that is not something you see on a Miss America stage."
At Delaware State University, Ms. Lynch earned a Bachelor of Science in Agriculture/Animal and Poultry Science with a minor in Biological Sciences – prolifically accomplished with a 3.94 GPA. In the spring of 2022, she completed a Master's in Food and Nutritional Science at West Virginia University and has now been accepted into a doctoral program at Texas Tech University.
However, that terminal degree work will be on hold while she fulfills her duties as Miss West Virginia over the next year.
Her Miss West Virginia platform (her social impact initiative) is "Growing Up, Growing Ag," reflective of her love for farm life and passionate dedication to pursuing a career in animal science research. She said that passion was kindled in large measure at Delaware State University. She also credits her undergraduate alma mater for her development as a young adult that made her capable of winning the Miss West Virginia title.
"During my time at Delaware State University, I was able to form an informed opinion and respect the opinion of others," she said. "I learned a lot about who I am and what I wanted to do with the rest of my life."
Ms. Lynch notes that agriculture faculty members such as Dr. Richard Barczewski and Dr. Kwame Matthews were prominent professors in her undergraduate journey. She also noted that Dr. Derrick Scott gave her a strong foundation in biological sciences.
"My desire to stay in animal sustainability research science started at Del State," Ms. Lynch said. She noted that in working toward her bachelor degree, Dr. Matthews' influence made her fall in love with animal research. She added she spent a lot of time working with goats and sheep at the University's Hickory Hills farm facility west of Cheswold, where she was supported in her work by farm managers (Samuel) Lee Dulin and Kevin Warren.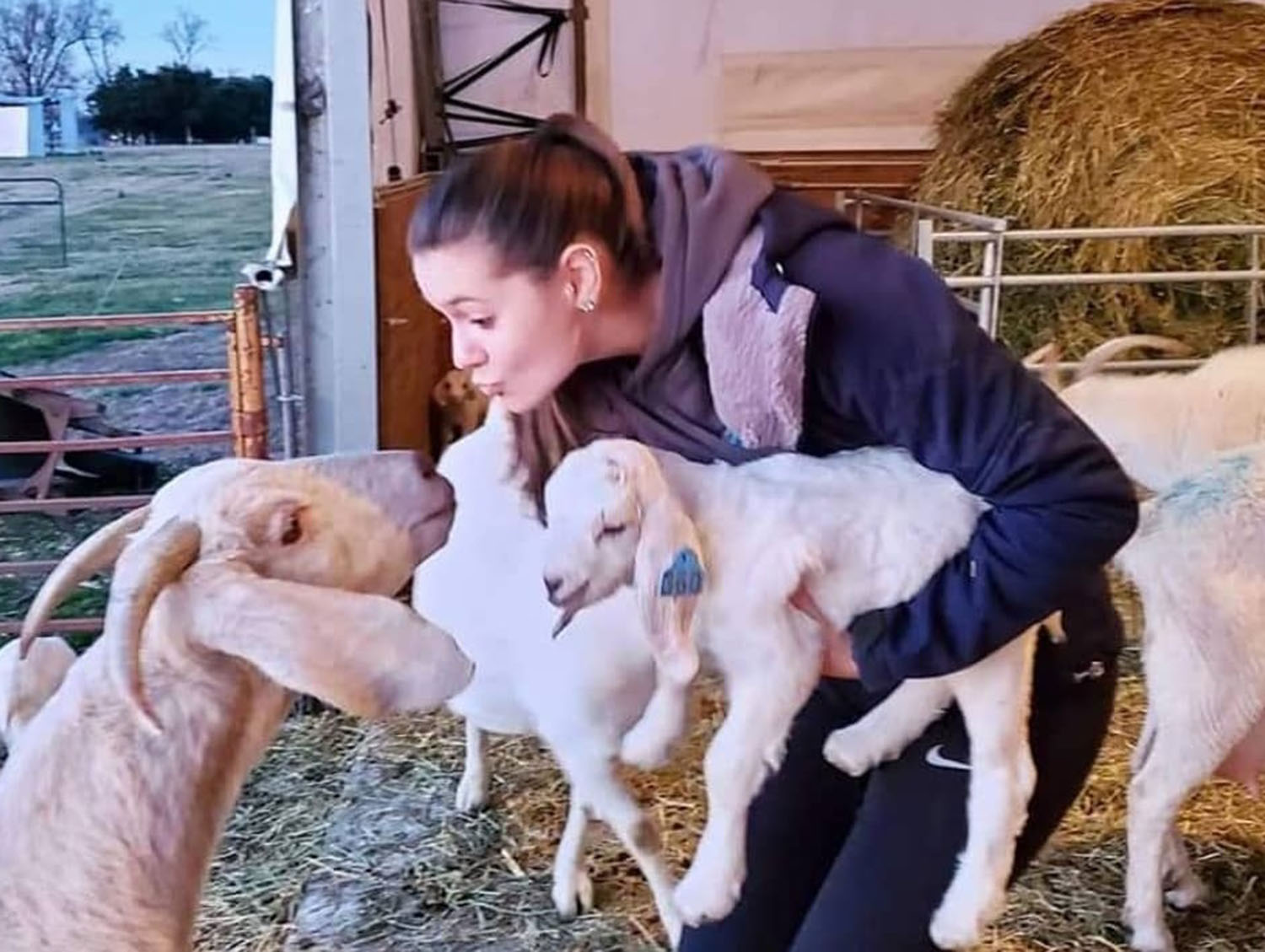 "It turned me into the research scientist I am today," she said.
Ms. Lynch said her agriculture aspirations and love for animals began when she was a child ("I started riding a horse at age five and raising swine at age nine.") and was later attracted to Delaware State University by its Agriculture Program, its Division I Equestrian team and by the offer of a Presidential Scholarship.
A native of Martinsburg, W. Va., she is the daughter of Cheryl and Timothy Lynch of Martinsburg. The newly crowned Miss West Virginia said that once she fulfills her reign, she plans to resume her academic pursuits by working toward a Ph.D. in One Health Science, a unique doctoral program at Texas Tech.
"It is the only such doctoral degree program in the nation," the 24-year-old alumna said. "One Health Science focuses on how human health, animal health, and environmental health intersect under one broad topic. For me, my focus will be in parasitology, which I fell in love with under Dr. Matthews."