On Campus
Jamaican Ambassador, Univ. of West Indies visit
Wednesday, June 1, 2022
With a vision of expanding its activity in Jamaica, Delaware State University recently hosted a visit of Jamaican Ambassador to the U.S. Audrey P. Marks and a delegation from the University of West Indies, Mona Campus (UWI-MC).
Delaware State University President Tony Allen met with Ambassador Marks and with UWI-MC's Pro-Vice Chancellor Professor Dale Webber, Catherine Parke Thwaites, Bursar, and Dr. Donovan Stanberry, Registrar.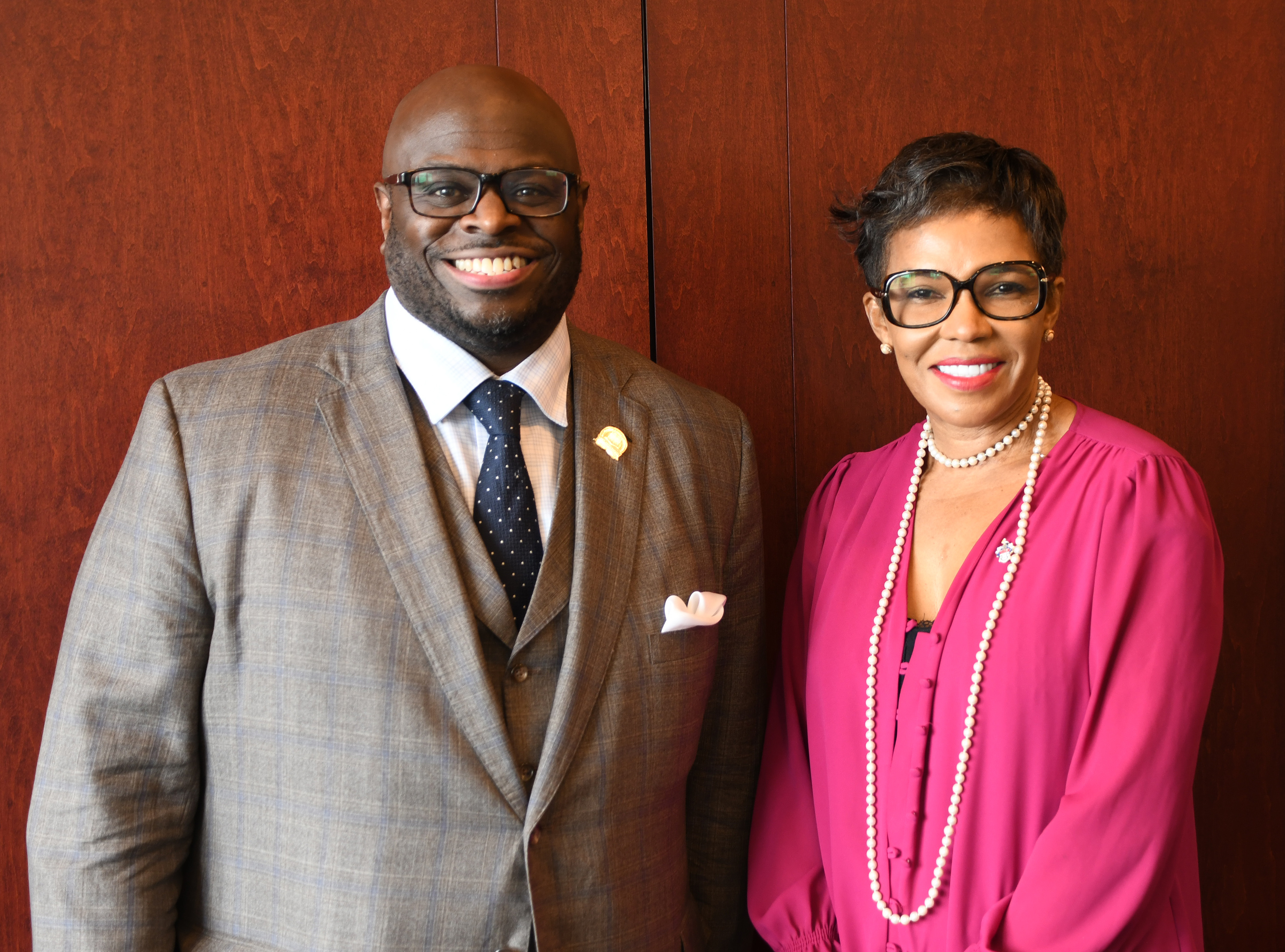 Joining Dr. Allen in the May 27 meetings from the University were Provost Saundra DeLauder; Dr. Patrice Gilliam-Johnson, Dean of the School of Graduate, Adult and Extended Studies; Antonio Boyle, Vice President of Strategic Enrollment Management; Dr. Gwen Scott-Jones, Dean of the Wesley College of Health and Behavioral Sciences; Dr. Akwasi Osei. Interim Dean of the College of Humanities, Education and Social Sciences; Dr. Fengshen Liu, Associate Vice President of International Affairs; Jeffries Terry, Executive Director of Distance Learning; Kareem McLemore, Executive Director of Admissions, and others.
Information was shared about Delaware State University and UWI-MC during the meeting and the two institutions discussed a possible formal memorandum of understand that would initiate a partnership in the future. They also discussed Delaware State University's role as one of the top HBCUs in the country and how it could help UWI-MC establish new relationships with other Historically Black Colleges and Universities.
Delaware State University has already established graduate cohorts in Jamaica. Initiated two years ago, the University currently has 50 master's degree students in Jamaica and 150 Ed.D. students taking online synchronous and hybrid courses.