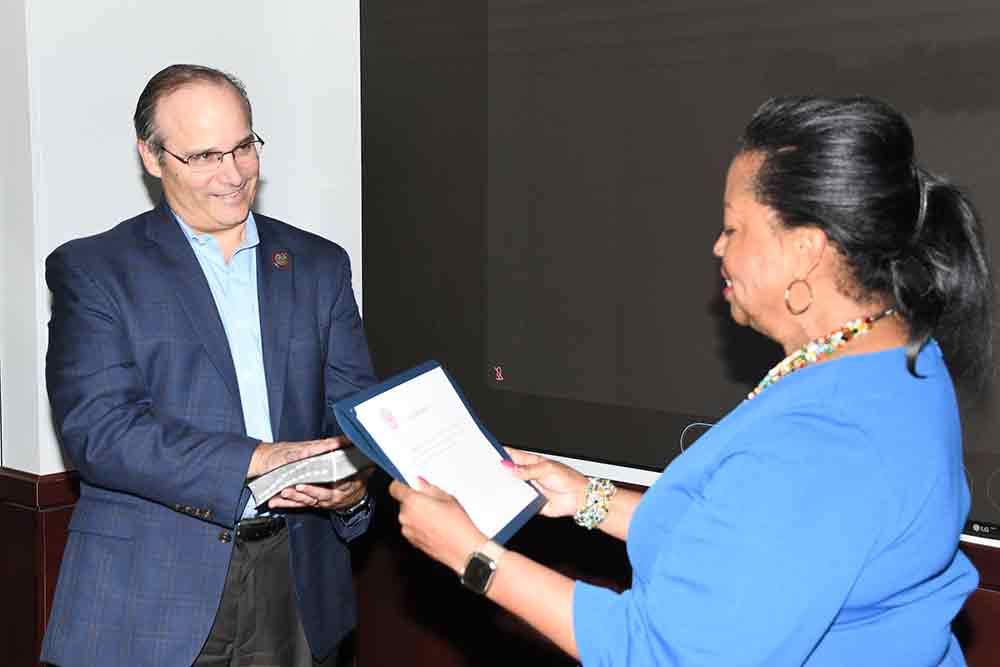 On Campus
Chip Rossi appointed as new Board of Trustees member
Thursday, June 16, 2022
Delaware State University's Board of Trustees swore in Chip Rossi as its newest Board Member during its June 16 regular meeting.
The Board appointed Mr. Rossi to complete the unfinished term of former trustee Gov. Jack Markell, who stepped down at the end of 2021. The new board member's term will extend to Aug. 31, 2026.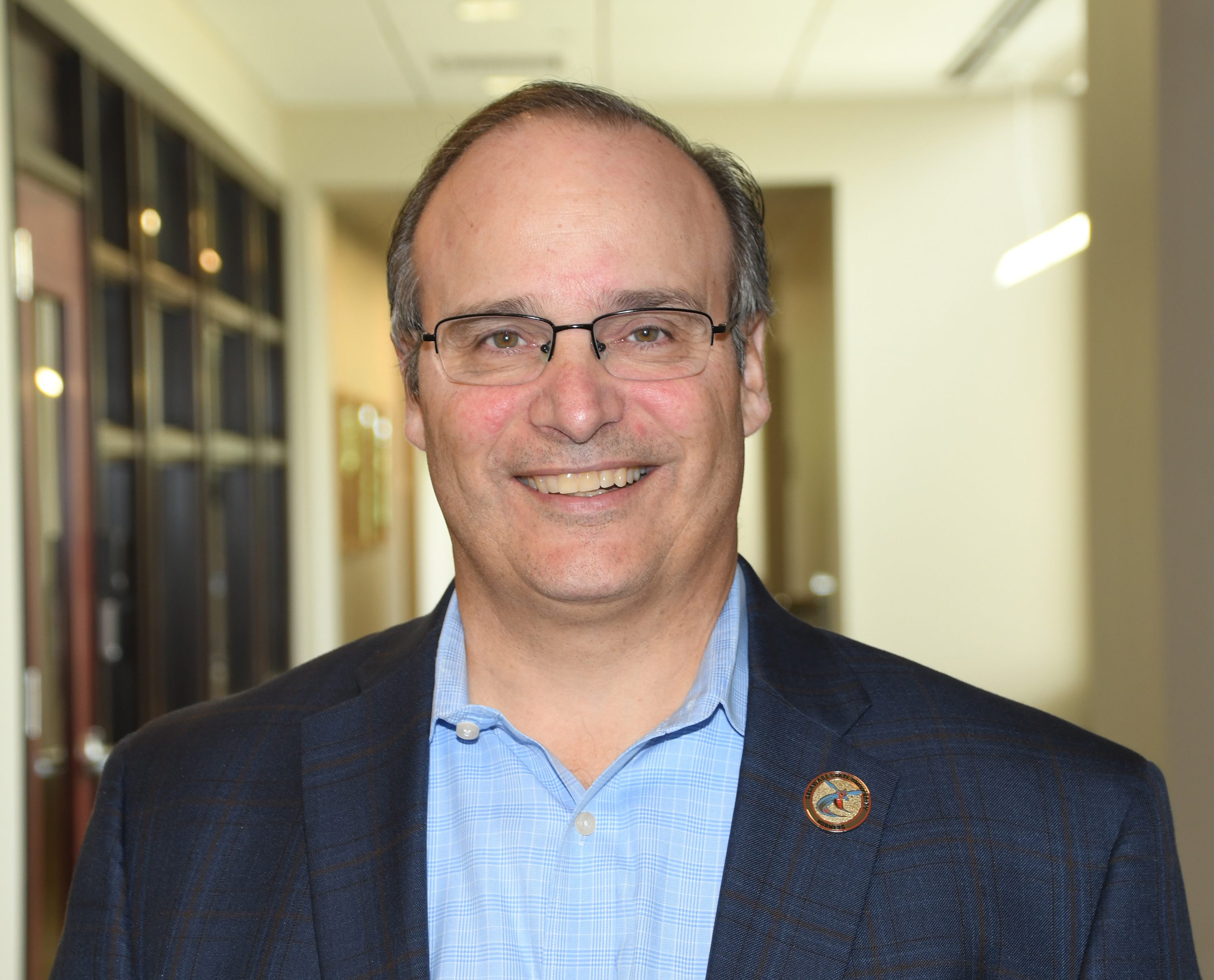 Mr. Rossi is the Global Compliance & Operational Risk (GCOR) Operations Executive at Bank of America, one of the world's leading financial services companies. In this role, he leads the oversight and execution of compliance operations for the GCOR organization.
Mr. Rossi also represents the bank as the Delaware Market President, working to connect businesses, families and individuals to Bank of America's banking and investment teams. He also leads the effort to direct the bank's resources in the state to address local priorities and help build strong communities.
Formerly, Mr. Rossi was the Consumer and Global Wealth & Investment Management (GWIM) Chief Risk Officer. In that role, he managed risk for the company's business lines that serve individual clients with deposit, card, auto, home mortgage and investment-related products and services. He was responsible for providing independent risk oversight of the Consumer and GWIM businesses.
He began his career as a college intern and joined the company full-time in 1989 as a participant in the Management Development Program. He has held management positions at all levels in Collections and Credit, and also led the Loss Prevention team with accountability for credit and fraud losses. He later became the Credit & Underwriting executive for the company's credit card portfolio, where he focused on the alignment of credit and risk strategies to ensure appropriate balance growth and risk mitigation.
Mr. Rossi was also Preferred Products executive, responsible for developing and managing consumer products that help make financial lives better for mass affluent customers and that reward clients for their relationship with Bank of America. Products included deposits, credit card, first mortgage, home equity and auto.
The new Trustee serves on the boards of the Delaware State Chamber of Commerce, Delaware State University Foundation, ChristianaCare Health Services, the Grand Opera House, Habitat for Humanity of New Castle County, and Year Up Greater Philadelphia and Wilmington.  He also serves on the William Penn High School Advisory Board, Delaware Technical Community College Development Committee and The Delaware Business Roundtable
Mr. Rossi graduated from Gettysburg College, where he majored in Management. He and his family live in Wilmington, Delaware.