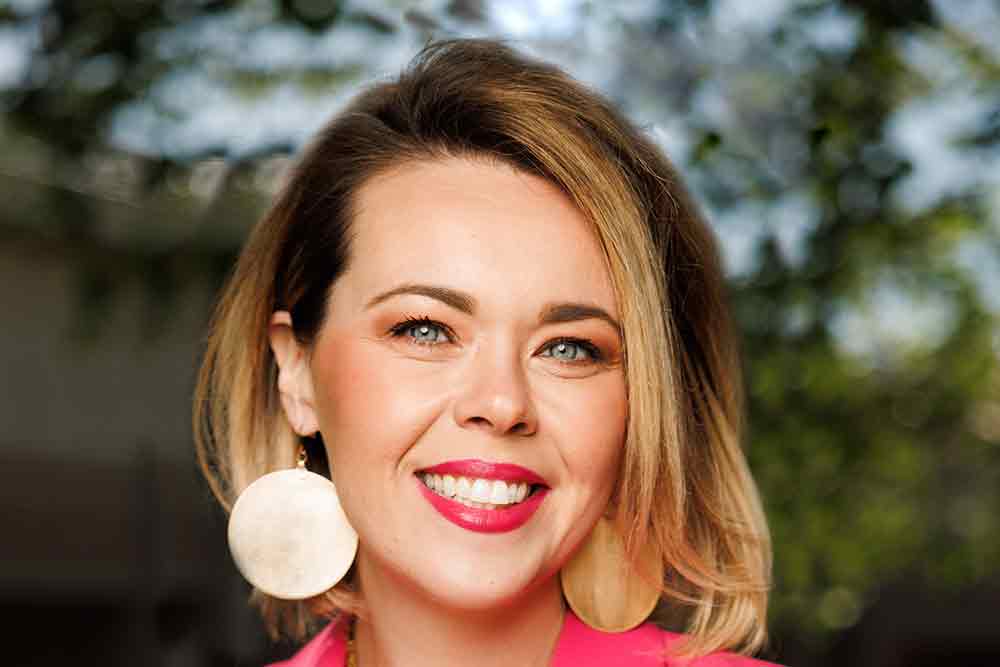 On Campus
Early Childhood Innovation Center head named
Tuesday, May 31, 2022
Delaware State University has named longtime state leader in early childhood education Dr. Kimberly Krzanowski as executive director of its Early Childhood Innovation Center (ECIC), which is set to improve and expand educational opportunities for all Delaware's young children by supporting early childhood professionals in the field.
Along with more than 20 years' experience as an early childhood teacher, higher education faculty member, center director and policy maker, Dr. Krzanowski, who currently serves as executive director of the Delaware Department of Education's (DDOE) Office of Early Learning, brings with her a passion for early learning and for assisting those who teach pre-kindergarten.
"I'm very proud of the work we were able to do in the Office of Early Learning. That has always been my passion – working with people, helping the workforce, and that has never gone away,"  she said. "This opportunity will not only allow me to bring new and innovative policies and programs to the workforce but also allow me to have a deeper connection to the people who are doing the work. That is very exciting to me."
Del State is partnering with several state agencies on the center, including the Delaware Department of Education (DDOE), the Department of Health and Social Services (DHSS) and the Office of the Governor to support and expand the workforce in several ways.
Working with state agencies, colleges and universities around the state, Del State will develop statewide pathways for people seeking careers in the early childcare industry and redesign and expand scholarship opportunities to support working professionals who are seeking additional education.
The ECIC will provide additional professional credentials – a nationally recognized early childhood certificate – for those employed in the caring and education of pre-kindergarten children who would like to further their education.
To construct and establish the center on Del State's Dover campus, the University received a record-breaking $31.6 million grant, part of Gov. John Carney's plan to use $120 million in federal COVID-19 relief funds to support the childcare industry and its professionals
University leaders were pleased to welcome Dr. Krzanowski. "I am excited about Delaware State University's selection of Dr. Kimberly Krzanowski as the Executive Director of the ECIC," said Dr. Saundra DeLauder, Provost and Chief Academic Officer.  "Dr. Krzanowski has more than 20 years of experience in early learning and will be integral to meeting the goals of the ECIC."
The opportunity for such a center can be considered once in a generation, said Dr. Krzanowski. "The stars aligned," she said. "This idea has been on the top of minds for several years and the federal COVID funds that the state received helped bring it to reality. This was an opportunity to build from the ground up a center that was focused and targeted on the early childhood population as they build their career."
As the ECIC grows and develops its core mission, it can provide research and strong advocacy for families with young children who deserve and would benefit from quality early learning experience and educators who work in the field, said Dr. Krzanowski.
"The center will break down barriers to care and some of the misconceptions about early childhood," she said. "The science has changed. We know more about what happens in the first five years than we ever have, but knowing that means that we have to be able to prepare our future educators for what that really means. The pendulum is finally shifting for people to recognize the importance of early childhood and its' long term investments in our society."
Dr. Shelley Rouser, Chair of the Education Department, added that the center can work statewide to drive home the importance of early childhood education.
"We have work to do, to ensure there is a deep understanding of the impact of this issue, this crisis of not having a deep and universal understanding of the importance of what happens before age 6 impacting K-12 and beyond learning," said Dr. Rouser. "Once people understand and elevate the need, they understand why we have urgent work to do to address inadequate pay, support with additional credentials, and otherwise to elevate the early learning profession as doing the most important work – working with our littlest people – as a giant part of their brains are forming before age 6 and setting the course for their success in K-12 and beyond."
Dr. Krzanowski has made the study of early childhood her life's work. She holds a bachelor's degree from the University of Delaware, concentrating on education, human services and public policy, a master's degree in Education from Wilmington University with an emphasis on teaching and learning, and a Doctorate degree in Educational Leadership from Wilmington University, with a concentration in innovation and leadership in the context of the early childhood workforce.
She has served on numerous advisory boards and statewide committees to implement policy changes designed to improve early childhood education throughout the state, including numerous school district early childhood CTE Teacher Academy, the National Black Child Development Institute, T.E.A.C.H. Early Childhood DC and the National Association of State Leaders in Early Childhood.
For Dr. Krzanowski, it all comes back to remaining excited about the "magic" that happens when a child grasps a new concept. "It's a magical moment, when working with a child and suddenly it clicks," she said. "I have always been drawn to that connection and have spent 20 years teaching and creating supports for those who want to teach. Throughout my teaching experiences, I found a deep passion working and uplifting people who teach young children, to help them understand and see that magical moment."