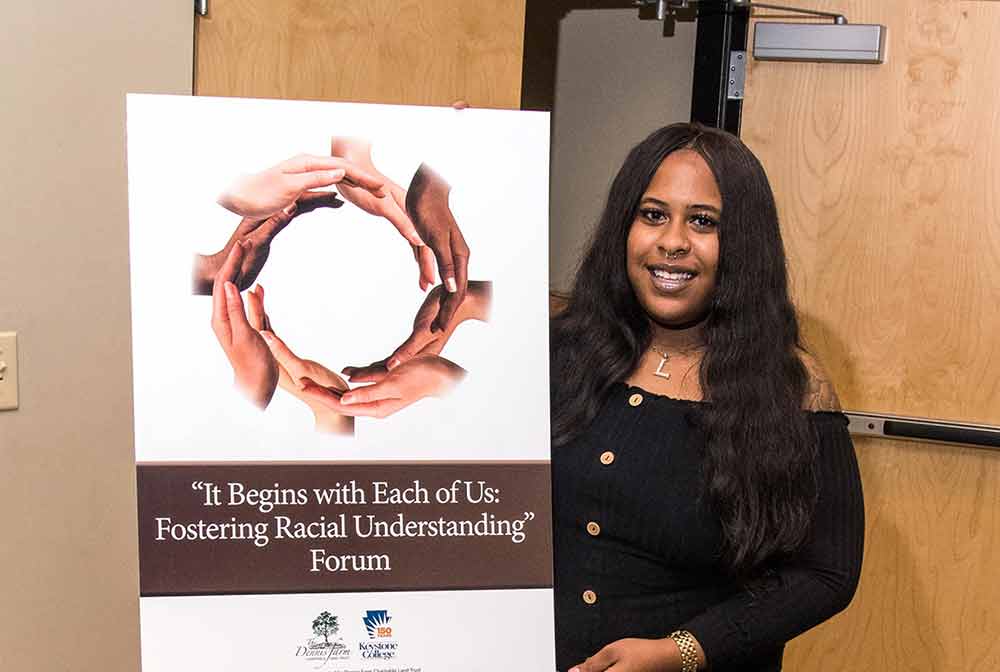 On Campus
Dennis Farm Endowment established in memory of Lonaé Moore
Wednesday, January 5, 2022
A new endowed scholarship in memory of a former Del State University student has been established to benefit education majors.
The Dennis Farm Charitable Land Trust Endowment has been established in memory of Lonaé A. Moore, a Delaware State University student and Criminal Justice major who tragically passed away in a November 2018 car accident in New Jersey during her third years as an undergraduate.
The $10,000 endowment creates an annual scholarship to a selected full-time student, who to be eligible must be an education major, maintain a 3.0 grade point average, and able to provide proof of financial need.
The hauntingly beautiful Dennis Farm was originally settled by the family of Prince Perkins, free African Americans who moved to northeastern Pennsylvania from Connecticut in 1793, with the original wave of settlement into the region following the American Revolution. Descendants of the Perkins' granddaughter, Angeline Perkins Dennis, and her husband, Henry Dennis, retained ownership of the 153-acre property into the twenty-first century, although it hasn't been a working farm since the early twentieth century and founded the Trust. In 2001, descendants Hope Dennis and M. Denise Dennis founded The Dennis Farm Charitable Land Trust, a 501 (c)(3) non-profit organization, for the historic preservation of the property. The history of the Perkins Dennis family and the Farm are fully documented. This continuous, documented ownership of property by African Americans, in a largely white country in the northeast, represents a little-known and remarkable story in American history.
Ms. Moore was an eighth generation descendant of the family of Prince Perkins.  As a young adult, she was an intern, working with the President and CEO of The Dennis Farm Charitable Land Trust, a 501(c) (3) non-profit organization, which has established the endowment in her memory.
Lonaé Moore – the daughter of Lonnie H. Moore III and his wife Shanté – was also the twin sister of Lonnie H. Moore IV, who is graduating in January from Monmouth University in New Jersey. According to his father, Lonnie IV has completed at double major – Communications, and in honor of his late sister, Political Science.