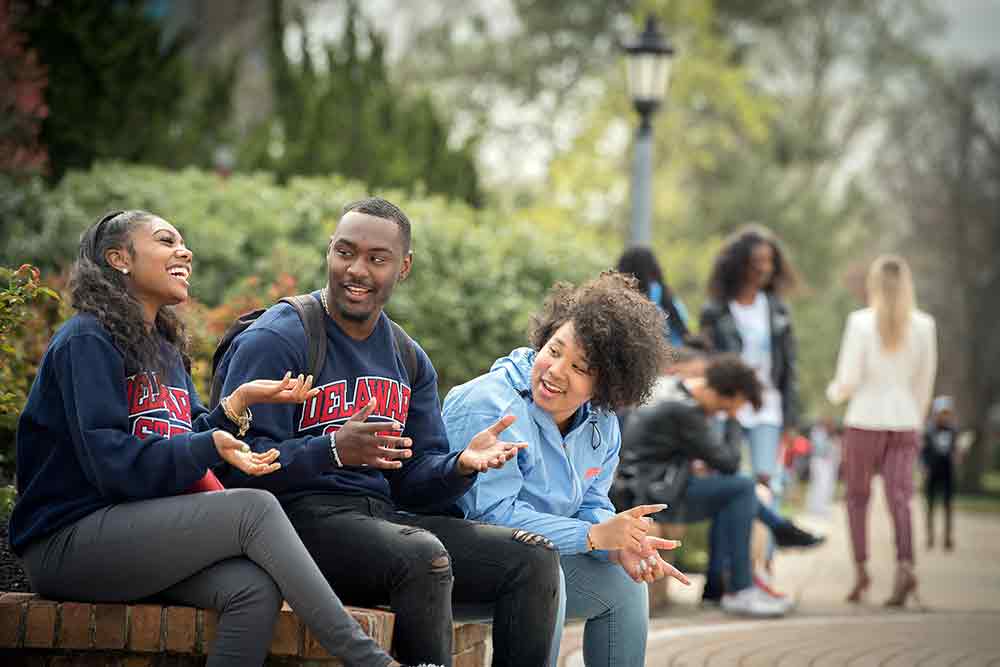 On Campus
University achieves new school enrollment records
Thursday, December 2, 2021
In a continuation of a strong trajectory that has seen the institution expand by 40% between 2009-2019, the University has established multiple enrollment records during the Fall 2021 Semester, including the largest student body ever (5,649), surpassing its previous record of 5,054 in 2019.
The University also achieved records in undergraduate students, graduate students, new Freshmen, international students, and online enrollment. The 9.7% rise in undergraduate enrollment was a major factor in achieving the record total enrollment figure.
The new Freshman class totals 1,023 students, including 445 in-state students, 298 of whom received the state-funded Inspire Scholarship. According to school officials, this represents a 67% increase in Inspire Scholars, primarily driven by the expansion of the scholarship to cover full tuition for all four years of attendance. This undergraduate success has also been bolstered by a Freshman retention rate that has stayed above 70% for the past seven years, with the latest figure being a record-breaking 75.1%.
"We are thrilled to be bucking some major national trends," said Antonio Boyle, Vice President for Strategic Enrollment Management. "According to the National Student Clearinghouse Research Center, higher education numbers around the country are down in all those categories this fall."
Boyle noted that these increases also correspond with the expansion of the University's footprint with the acquisition last summer of the former Wesley College, now renamed DSU Downtown and serving as the home of the Wesley College of Health and Behavioral Sciences.
The graduate enrollment record – 193 students over the previous year – is primarily a result of the University's strengthened emphasis on its master's and doctoral programs, which has accounted for enrollment increases of over 20% for each of the last four years. Graduate Dean Dr. Patrice Gilliam-Johnson credited much of the growth to "everyone on the faculty and staff being personally engaged in recruiting and spreading the word about the tremendous value of our low-cost, high-quality degree programs."
Gilliam-Johnson said that much of the enrollment growth could be attributed to the School of Graduate, Adult, and Extended Studies' most popular majors,  including Social Work, Educational Leadership, and the Master of Occupational Therapy, which came to Delaware State University this year from Wesley College. "Our MSW and MOT programs are unique in the state," she said, "and have become major attractors for students interested in starting new careers with strong growth potential."
Graduate enrollment also received a boost from the University's international programs, where students are now enrolled in new Educational Leadership degrees in Changchun, China, and Jamaica.
The total international enrollment offered through partner institutions abroad also hit a new record. The University's Accounting and Computer Science programs at Ningbo University of Technology in China were core drivers. This 38% growth stands in sharp contrast to a 21% average decline in international enrollment nationwide, which has suffered primarily due to travel restrictions resulting from the COVID-19 pandemic.
President Dr. Tony Allen emphasized that achieving such increases across the board during a global pandemic has required thoughtful planning, administrative flexibility, board support, and careful marketing of the University's value proposition.
"We have had to grow responsibly and with clear intention.  Investments like the Inspire Scholarship, the Early College High School, and the acquisition of Wesley College have helped us move the needle," Allen said. "Still, execution is always at the forefront of our minds.   Our students come to us not simply for quality education but to literally change the trajectory of their lives for themselves, their families, and their communities. They deserve our very best in helping them do exactly that."