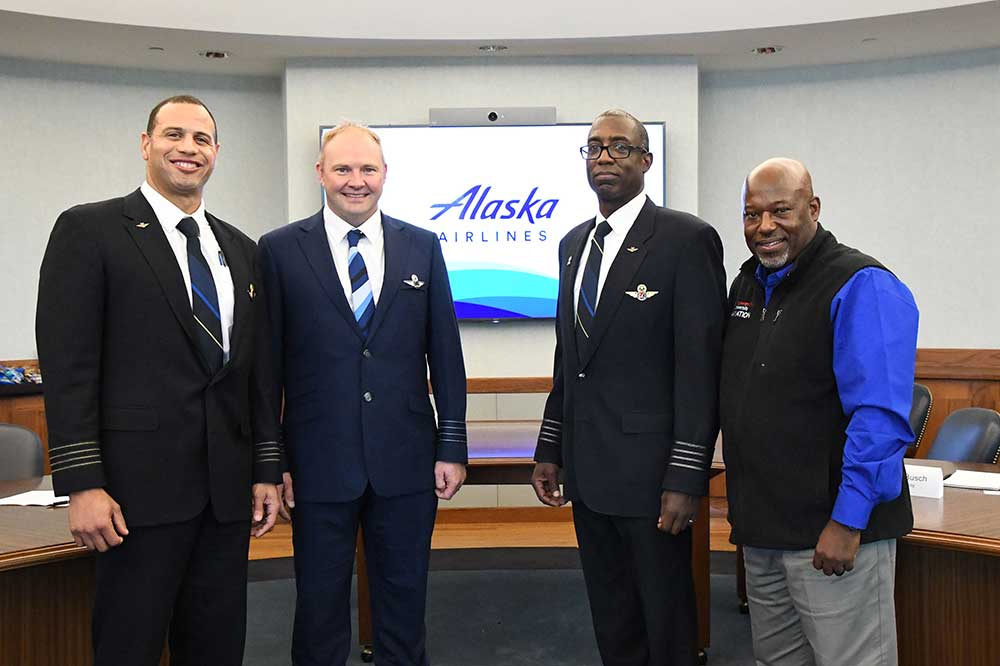 On Campus
Del State Aviation Program partners with Alaska Airline
Wednesday, December 22, 2021
Aspiring pilots in Delaware State University's Aviation Program now have a new possibility that will ensure that they will have a less expansive and clear path into an entry-level aviator position
Del State has reached an agreement with Alaska Airlines in which two selected Del State aviation students will become a part of the airline's True North Program – and initiative that will ease some of the financial burden that such student experience in pilot training.
Once selected by the air provider, Alaska Airlines will cover the cost of flight lab fees – which could total as much as $41,000 per student over the course of the four years. Alaska Airlines will begin covering the flight lab fees during their second year.
The True North Program also will offer the selected students guaranteed first officer position with Horizon Air (a subsidiary airline), which will lead to a confirmed path to a pilot's seat at Alaska Airline.
 "This partnership agreement between Del State and Alaska Airlines is an industry game changer," said Lt. Col. Michael. "For the first time in recent history there is an opportunity for students to have their flight lab fees paid for beginning as early as their sophomore year."
Alaska Airlines' True North Program is designed to increase the diversity of its aviators by partnering with aviation program at Historically Black College and University and selecting aviation students from those institutions.
Delaware State University and the University of Maryland Eastern Shore are the first two HBCUs to partner with the True North Program.
The first students to benefit from the True North Program will be selected in early 2022.