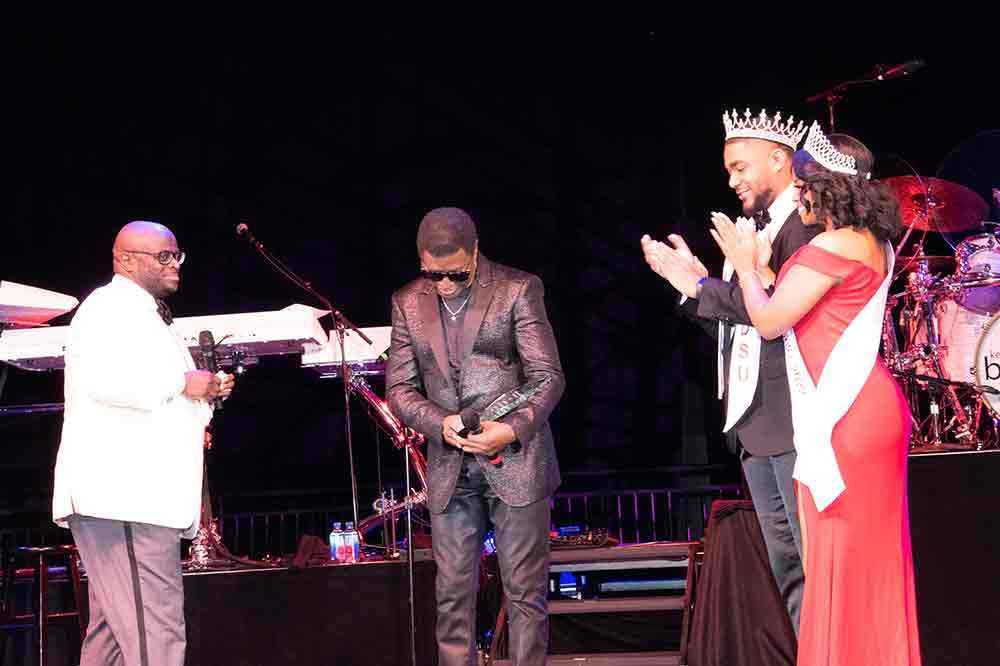 On Campus
11th annual Presidential Scholarship Ball – Photos
Thursday, December 16, 2021
It was the first time Delaware State University held its annual Presidential Scholarship Ball outside of the confines of the state capital, and with over 900 in sold-out attendance at the Chase Center in Wilmington, Del., organizers deemed the Dec. 11 event an absolute success.
For images from the Ball, click on the below link:
https://www.flickr.com/photos/48216028@N03/albums/72177720295327107
With the help of a record number of attendees and corporate sponsors, including Barclays, Corteva Agriscience, Delmarva Power, JPMorgan Chase, SodexoMagic, The Propel Center, Bank of America, Sallie Mae, Bloom Energy, Christiana Care, Discover, FMC, Highmark, Incyte, M&T, and Thrivent, the 11th annual Presidential Scholarship Ball raised $600,000.
As a major University fundraiser in support of student success, 100% of the proceeds go directly to student scholarships and provide significant financial support to more than 90% of the students enrolled at DSU who require financial assistance to attend and complete their college degree.
President Tony Allen, Ph.D., highlighted Delaware State University's belief in access, opportunity and excellence, and expressed the University's gratefulness for the generosity of the friends and corporate partners that enable student success at the 130-year-old Historically Black University.
The evening commenced with music from the DSU Jazz Combo, which acted as a precursor for the featured artist of the evening, Kenneth "Babyface" Edmonds. On behalf of the University, Dr. Allen present Mr. Edmond with its Lifetime Achievement Award.
Guests were dazzled throughout the evening with heartfelt student testimonials and heard remarks from dignitaries like Congresswoman Lisa Blunt Rochester. The evening concluded in dancing with a performance by the Urban Guerilla Orchestra.
The Ball was also an opportunity for Delaware State University to honor some of its key partners in 2021. Award recipients were Bank of America, accepted by DE Market President Chip Rossi for their exemplary service as a Corporate Partner; Ashley Christopher for her work with HBCU week; and Nicole Dye Anderson and Duane Dey for their ongoing service and commitment to the University. 
Next year's Scholarship Ball will take place on December 10, 2022.