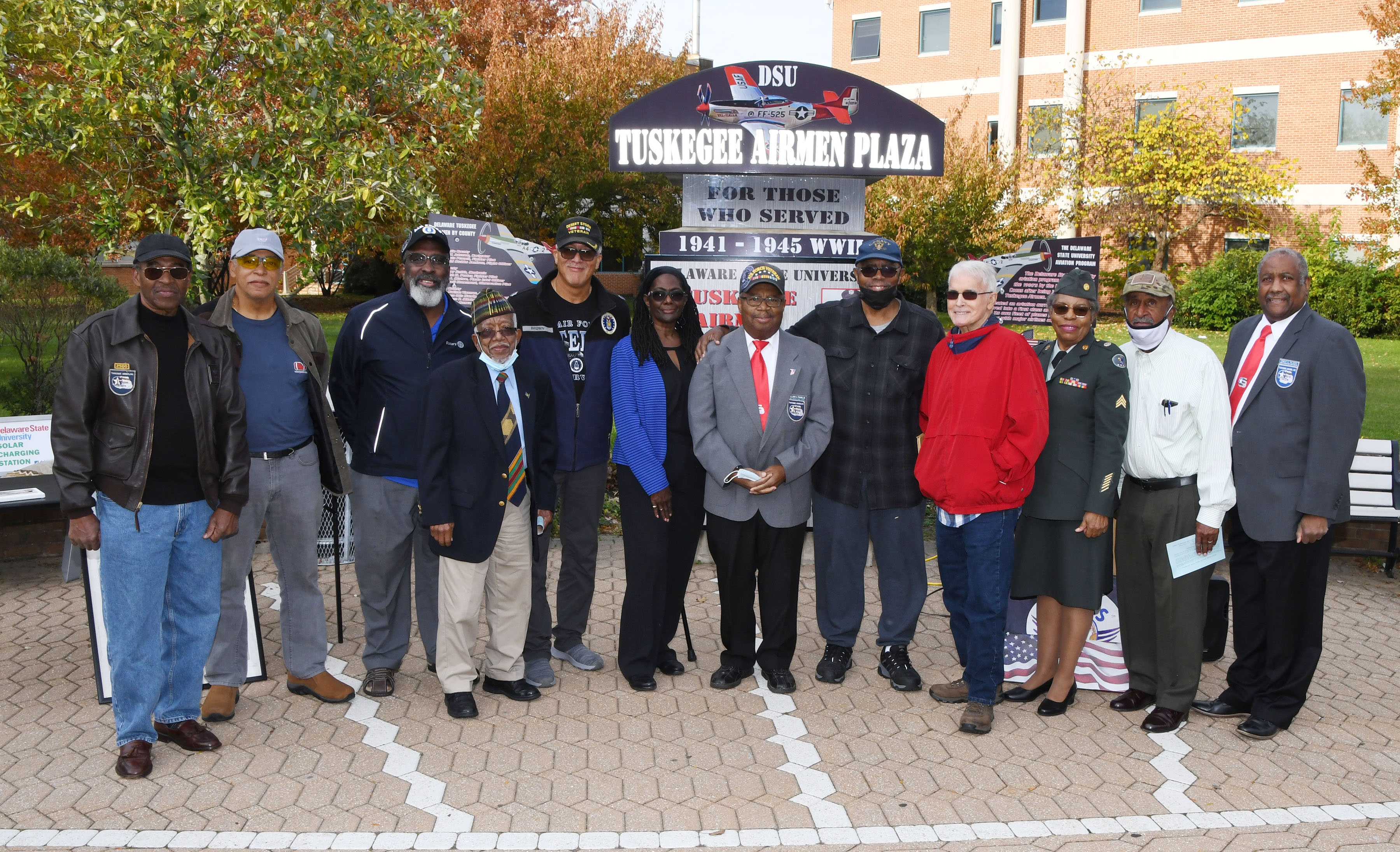 On Campus
Tuskegee Airman hold Veterans Day Program at DSU
Thursday, November 11, 2021
A Nov. 11 Veteran's Day Program was held on Del State's Tuskegee Airmen Plaza to honor those who have served in the U.S. military.
To see images of the event, click on the below link:
https://www.flickr.com/photos/48216028@N03/albums/72157720185185045/show
Dr. Donald Blakey, Del State alumnus ('58) and one of the driving forces for the establishment of the Tuskegee Airmen Plaza, emceed the outdoor afternoon program. During the event, a number of veterans spoke of their time serving in the U.S. military and the importance of military service to the stability of the country.