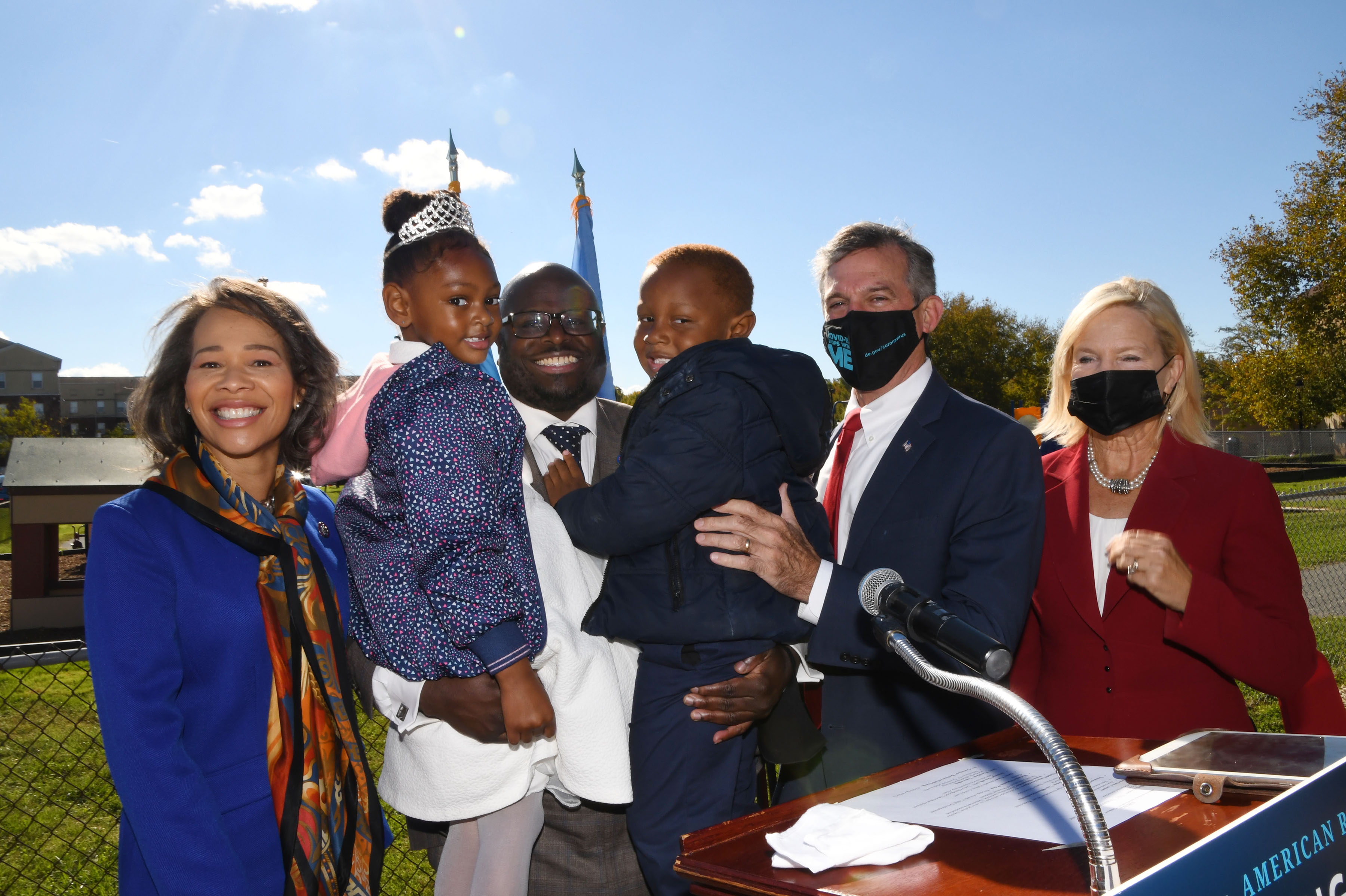 On Campus, Government Relations
Gov. Carney announces Early Childhood Innovation Ctr. at Del State
Monday, November 1, 2021
In a newly announced partnership with the First State, Delaware State University will receive $30.6 million over the next five years to establish an Early Childhood Innovation Center (ECIE) as part of Gov. John Carney's initiative to use $120 million from the American Rescue Plan Act (ARPA) to support Delaware's childcare industry and childcare professionals. 
In partnership with state Department of Education (DOE) and Department of Health and Social Services (DHSS), Delaware State University will use the $30.6 million – one-third of which will come from the ARPA and the rest from other state funds –  to support the construction and launch of the Early Childhood Innovation Center, invest in Delaware's childcare workforce, and expand access to affordable childcare for Delaware families in need.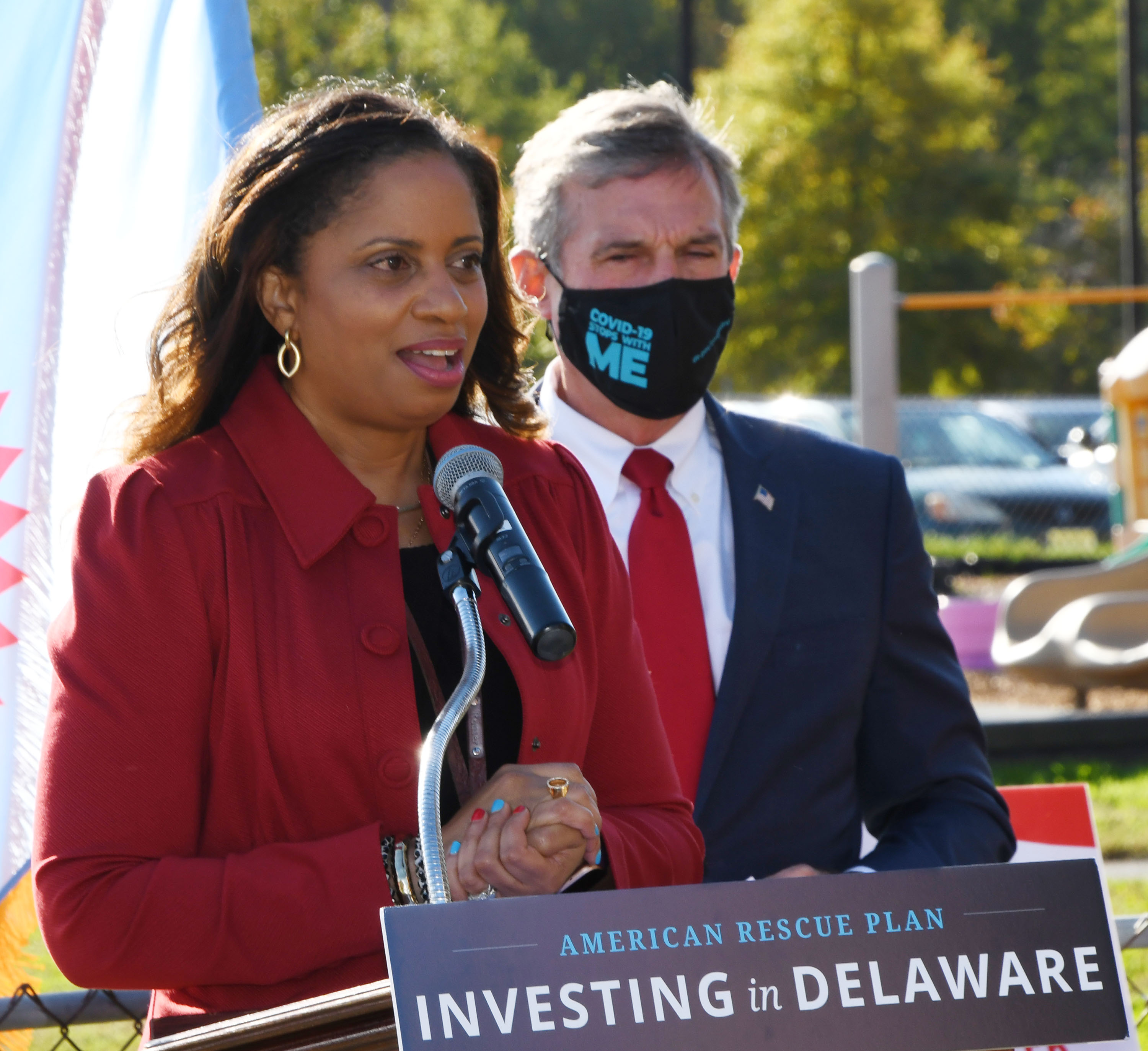 "This new funding from the American Rescue Plan will support childcare providers, help providers keep their doors open, and help them attract and retain staff," said Gov. John Carney, how announced it during a media event outside of the playground of the University Child Development Lab. "We're excited about our new partnership at Delaware State University, which will build on workforce development efforts statewide to support current and future early childhood staff."
Under terms of the partnership, Del State will develop statewide infrastructure for a unique pathway for Delawareans seeking careers in the childcare industry. The funding will also expand scholarship opportunities to support working professionals who are seeking additional education. 
"Although progress has been made over the past decade, we know that about a third of Delaware's children are not kindergarten ready due to a number of factors including child poverty; food and housing insecurities; domestic violence and other trauma; and lack of access to quality health care," said Dr. Shelley Rouser, Chairperson of the University's Education Department. "The teachers and caregivers they encounter have to be aware of these challenges and prepared with the skills to overcome them."
The partnership was announced by Gov. Carney at a Nov. 1 media event on the Delaware State University campus. Also in attendance were Lt. Governor Bethany Hall-Long, U.S. Sen. Tom Carper, Congresswoman Lisa Blunt Rochester, state DOE Secretary Susan Bunting, and University President Tony Allen, along with other university and state officials as well as child care providers from all three counties.
The ECIE that will provide additional professional credentials and career advancement opportunities for those employed in the caring and education of pre-kindergarten children. Delaware State University will serve as the hub for this initiative and will develop the scholarship program to provide financial support to those striving to advance as early childhood education providers.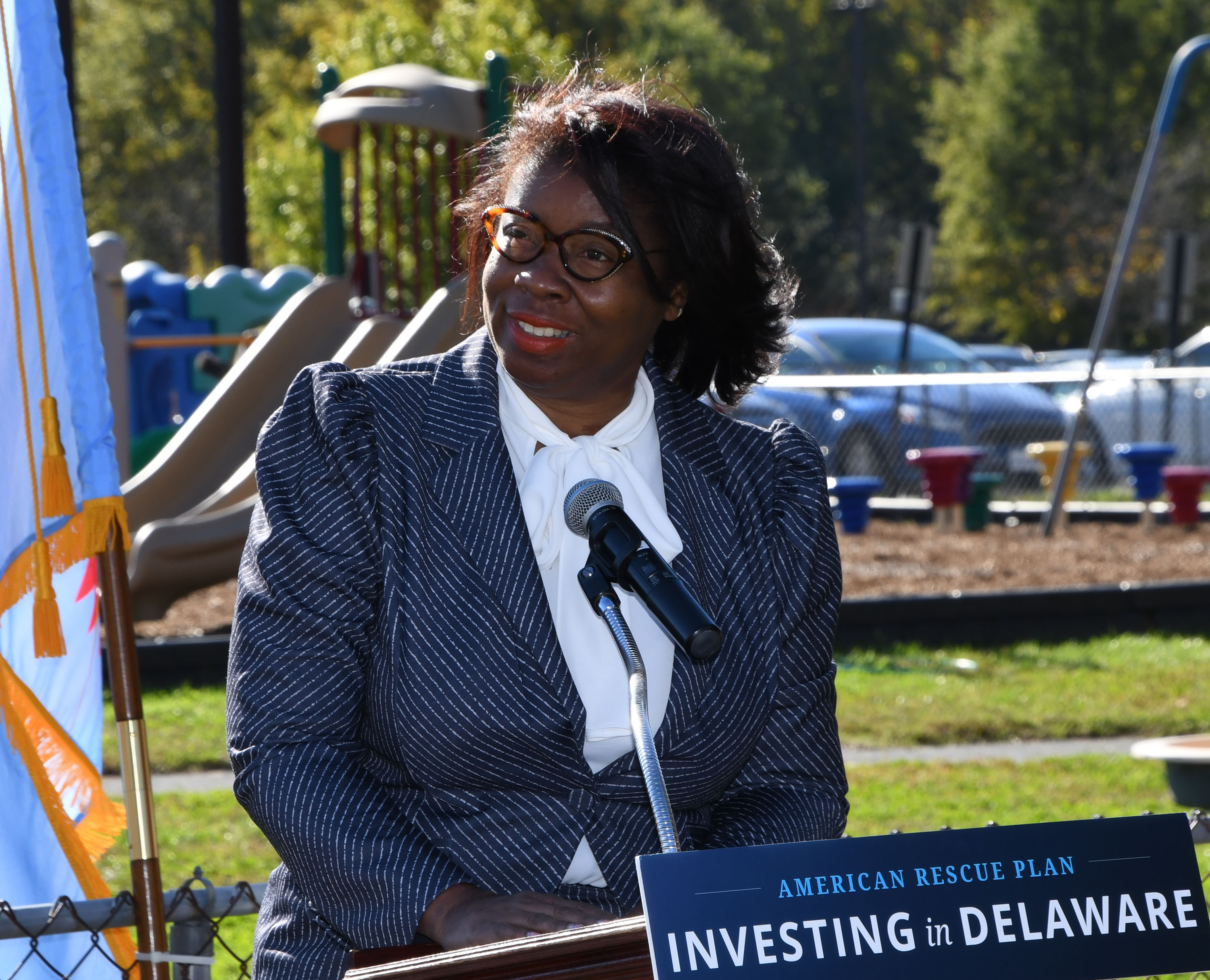 University President Tony Allen noted that early childhood experiences are critical to the educational success of all children, especially those of color and/or living in poverty. "As a longtime advocate for education reform, I am thrilled to see the State taking this decisive step to address the issue," Dr. Allen said. "At the same time, I am humbled at the trust placed in Delaware State University, but equally confident that we will deliver for families across Delaware."
Melanie Thomas Price, a 1986 alumna of Del State who operates her A Leap of Faith Childhood Development Center in Wilmington, spoke at the media event on why the Gov. Carney's initiative and the ECIC are important. "Early childhood education must be strengthened to serve and answer the call," Ms. Price said. "When early education is strong, our children are strong, future adults are strong, which leads to a stronger nation."
Dannae Sewell, Director of the University's Childhood Development Lab, said Gov. Carney initiative is much needed. "We know it takes a village to raise a child. In that, we cannot forget about those that make up the village – the parents,guardians, community partnerships and most importantly the early childhood educators," Ms. Sewell said. "Keeping the early education workforce at the forefront is everyone's job." 
The $120 million Delaware is receiving from ARPA funding is the result of federal legislation was signed on March 11 by President Joe Biden and championed in Congress by members of Delaware's federal delegation – Sens. Tom Carper and Chris Coons, and Congresswoman Lisa Blunt Rochester. 
Noting that this grant is the largest ever received by the University, eclipsing last year's $20 MM gift from philanthropist MacKenzie Scott, Provost Saundra DeLauder said, "This opportunity for Delaware's children derives entirely from the collaborative work between Dr. Shelley Rouser, Chair of our Education Department, her team, and their colleagues at DOE and DHSS. Her vision is expansive, but firmly grounded in the expertise necessary to make the Innovation Center a reality."