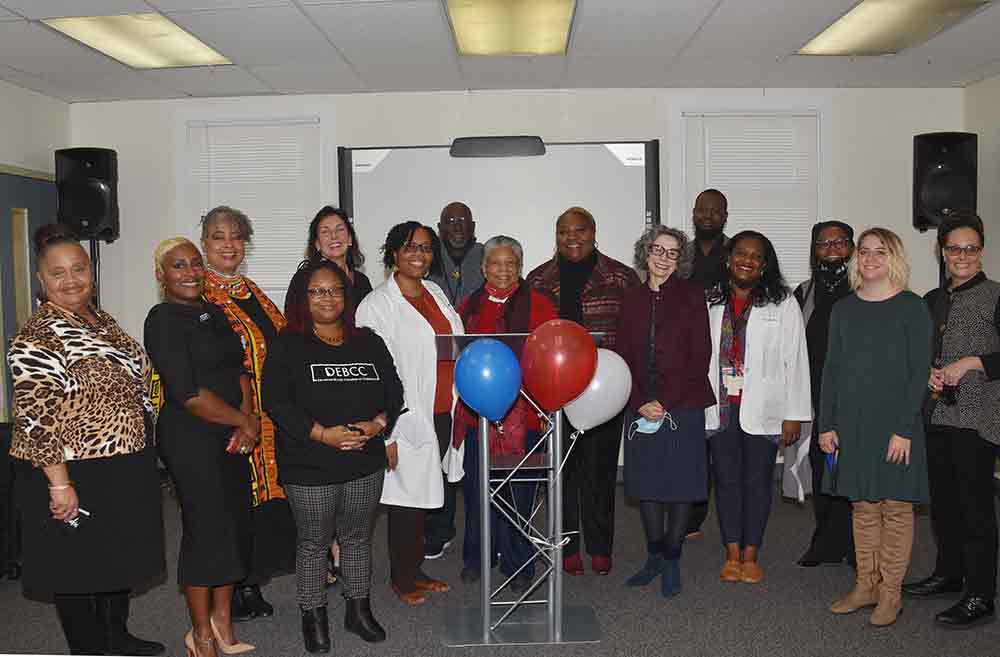 On Campus
Community Center at Capital Park reactivated by Del State
Tuesday, November 16, 2021
After some years of dormancy, the Delaware State University-Capitol Park Community is being reactivated.
A Nov. 16 Open House marked the beginning of new activity at the Community Center – which was originally established in the early 2000s under the then-Del State President Dr. William B. DeLauder.
The Capital Park neighborhood is located on the southern outskirts of the state capital near Dover Air Force Base.
According to Dr. Gwen Scott Jones, interim dean of the College of Health and Behavioral Sciences, the Community Center has been renamed to the Biomedical Behavioral Allied Health Center.
"This encompasses all of the departments within the College," said Dr. Scott-Jones in explaining her vision for the facility. "I want to service the community. I want the community to be able to come in here and hold its meetings. I want to eradicate violence. I want the center – which seems small – to make a difference in the community and in the State of Delaware."
Dr. Cynthia Newton will head the Center in her capacity as the Director of Partnerships and Programs for the College. She said that in addition to plans for traditional community service programming such as after school programs, workplace training, and providing a place for the community to its events and meetings, there also would be sleep stress studies, trauma research, and sickle cell screenings
"We will also strive to reinvigorate the Capital Park Civic Association," Dr. Newton said.