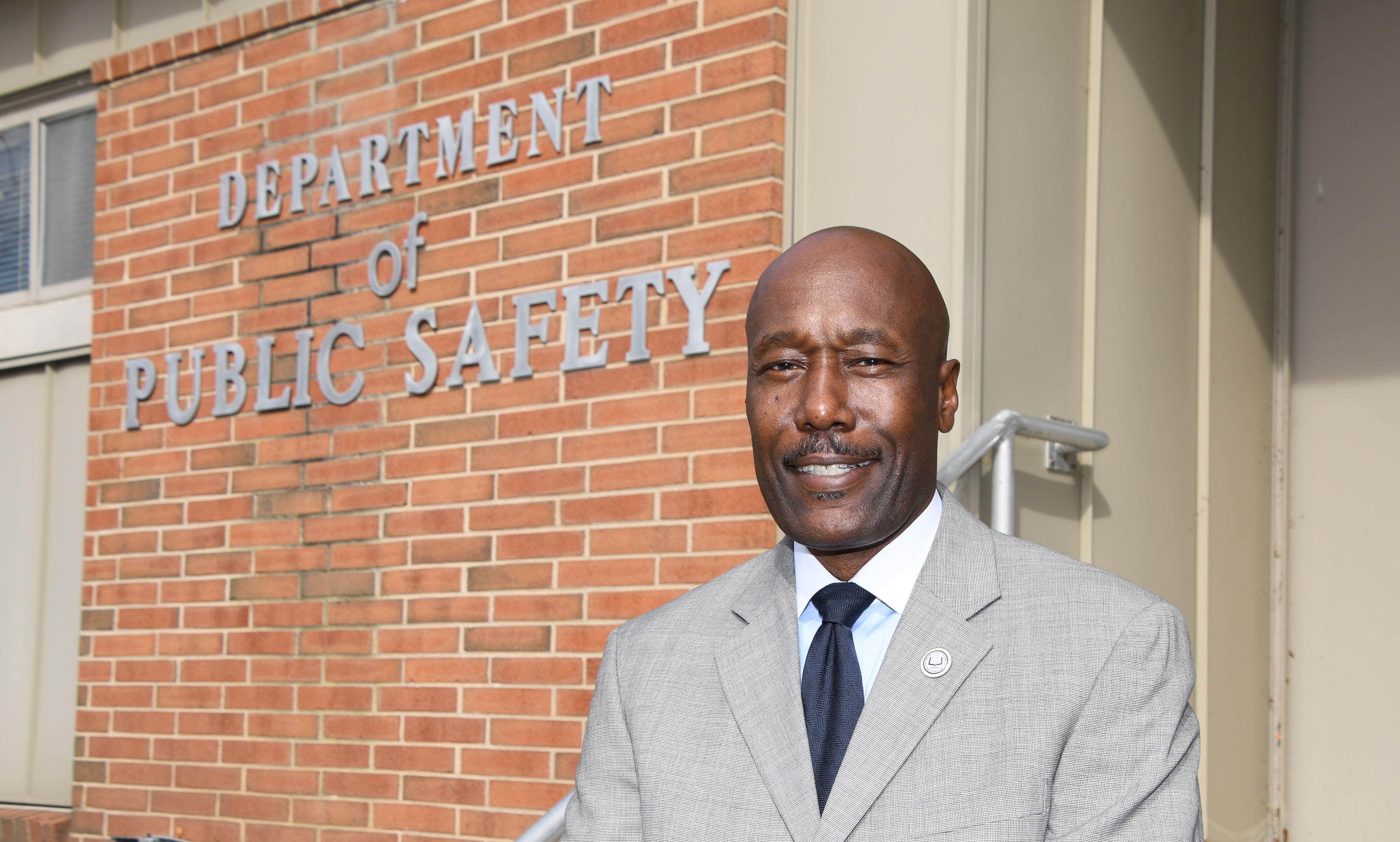 On Campus
Chief Bobby Cummings appointed head of University's Public Safety
Monday, October 25, 2021
Delaware State University has recently appointed Bobby L. Cummings as the new Chief of Public Safety and the Del State Police force, who began his new chapter overseeing the University's police and security personnel on Oct. 18.
Chief Cumming adds Delaware State University to his previous 32-year law enforcement career with the City of Wilmington (Del.) Department of Police (1985-2017), in which he served in an ascending number of leadership positions, culminating as the department's Chief of Police from 2014-2017.
Under Chief Cummings's leadership of the Wilmington Police Department, a Real-Time Crime Center was implemented that utilized data analytics to direct the police coverage to the most needed areas of Wilmington. He also established a policy that every Wilmington police officer was a community police officer. Chief Cummings also participated in the 21st Century Policing initiative of the President Barack Obama Administration.
Prior to his new tenure with Delaware State University, Chief Cummings served as the Director of Group Violence Intervention under the Delaware Division of Health and Social Services from 2019 until September 2021.
A native of Millen, Ga., and a graduate of Claymont High School in Claymont, Del., Chief Cummings has a 2002 Bachelor of Science in Human Services and a 2003 Master of Science in Human Services, Organizational Management and Leadership, both from Springfield College in Wilmington, Del.
Chief Cummings is the fourth campus Police Chief since the state legislative establishment in 2000 of a certified Police Department at Delaware State University, following Chief Carl Wyche (2000-2005), Chief James Overton (2005-2011) and Chief Harry Downes Jr. (2011-2021).