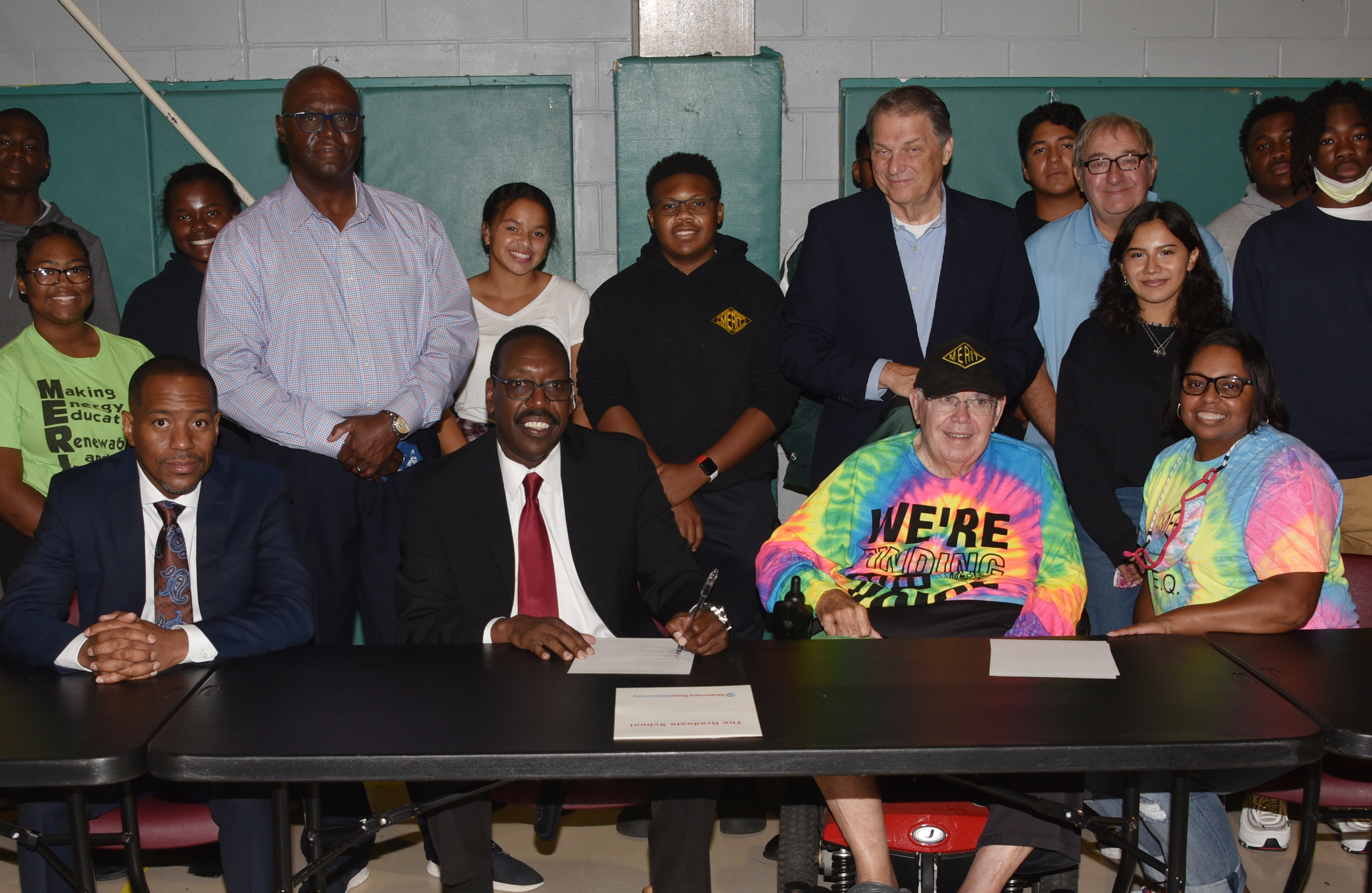 On Campus
Del State signs agreement with Sussex County's MERIT org.
Sunday, September 12, 2021
As the result of a new partnership one of the state's most successful post-secondary prep programs, Delaware State University can expect to enroll more students from Sussex County into its STEM disciplines.
Delaware State University and the Minority Engineering Regional Incentive Training (MERIT) organization have signed an agreement that positions the University to better serve the educational needs of high school students who are part of that program. The accord was signed on Sept. 11 at the Western Sussex Boys & Girls Club in Seaford, Del.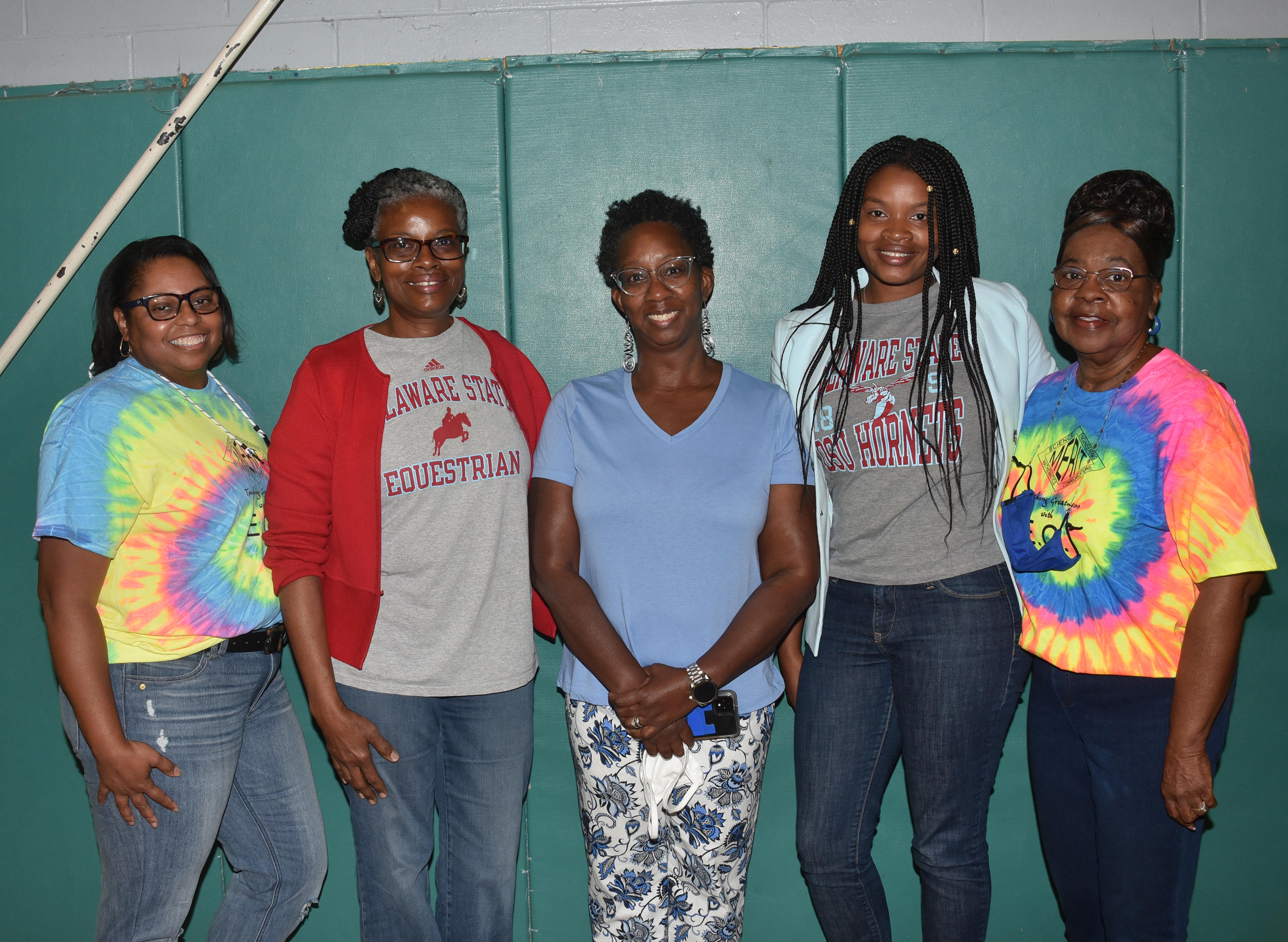 John Hollis, the Executive Director of MERIT and Nika Reid, MERIT Operational Director, signed the agreement along with Del State's Dr. Darren Blackston, Director of DSU@Georgetown and the Kareem McLemore, Executive Director of Admissions.
Under the agreement, the University will provide MERIT students with information about STEM areas of study, pre-enrollment counseling, financial aid and admissions services, as well as mentors utilizing the University faculty, staff and students. The MERIT organization will facilitate their students connect to Del State services and mentors.
Mr. Blackston called the new agreement a tremendous opportunity for Delaware State University and MERIT, and noted that that MERIT students are some of the best that Delaware has to offer.
"Our mission is to serve you, so you can serve the world," Dr. Darren Blackston, told the 30 MERIT youths who attended the ceremony. "We want to be a part of your vision, your growth and your future. We want to make sure that you have the resources to be successful."
Kareem McLemore, the University's Executive Director of Admissions, told the youths a story of a student who turned down a full scholarship to the University of Berkley in California to come to Del State.
"If someone can find worth in DSU from across the map, you certainly can find it coming up the highway in the state," Mr. McLemore said.