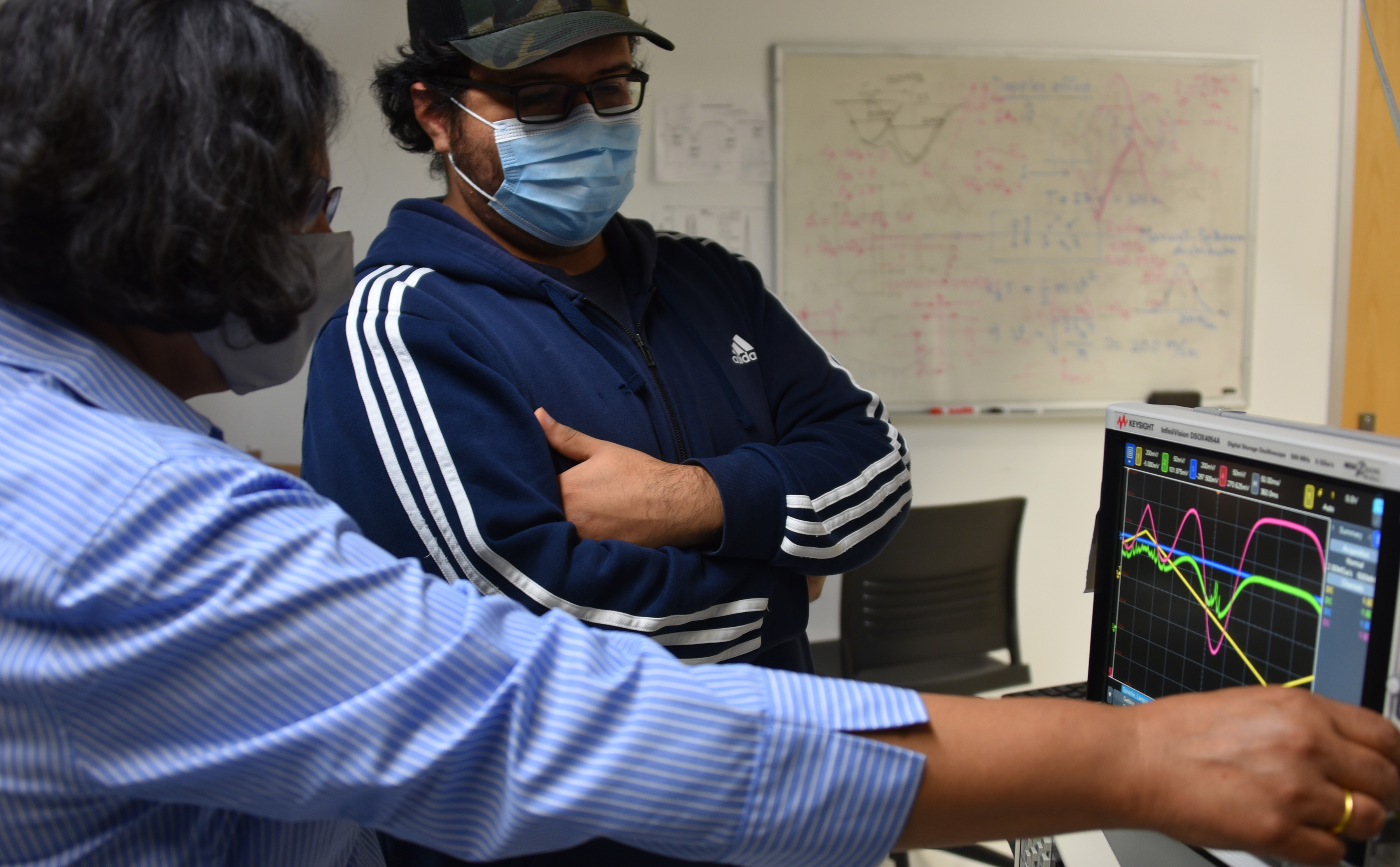 On Campus
Del State becomes affiliate with NSF I-Corps Northeast Hub
Wednesday, August 25, 2021
There are new marketing and entrepreneurship possibilities for the scientific fruits of Del State's diverse research portfolio through the University's new affiliation with a regional initiative.
Delaware State University recently became affiliated with the northeast hub of Innovation Corps – commonly known as "I-Corps." Funded by the National Science Foundation, the I-Corps Northeast Hub is led by Princeton University, along with partner institutions Rutgers University and the University of Delaware.
Del State has joined the hub as an affiliate institution, along with Lehigh University, New Jersey Institute of Technology, Rowan University, and Temple University.
The mission of I-Corps is to accelerate the economic impact of federally funded research – delivering benefits in health care, energy and the environment, computing, artificial intelligence, robotics, advanced materials and other areas – while building skills and opportunities among researchers from all backgrounds, including those historically underrepresented in entrepreneurship.
The I-Corps Hubs form the new operational backbone of the National Innovation Network, a network of universities, NSF-funded researchers, established entrepreneurs, local and regional entrepreneurial communities, and other federal agencies that helps researchers learn how to translate fundamental research results to the marketplace. The Hubs will work collaboratively to build and sustain a diverse and inclusive innovation ecosystem throughout the U.S.
Del State President Tony Allen said the University's affiliation with I-Corps is a promising development. "The future of higher education in America depends heavily on our ability to become centers of innovation that not only conduct significant research, but transform that research into deep technology ventures that have lasting impact on the nation's most critical challenges," Dr. Allen said. "As one of the first Historically Black Colleges or Universities within I-Corps, we are especially gratified to be able to use this opportunity to open up more opportunities for students of color across the region."
"Partnership in the NSF I-Corp Hub will exponential accelerate the innovative and cutting-edge research and exploration that is currently occurring on DSU's campus," said Dr. Michael Casson Jr., Dean of the University's College of Business and Del State's Faculty Lead in the I-Corps NE Hub. "Moreover, the Hub will supply valued and critical assets to DSU's entrepreneurial ecosystem that will lead to a fluid continuum of services for our community of innovators."
The NSF established the I-Corps program in 2011, and the initiative's success has led to its expansion into five I-Corp hub regions – the Great Lakes, Mid-Atlantic, New York, West, along with the Northeast.
"For 10 years, the NSF I-Corps program has been critical to fostering the creative spirit and entrepreneurship that enables NSF-funded research to be translated into new products and services and contribute to the nation's economy," said NSF Deputy Assistant Director for Engineering Linda Blevins. "I am delighted to launch the first of our I-Corps Hubs, which will form the foundation for strengthening and scaling this innovation ecosystem. The I-Corps Hubs will bring together diverse scientists and engineers, entrepreneurs, business leaders and industry partners from every part of our country, providing everyone with an opportunity to solve key challenges and spur economic growth, including new startups and new jobs."
The I-Corps Northeast Hub will receive $15 million over the next five years in support of its work.