On Campus
Gov. Carney visit Del State vaccination site
Friday, July 23, 2021
With the state and the country still not out of the woods where the COVID-19 pandemic is concerned, Delaware Gov. John Carney paid a July 24 visit to the vaccination site on the Delaware State University campus to provide some encouragement to those efforts.
Gov. Carney talked with volunteers, University administrators and members of the Hornet football team, sharing his perspective on the challenges in overcoming vaccination fears some have in the First State.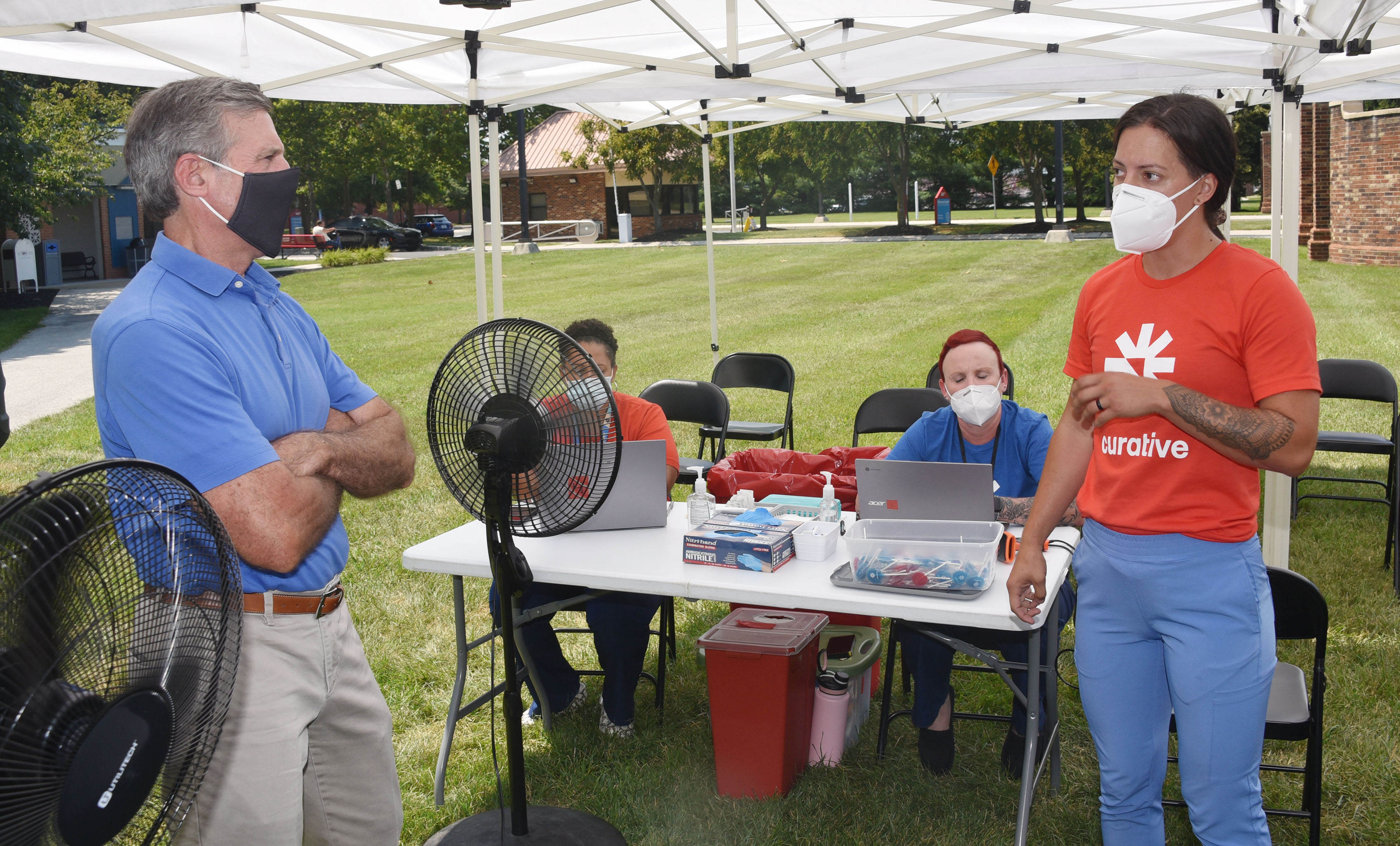 The Delaware Governor said that one of the most important purposes and functions of government is to keep people safe. The most important thing we can do as a community and anyone can do as individual is to protect against the spread of the virus.
"The best way to do that is to get vaccinated. You protect yourself, your family members, you protect those who are at most risk of serious illness, hospitalization, and even death," Gov. Carney said. He added that unvaccinated people should wear a mask to prevent from infecting others.
Gov. Carney noted that the biggest challenge in the state is the young adult population between the ages of 18-34, and in some communities of color, where in both groups the vaccination rate is below 40%.
"That means 60-plus-percent in those groups aren't vaccinated and are exposed to serious illness and the ramifications of COVID-19," Gov. Carney said. "So, we really need to increase the vaccination rates in our young adults and in the communities of color.