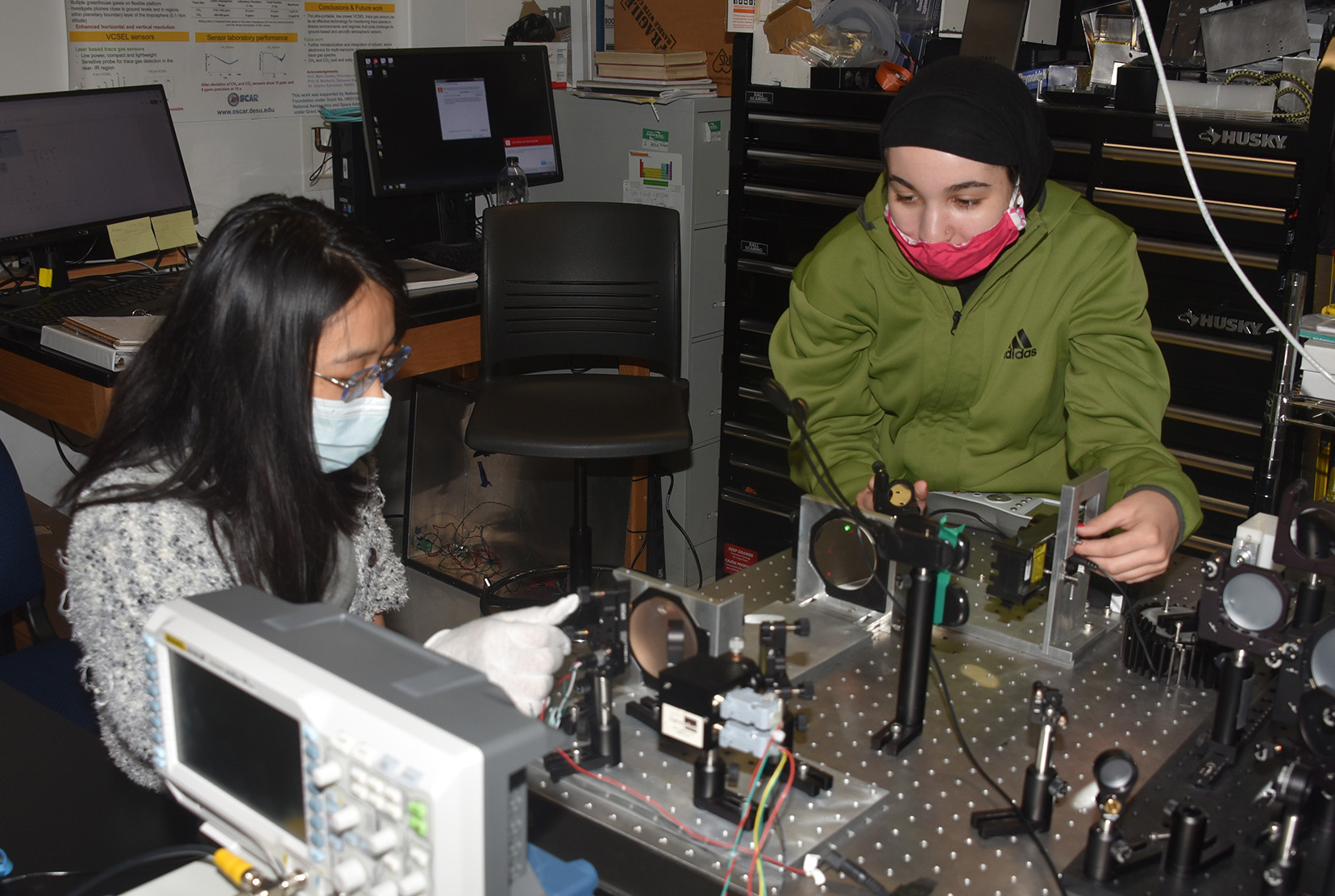 On Campus
Air Quality Mapping Research Summer Program
Tuesday, July 6, 2021
While many students are enjoying their summer at home, a group of Del State science undergraduate and master's degree students are honing their research skills in projects that will support air quality studies that gauge the impacts on the environment and human health in the state.
Seven students from the engineering and computer science disciplines are engaged in an Air Quality Mapping summer project in which some of them are developing high-precision optical sensors to analyze the air from agriculture and industrial sources. Others are working to develop a web-based application called "SENSOR APP," a tool that when fully developed will provide information on air quality across the state of Delaware.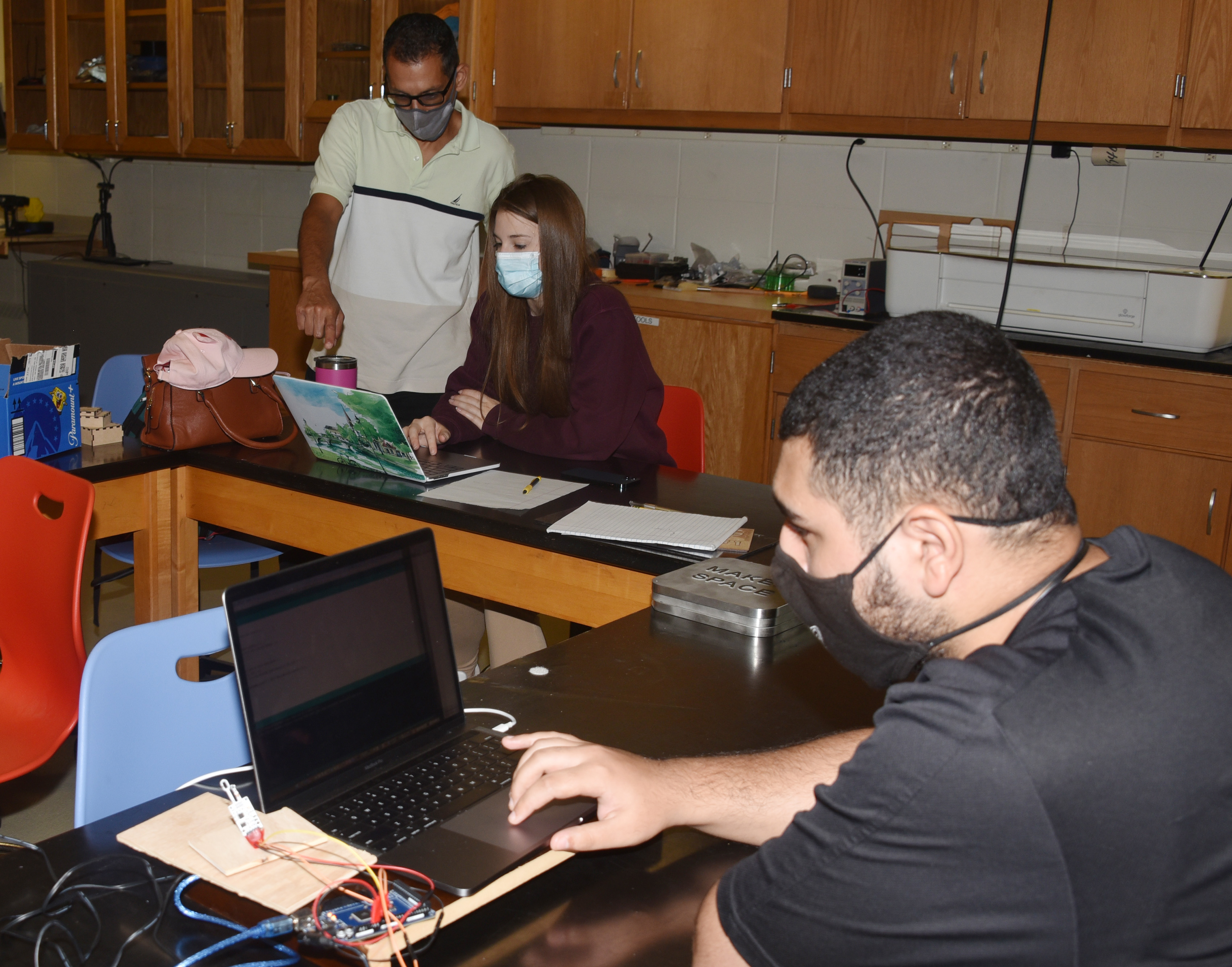 The students and their academic disciplines are: Abdullah Al-Rubaye (B.S. Computer Science), Yue An (M.S. Applied Optics), Berl-Eddie Brilliant (B.S. Engineering Physics), Andrew Horne (B.S. Engineering Physics), Zayna Juracka (B.S. Engineering Physics and INBRE Scholar), Sabrina Kruger (B.S. Computer Science), and Yuvene Louis (B.S. Engineering Physics).
Dr. Marwan Rasamny, Associate Professor of Computer Science and Chair of the PEMaCS Division, and Dr. Amir Khan, Program Director of the Physics and Engineering Program, are overseeing the research work taking place in an OSCAR Building optics lab and the Maker Space innovation facility in the Mishoe Science Center.
"This summer program is giving me the opportunity to work on Python (software) and back-end web development, areas that I haven't had much experience with before," Ms. Kruger said.
Mr. Al-Rubaye said the skills he is learning will enhance his resume. "I am getting better at using Arduino Platform (which includes a 3-D printer and a CNC machine) and getting good experience," he said.
Ms. An, a graduate student from China, said, "I am taking what I am learning in the classroom and applying it to real life," she said. "I am building a sensor to detect the carbon monoxide and nitrous oxides in the air. It is also helping to give me some ideas about what I would like to do in the future."
Ms. Juracka, who just graduated in June from the University's Early College High School, said the summer project is also helping her figure out her future direction. "Since I started out so early at the ECHS, I didn't really know what I wanted to do other than understand that I wanted to do engineering," she said. "This program has helped me specify what I want to do in future, which is bio-engineering."
The Air Quality Mapping summer program began on June 1 and will end on Aug. 13. Dr. Khan said the students will continue their work on the project in the fall.
The summer program is funded by a $199,000 grant from the National Science Foundation.