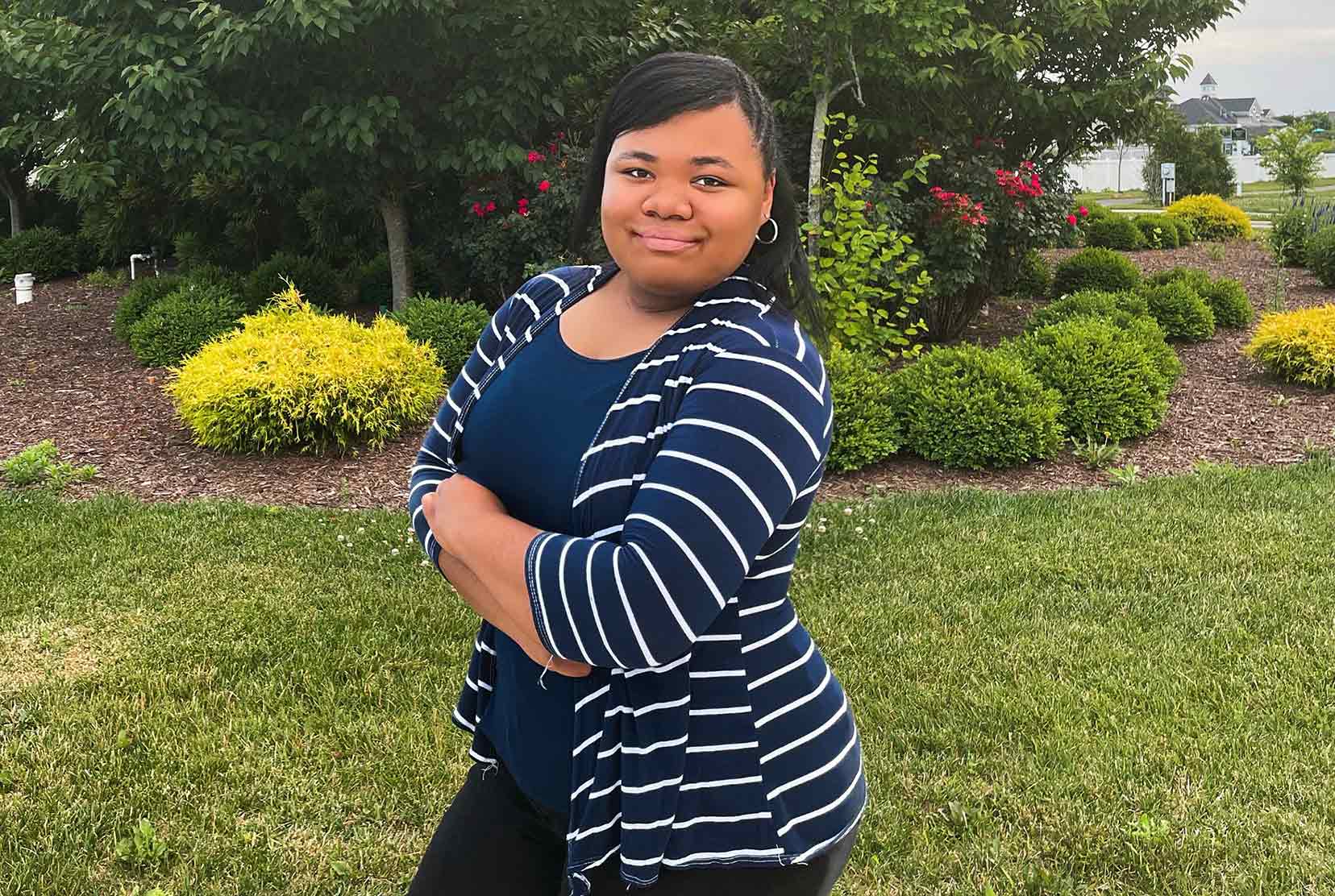 On Campus
Del State grad shows benefit of Early College High School
Tuesday, June 22, 2021
As a internship project, senior public relations major Tajara Johnson contributed the below article.
One ECHS graduate story – a no-cost college education
By Tahara Johnson
From its 2014 beginning, Delaware State University's Early College High School has been touted as an education route that can save its graduates thousands of dollars in higher education costs by allowing its students to earn college credit while completing their secondary school education.
Destiny King – who was among the first graduating class in 2018 – has become one of the most prolific examples of the ECHS' college savings benefits.
Moreover, Ms. King is a poster child for academic excellence and the expanded possibilities the ECHS can create for students – not only in preparing them for college, but also by permitting them to take University classes while in the ECHS.
By the time Ms. King graduated from the Early College High School in 2018, she had already earned 60 college credit hours. After enrolling as a Delaware freshman, it took Ms. King only two more years to complete her Bachelor of Science degree in Biological Sciences with a minor in Chemistry. Now she plans to remain at Del State and begin her graduate studies in the fall in the Chemistry Master's Degree Program.
She said her experience in the ECHS made her transition as a full-time Del State student easier. "Moving onto campus was easier, a smooth transition," Ms. King said. "There were study groups, tutors, and professors."
The seeds for her academic success were sown by her mother Timeka King. When Destiny was eight years old, her mother told her that she took her first college course when she was 16 years old. After Ms. King enrolled in the ECHS, her mother further challenged her by noting that any grade below 85% was unacceptable. Destiny not only took her first college courses when she was 14, her high school grade point average was above 4.0.
While Destiny excelled, she did face some challenges. "The first semester after middle school into high school, it was a steep learning curve," she said. "I took 10 credits, but I had a lot of resources and support to get through it."
She said her time at the ECHS was more like a college experience from the start, and added that it gave her the foundation to be successful at Del State.
Her academic excellence at the ECHS also removed the financial pressure of college. In addition to completing two years' worth of college credits tuition-free before she matriculated at Del State, she earned enough in scholarships to pay for the remaining two undergraduate years.
Ms. King offers the following advice for students who enroll at the ECHS. "Have a good relationship with your professor/teacher from the start, show up, ask questions, and make sure they know who you are. Take it seriously in the beginning. I know it is high school and you want to have fun, but prioritize and learn to practice time management; you do not want to get behind."
She added that the ECHS teachers are there to help and want to see students succeed. "Especially when doing something this extraordinary – starting college at 14*," Ms. King said. "Put the effort in and they will help you get there."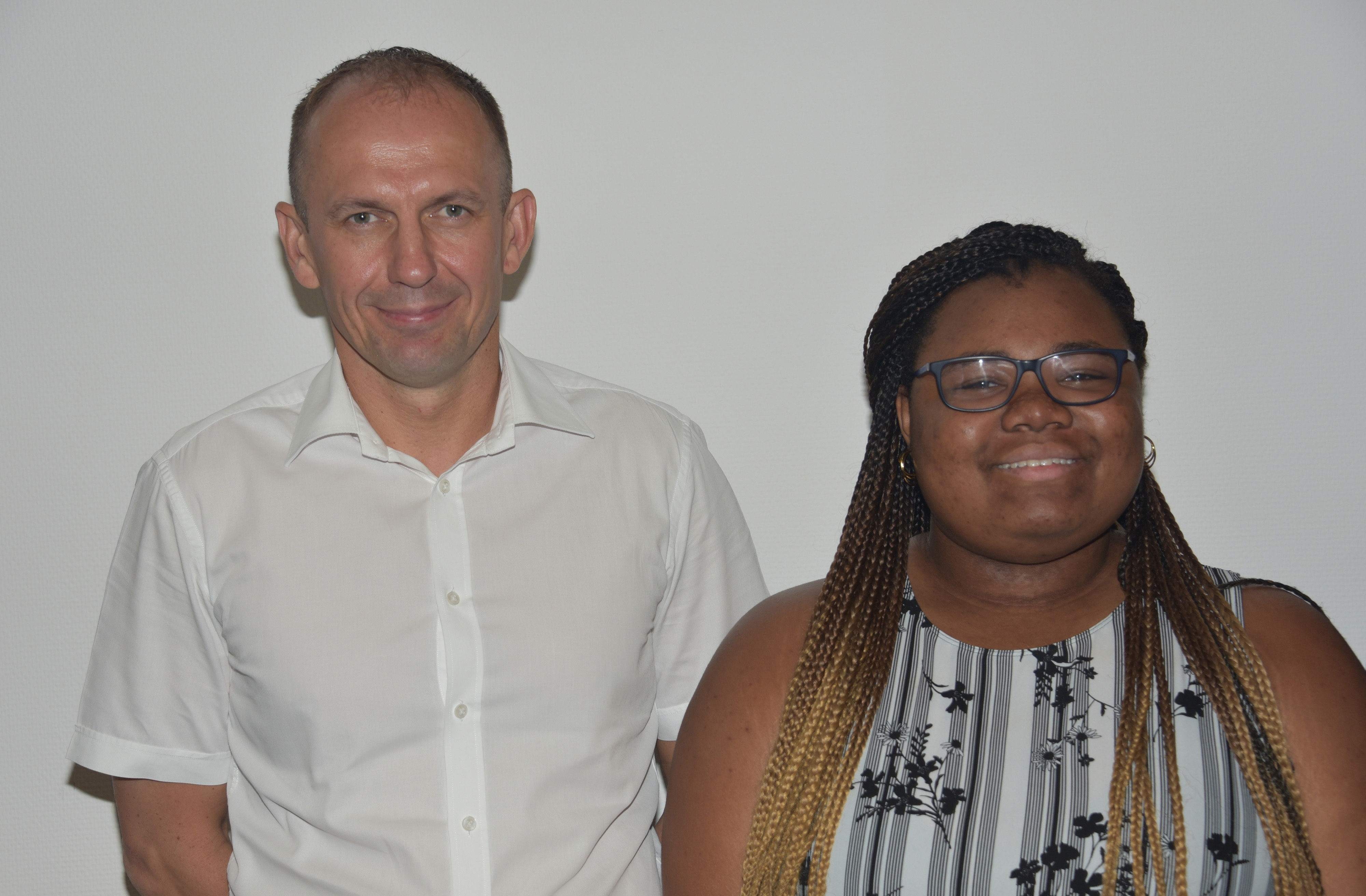 Her undergraduate journey also included a 2019 study-abroad experience in Poland, in which she and other Del State students did individual research projects at the Uniwersytet Technologiczno-Przyrodniczy (University of Science and Technology) in Bydgoszcz, Poland. Her research project was on "The Measurement of Basic Strength Properties of Trabecular and Cortical Bones."
"It has been really nice seeing different cultures here and learning history from another viewpoint. It is really fascinating how this country persevered through so much," Ms. King said in a 2019 interview for a University article. "There was more mechanics involved in this research than I am used to. I want to be a dentist, which involves bones, so this was kind of a transition over to what my future career is, so I was happy to get this project."
The Poland experience was just one example of what Ms. King found appealing about Delaware State University. "I found Del State to be a hidden gem among many other colleges," she said. "There are always opportunities to do research and join organizations.
Ms. King finished her undergraduate years with a 3.72 GPA. While she is looking forward to graduate school at Del State, she also still aspires to be a dentist.
*Note: While the Early College High School allowed freshmen to take college courses during the school's inaugural 2014-2015 school year, the ECHS has revised that policy and now does not allow its students to take college classes until their 10th grade year.