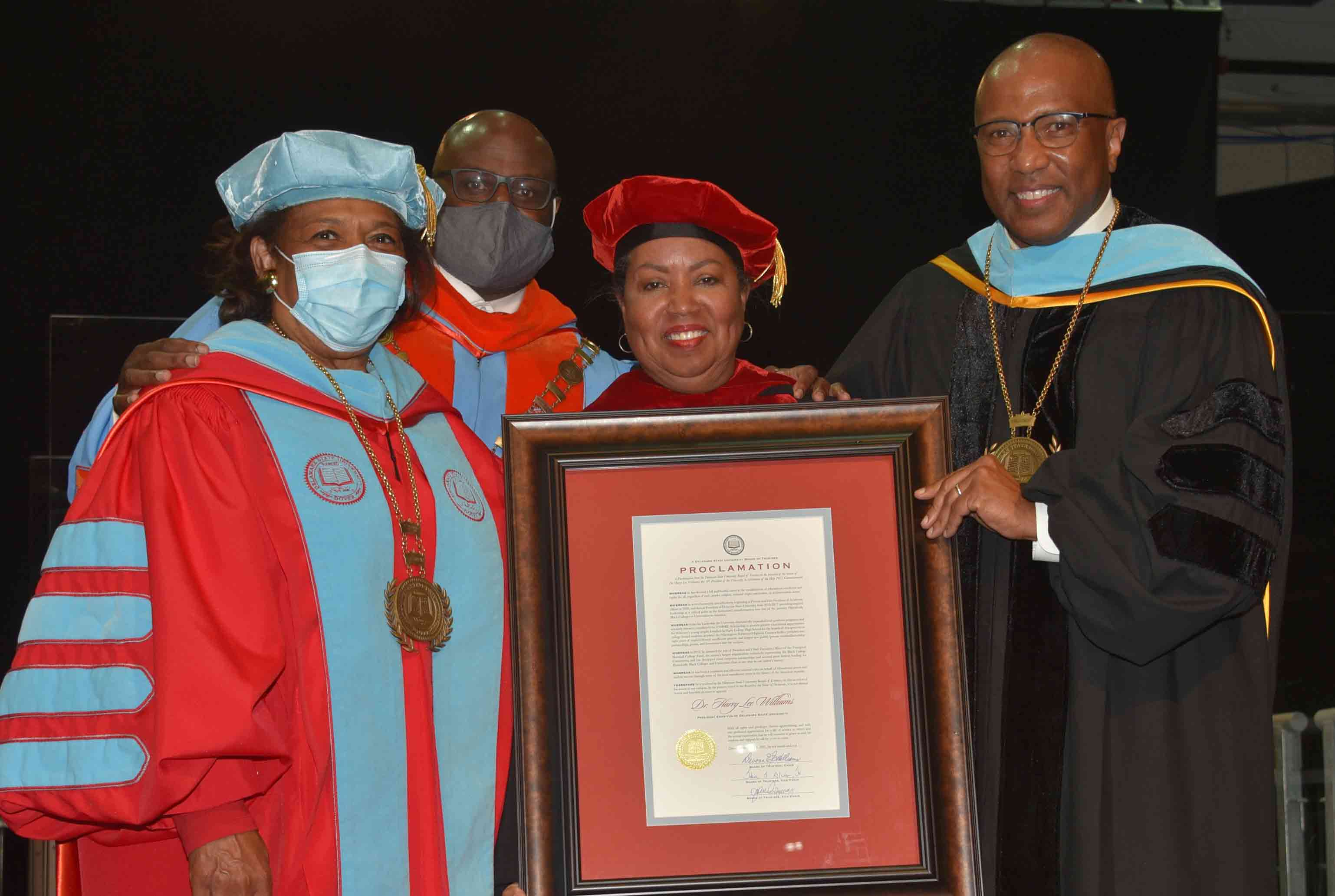 On Campus
Dr. Harry L. Williams named President Emeritus
Sunday, May 9, 2021
In serving as the keynote speaker for all five undergraduate Commencement ceremonies on May 7, Dr. Harry L. Williams returned as the former President of Delaware State University.
He left as President Emeritus.
Dr. Devona Williams, chairperson of the University Board of Trustees, announced the honor at all of the undergraduate ceremonies following his keynote address.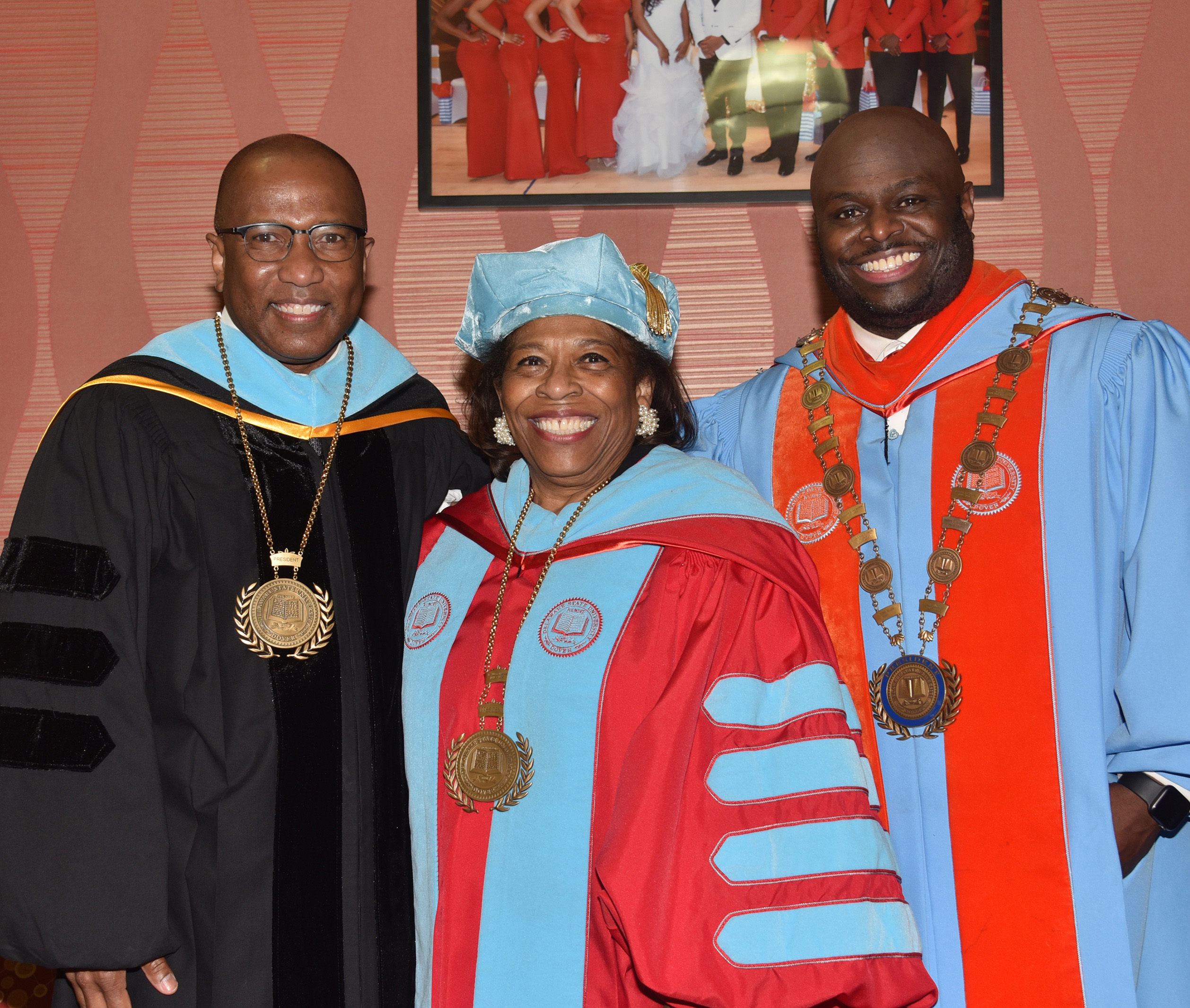 Prior to becoming the CEO/President of the Thurgood Marshall College Fund (his current leadership post) in 2018, Dr. Harry L. Williams served as the 10th President of Delaware State University from 2010 to the end of 2017.
The University's accomplishments under his eight-year presidential tenure included:
His work with the Delaware General Assembly to establish the state-funded Inspire Scholarship for students from the First State.
Achievement of five consecutive years of school-record enrollments, and later an additional school-record year which culminated in 4,648 students in 2017. Prior to assuming the presidency in 2010, the enrollment was 3,690.
In addition to an ever-expanding research portfolio that totaled more than $100 million in research grants during his tenure, two significant highlights of DSU's research activity were the 2015 completion of the Optical Science Center for Optical Science Center for Applied Research (OSCAR) Building and the award of a five-year, $10.9 million Center of Biomedical Research Excellence grant in support of Del State's Delaware Center for Neuroscience Research.
The 2014 establishment of the Early College High School at Del State.
The successful completion in 2016 of the five-year Greater Than One Campaign for Students that raised more than $20 million, mostly for scholarships.
New partnerships with institutions of higher education in the People's Republic of China – DSU joined with Ningbo University of Science and Technology to establish an accounting degree program, and partnerships were also established with China's Changchun University of Science to establish a joint degree program in physics and with Beihua University to establish student abroad/student exchange opportunities.
In early 2017, Dr. Williams was named fifth among HBCU Digest's "Top 10 Most Influential HBCU Presidents of 2016." According to HBCU Digest, under Dr. Williams' leadership "Delaware State has emerged as a national HBCU brand in STEM development and support for undocumented students seeking opportunities for higher education. The school also remains among the nation's most diverse campuses, while maintaining a strong HBCU identity and increasing presence in federal and state opportunities for research and expansion."