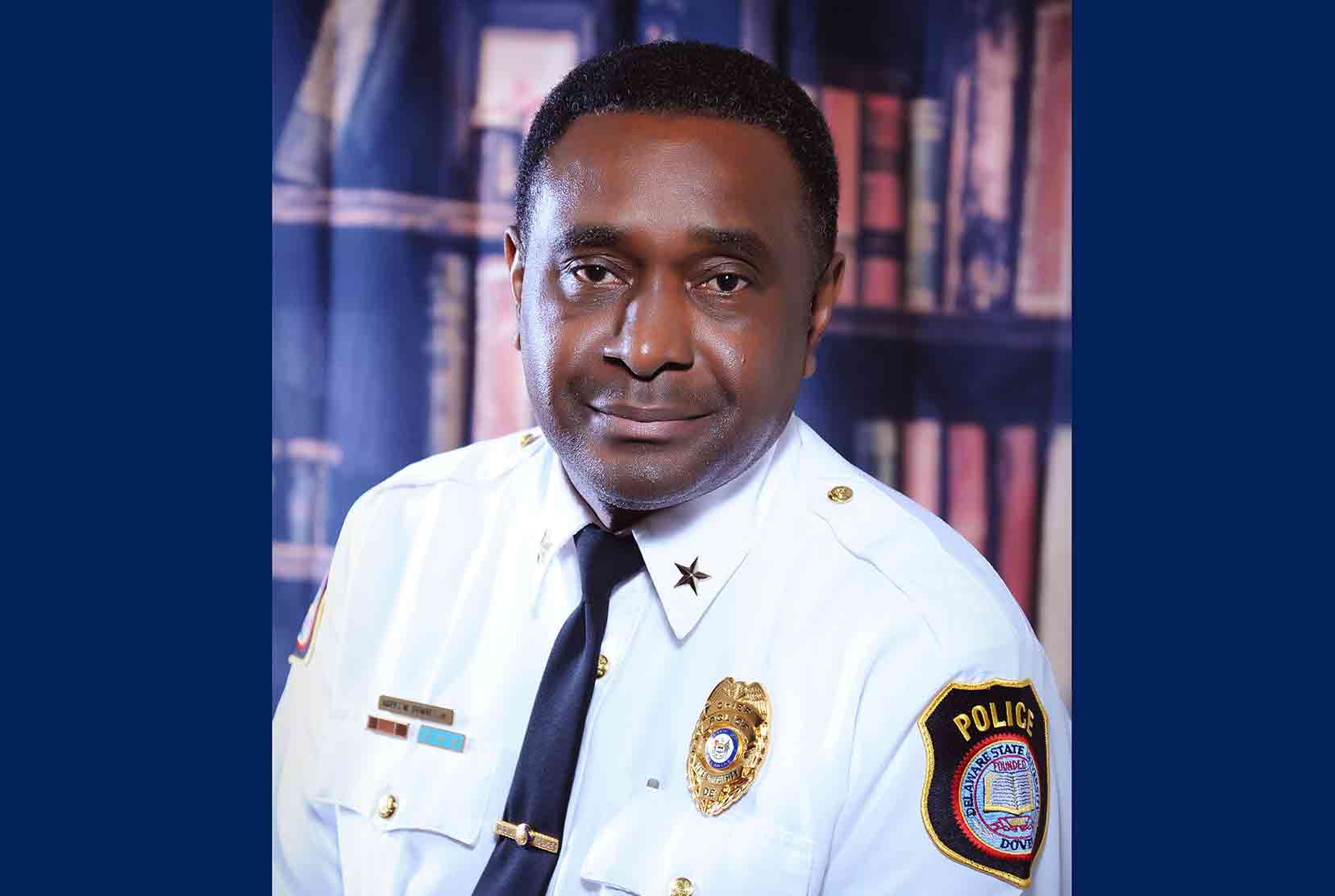 On Campus
Chief Harry Downes Jr. retires after 10 years as campus police head
Thursday, May 20, 2021
After serving 10 years as the head of the Delaware State University Police Department, Chief Harry Downes Jr. has retired.
While Chief Downes' retirement was effective May 8, he will remain connected to the University as a consultant to assist in the search for his successor.
Lt. Joi Simmons has been appointed interim Police Chief while the University undertakes a search process for the next head of the Del State Police Department.
His retirement brings to a close a more than 40-year career in law enforcement, in which he began with the then-Camden-Wyoming Police Department, followed by a 25-year career with the Delaware State Police.
In July 2011, the University appointed him as the director of Del State's Department of Public Safety and Chief of its University Police, succeeding former Police Chief James Overton.
Chief Downes inspired the motto of S.C.O.P.E (Student - Campus Oriented Policing Education) toward creating a healthy relationship with the Del State student body. He also initiated a Student Benefit Fund under the University Police, which raised more than $2,500.
Under Chief Downes' leadership, the University developed a Security Plan for Active Shooters and established ongoing training and drills to maintain a University readiness to deal with such a situation. The University Police also participated with joint drills with municipal and state police agencies.
Chief Downes is also credited for being the visionary for what is known as the Life Center, a safe place that has been established for campus victims of sexual assaults and other major crimes.
Earlier this year, the University was ranked #14 among the Top 25 universities and colleges' police/public safety departments at the National Campus Safety Summit in February 2021. The rankings evaluated schools on the safety and security of their campus communities.
Under Chief Downes, the University upgraded and expanded its campus camera surveillance system by adding 800 cameras to various outdoor locations as well as inside various buildings. Also under his leadership, the University updated and expanded its Card I.D. Reader Access Control system across campus.
University President Tony Allen said that Chief Downes has been professional, dispassionate, and a stickler for correct procedure leavened with common sense and an innate belief in fairness and justice.
"During the COVID pandemic, Chief Downes' leadership has been a critical ingredient in keeping our campus secure," Dr. Allen said. "We will all miss his steady, guiding hand of this 'man under authority' at the helm of our police, but he has more than earned not just the right to his retirement but our heartfelt appreciation for a job well and faithfully done."