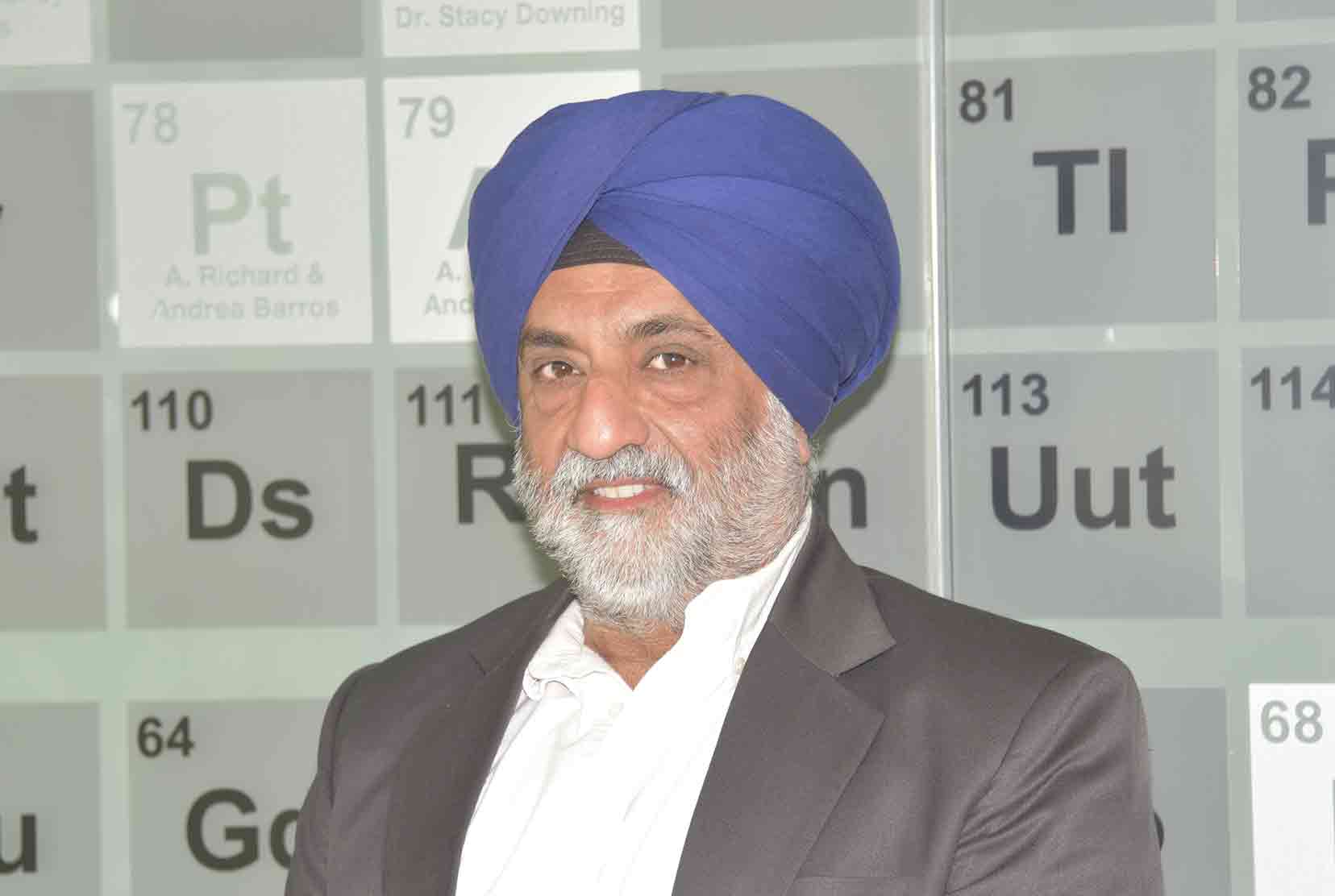 On Campus
$1M grant funds Certificate Program in Bio-imaging & Bio-Photonics
Thursday, May 27, 2021
A recently awarded $1 million grant from the National Science Foundation will increase the interdisciplinary research activity at Del State by bringing together researchers and Ph.D. students from the University's Neuroscience and Optics programs.
Dr. Harbinder Singh Dhillon, Professor of Biological Sciences, is the principal investigator of the grant; Dr. Hacene Boukari, Professor of Physics and Engineering, is the co-PI.

The three-year NSF-Research Excellence in Science and Technology grant will enable Del State to build on its existing facilities and imaging technology as well as the expertise of faculty researchers in biology and physics to offer a series of hands-on, project-based courses in bio-imaging, bio-photonics and image analysis.
The grant will fund fellowships for four Ph.D. students whose research combines biology and neuroscience with optical imaging and bio-photonic research techniques. The completion of the research projects and the course will lead to the awarding of a Graduate Certificate in Bio-Imaging and Bio-Photonics. Del State will be among the first in the nation to offer that validation.
The collaboration between optical scientists who understand the theory and methods of photon properties and optics, and biologists who utilize bio-imaging applications to study living systems is the next novel frontier of bio-medical research.
The grant will enable the University to strengthen in data science as well as imaging and spectral analysis.