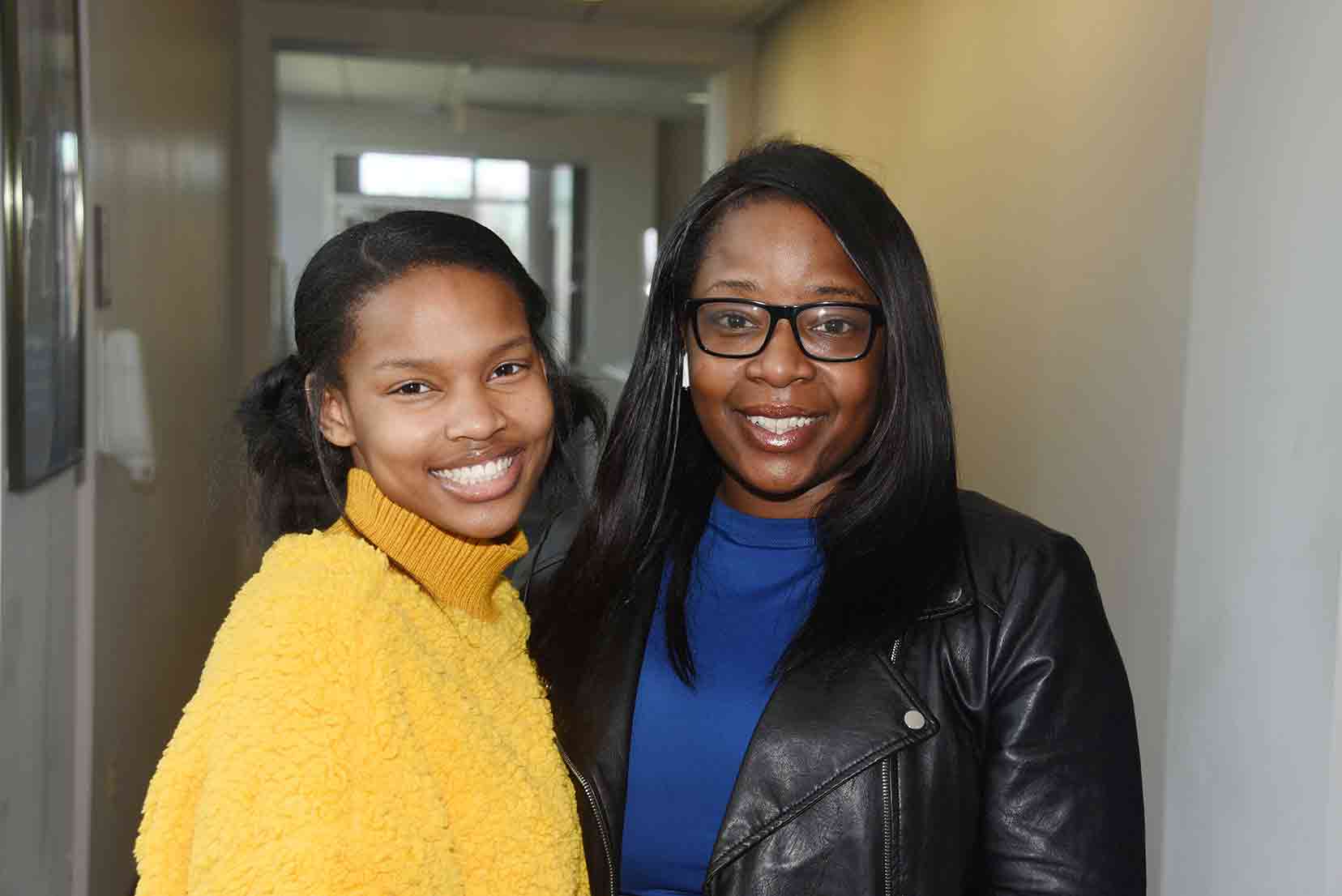 On Campus
Del State trio competes in a Sickle Cell Disease awareness competition
Friday, March 12, 2021
A trio of Delaware State University students are raising awareness concerning Sickle Cell Disease as part of a national competition.
Two graduate students, Lindsey Hyppolite and Joshua Patterson, and an undergraduate freshman, Nia Allen, are competing in the Hope for Sickle Cell Disease Challenge. The competition is being conducted by the National Heart Lung and Blood Institute of the National Institute of Health.
The Del State team's project for the competition is entitled "Sickle Cell Disease Redefined, in which they are using a variety of channels to educate people and get them to find out if they have the Sickle Cell trait.
Ms. Hyppolite, a Chemistry Ph.D. candidate from Newark, N.J., said the team has created a mobile app that focuses on the disease.
"Our goal is to raise the awareness, erase the stigma, teach others how to know their status so that they can have effective family planning, Ms. Hyppolite said. "We are doing a community outreach, in which we talk about symptoms of the disease, share information about community support groups, and also share, testimonials from other with the disease."
She added that of all the ethnic group, African Americans have the highest occurrence of Sickle Cell Disease – 289 out of every 100,000 in that group.
"Erasing the stigma means to educate the community and get them to learn if they carry the trait," Ms. Hyppolite said. "Some people carry the trait and they don't know it." She added that people can find out through having a clinic administer a blood test.
Sickle Cell Disease is a group of inherited red blood cell disorders. Healthy red blood cells are round and they move through small blood vessels to carry oxygen to all parts of the body. In Sickle Cell Disease, the red blood cells become hard and sticky, and look C-shape (hence the sickle reference).
Sickle Cells can die early, which causes a constant shortage of red blood cells. When Sickle Cells travel through the small blood vessels, they can get stuck and block the blood flow. This causes severe pain and other serious problems such as infection, acute chest syndrome, and stroke.
To help raise awareness, the Del State team will hold a virtual event via Zoom called "Love Redefined" from 5-7 p.m. Tuesday, March 16.
"It will be like the Newlywed Game, Dating Game and Match Making Game," said Ms. Allen, a chemistry major from Middletown. "People will have fun with each other, and it will serve as a way to start the conversation about Sickle Cell."
The Zoom log-in credential are – Meeting ID: 930 2007 8939; Passcode Jq3cd5.
Getting people to know if they are carrying the trait is important for generations to come, Ms. Hyppolite said.
We are advocating that people get themselves checked out," Ms. Hyppolite said. "If two people who are a couple have the trait and try to start a family, they could pass it on to their children."
In addition to participating in the event, those who are interested in learning more about Sickle Cell Disease can connect with the team on the following social media platforms:
Instagram: scd.redefine
Faeebook: scd redefine
Twitter: scd_redefine
TikTok: scd redefine