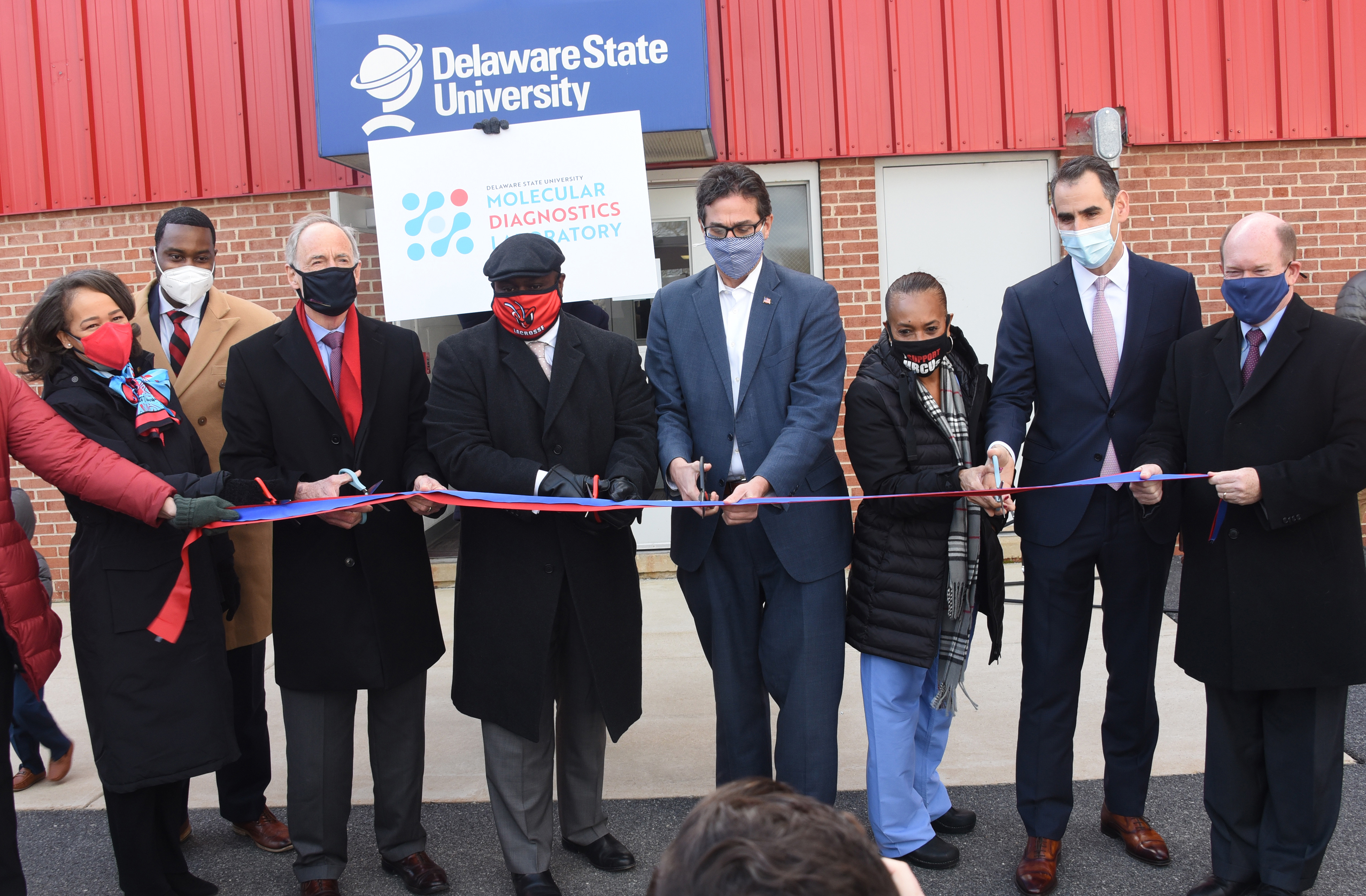 On Campus
University's Molecular Diagnostic Laboratory launched
Friday, January 22, 2021
In partnership with New Castle County, Delaware State University has launched its Molecular Diagnostic Laboratory at its Wilmington location on Kirkwood Highway.
Over the next month, the Diagnostic Laboratory will enable the University to eliminate sending its COVID-19 test samples to an analysis facility in California, thereby saving time and money.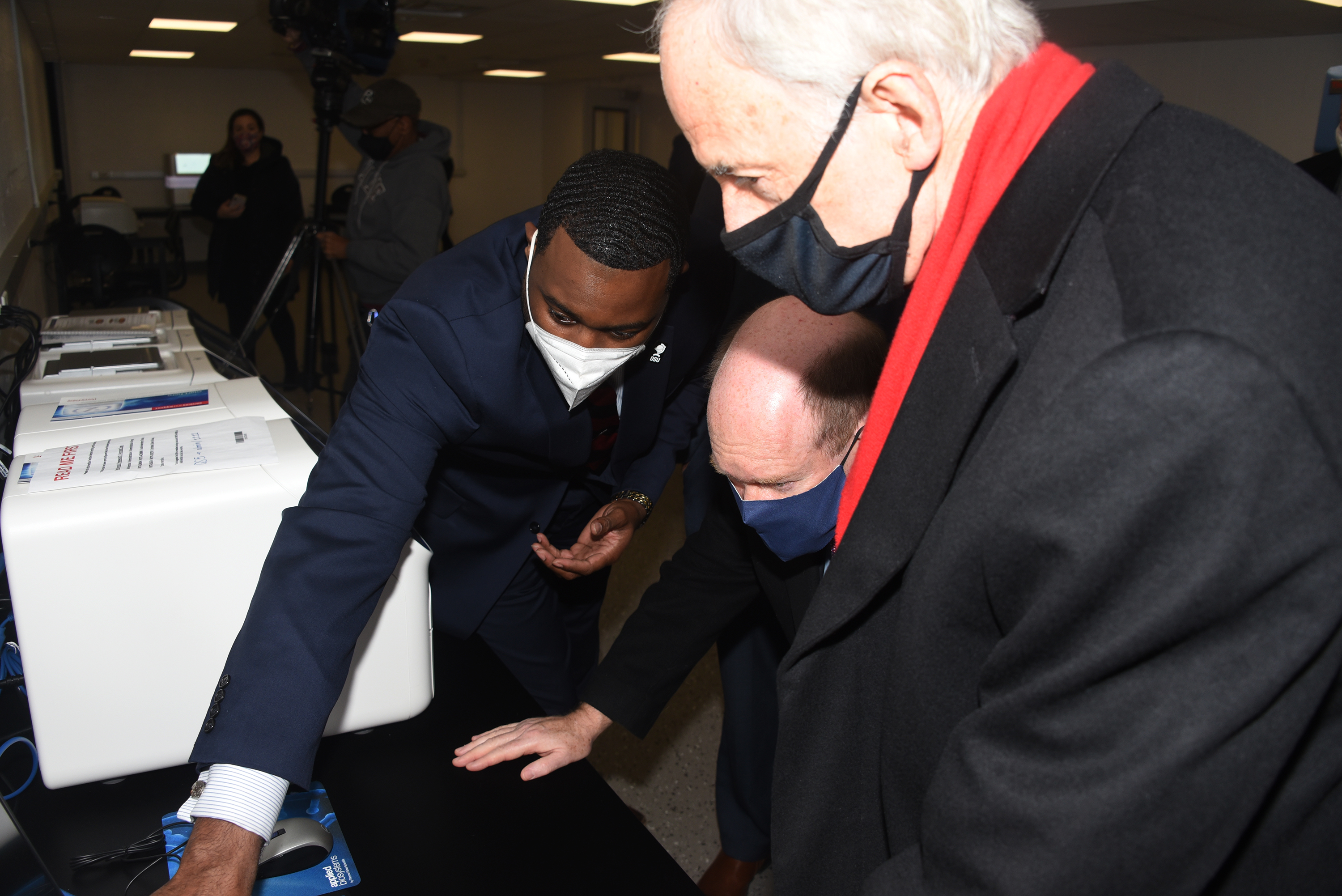 New Castle County officials and the University held a Jan. 29 ribbon cutting ceremony for the Diagnostic Laboratory. University President Tony Allen and NCCo Executive Matt Meyers were joined by the entire Delaware Congressional Delegation – U.S. Senators Tom Carper and Chris Coons and U.S. Rep. Lisa Blunt Rochester – as well as Dr. Neil Hockstein, Testing for America official.
"We work every day to increase COVID-19 testing capacity, to process tests more efficiently, to get a better deal for taxpayers and to enhance the capabilities of local universities," said Mr. Meyer. "We formed this partnership to address all four of those goals. This will be an important lab for public health and scientific innovation for both residents of the County and the DSU family."
"This project was conceived out of the necessity for faster and more affordable testing. Being locally-based cuts days off the time that it currently takes to ship samples to other labs across the country," said Dr. Allen. "We are also using a simpler testing protocol that cuts down on costs. This partnership truly represents a win/win for the County and DSU while bringing much-needed jobs to the region."  
All of the Congressional Delegation lawmakers expressed pride in the partnership that has made the Diagnostic Laboratory a reality.
"When Delaware's Congressional Delegation voted for the CARES Act to provide funding to our states and communities, we knew it would take collaborative, creative partnerships like this one between New Castle County and Delaware State University to make these taxpayer dollars stretch further," said Sen. Tom Carper. "Through this lab, we can increase testing capacity at a lower cost while providing good-paying jobs. That's a win-win!"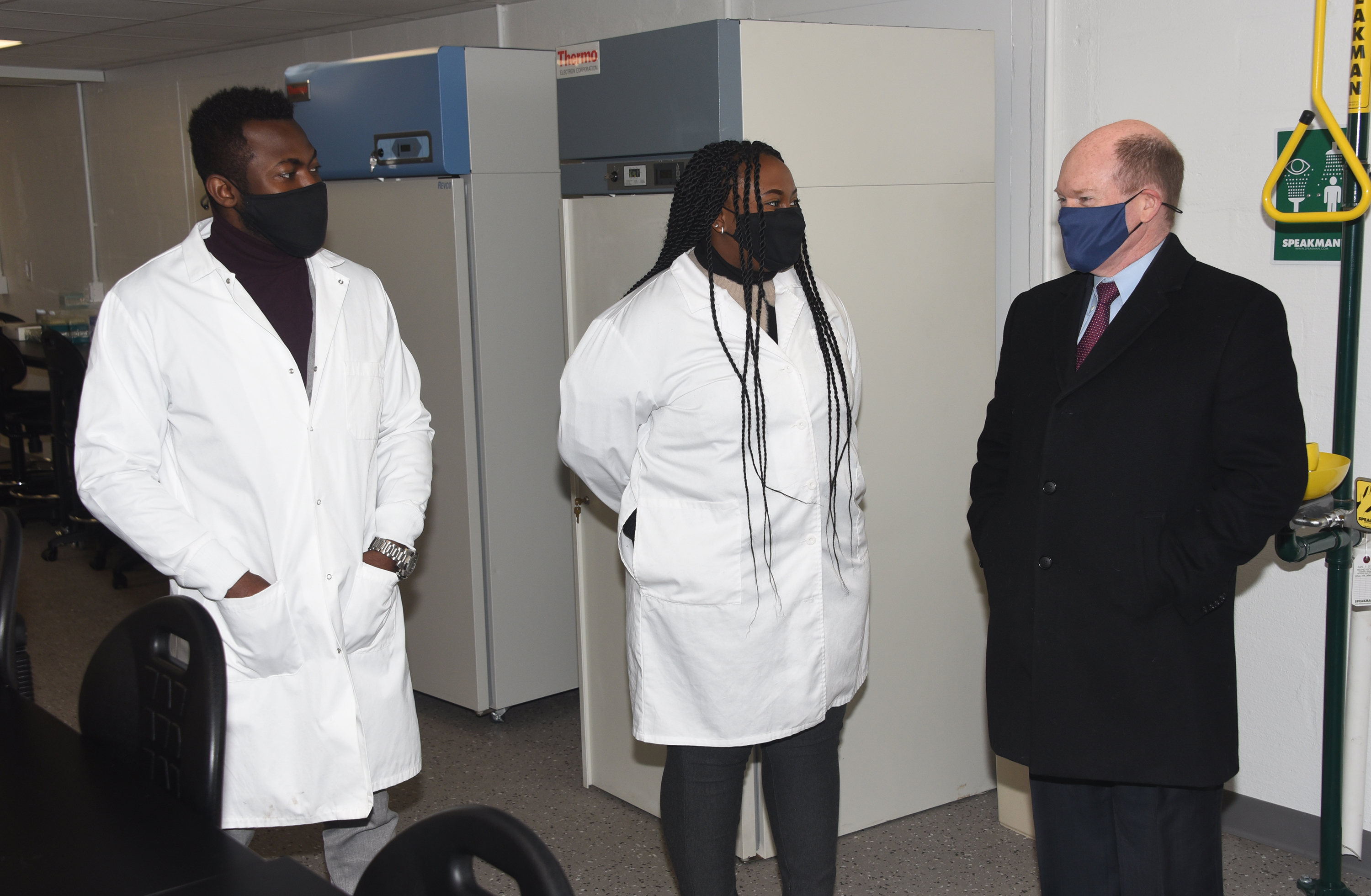 "While we work to vaccinate more Delawareans, we must remain focused on measures like widespread testing and mask-wearing to stop further spread of COVID-19," Sen. Coons said. "This federally-funded genomics lab, made possible through the CARES Act, will help expand affordable, efficient, and reliable testing here in Delaware. Having local lab space at DSU in New Castle County will improve both the cost of testing and turnaround time for results, which will help us get back to normal."
"When our Congressional delegation went to work to secure funds for COVID relief, one of our top priorities was ensuring that state and local governments had the flexibility they needed to put those funds to their best use," said Congresswoman Rochester. "That's because we knew we had local leaders at home like County Executive Matt Meyer and Delaware State University President, Dr. Tony Allen. This partnership represents an exciting opportunity to expedite testing, ensure a safe learning environment for DSU students, and create good-paying jobs. I want to thank all of the project's partners for their work and look forward to seeing the impact this lab has on our community." 
The University's facility will also change the testing of students, faculty and staff from the nasal swab test to an equally accurate saliva test.
"We found that people were uncomfortable with the nasal swabs," said Dr. Derrick Scott, Associate Professor of Biological Sciences and Executive Director of the Diagnostic Laboratory. "It is also easier and cheaper for the University and the lab because it eliminates a RNA extraction step, which is expensive and time consuming."
Dr. Scott said that the Diagnostic Laboratory began earlier this month with a pilot phase by analyzing the saliva tests from members of a few Hornet athletic teams. From that group – which totaled about 200 tests a week – the analysis work has gone smoothly, he said, and even better news, to date there have been no COVID-19 positive results.
The Diagnostic Laboratory will soon expand its work to include all of the University's student-athletes and coaches; and sometime in February, the facility will begin processing samples from the entire population of students and faculty who are on campus regularly.
By the spring, it is expected that the Diagnostic Laboratory will begin analyzing tests from New Castle County residents.
"New Castle benefits from this because they are using outside sources and are paying a premium to get their test done for their constituents," Dr. Scott said. "They were looking for a quicker and more accurate testing and the University was looking for a way to support their population, making it a win-win situation for New Castle County and Delaware State University."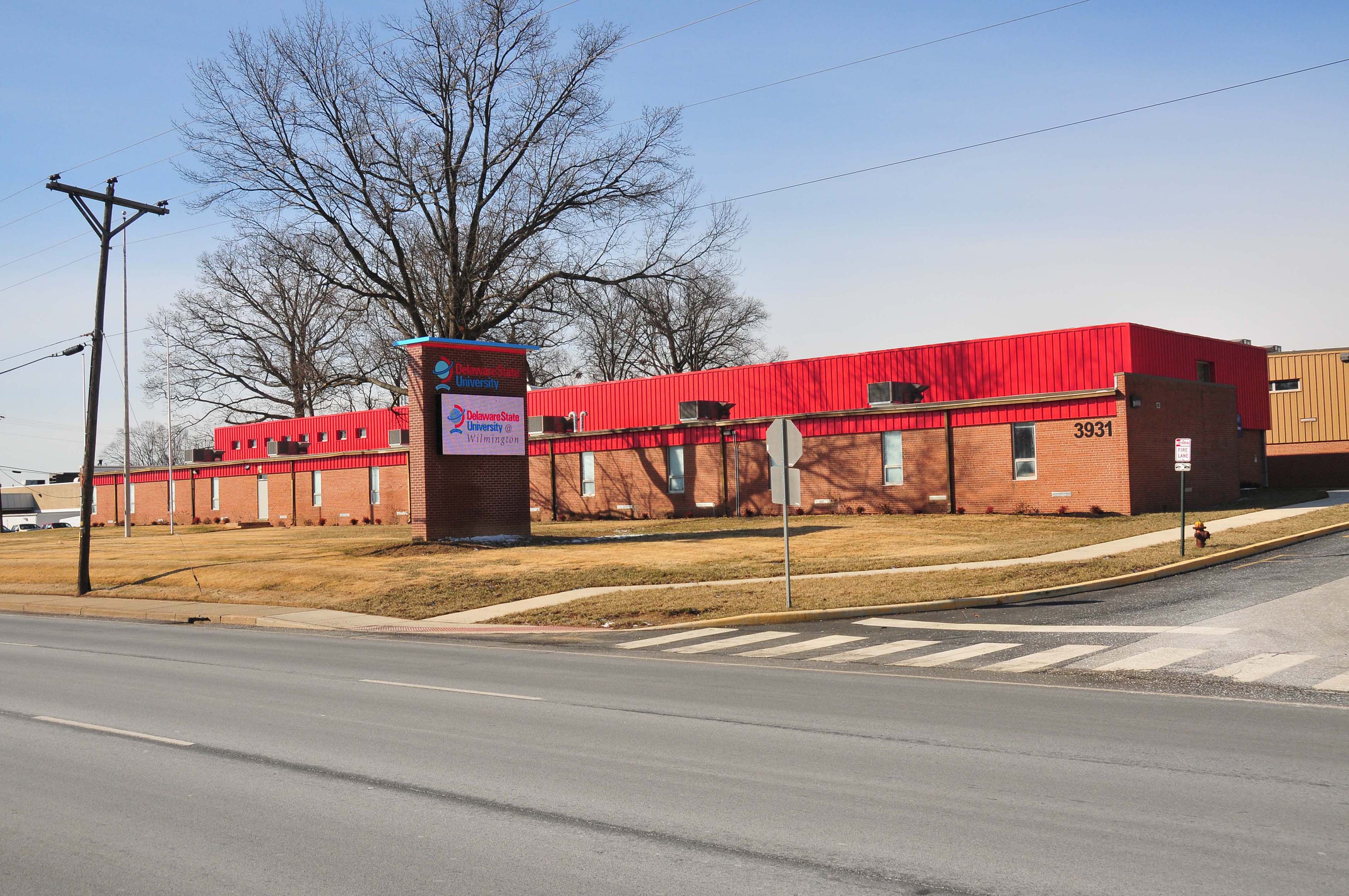 The funding for the Diagnostic Laboratory came from $5.5 million invested by New Castle County from the federal Care Act it received. NCCo announced the partnership with Del State in November.
The University's Wilmington location on Kirkwood Highway is a former U.S. Army Reserve building that the federal government awarded to Del State in 2013. The DSU Wilmington location currently offers master degree programs in Business Administration, Public Administration, Social Work and Sport Administration.
Even with its academic activities, a significant portion of the 49,000 sq. foot building was open for other uses. That space availability provided the opportunity to establish the Diagnostic Laboratory within that structure.
Dr. Michelle Fisher, Director of University Health Services, said in addition to providing a more affordable testing system, the establishment of the Diagnostic Laboratory enables results within 24 hours – making possible quicker identification of individuals who test positive, which in turn will lead to more immediate contact tracing.
"I am excited that Delaware State University is able to provide such testing services," Dr. Fisher said.