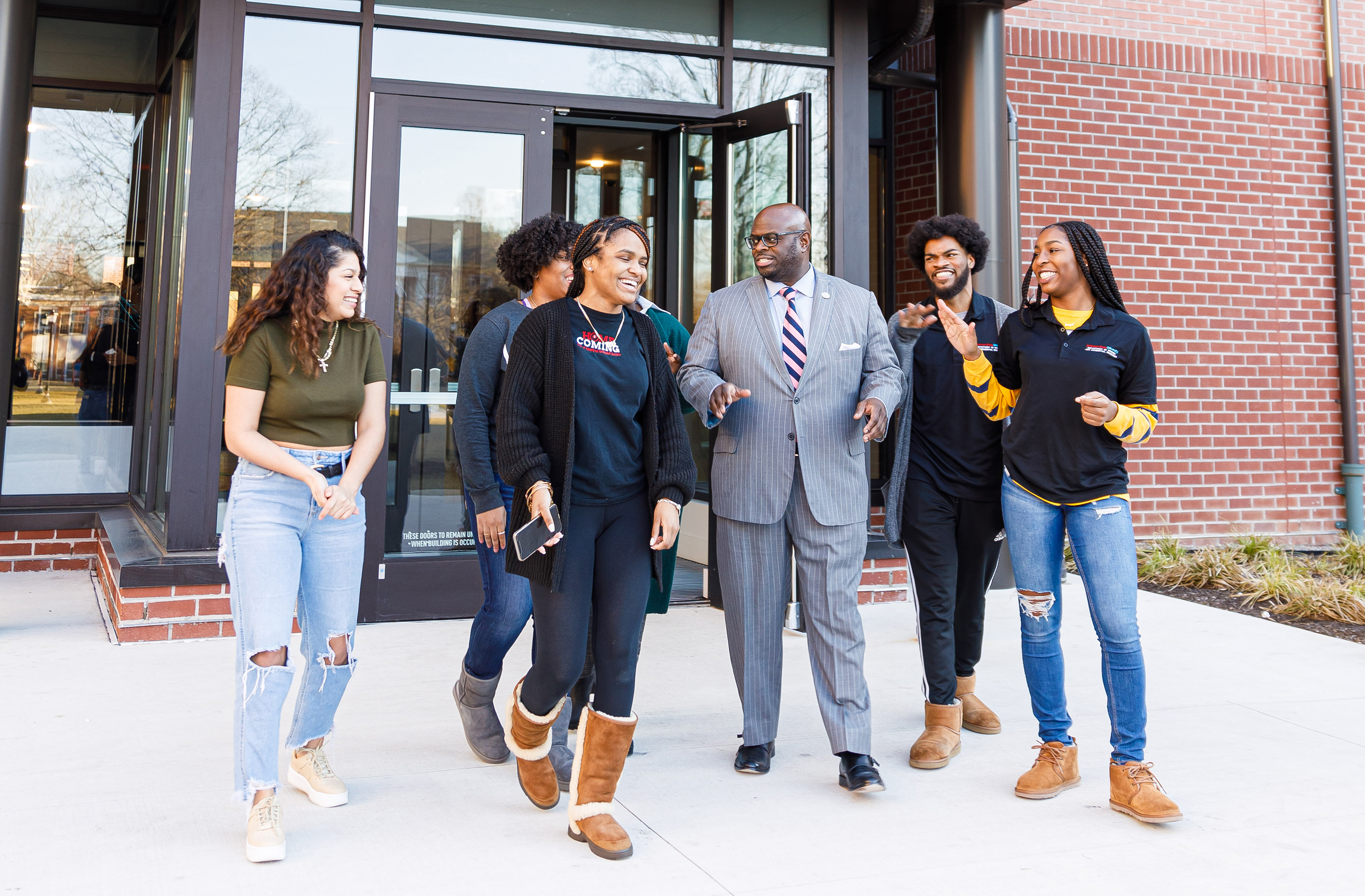 On Campus, Grants and Donations
Del State receives historic $20MM donation from MacKenzie Scott
Tuesday, December 15, 2020
Philanthropist MacKenzie Scott, who has already become one of the most significant benefactors for racial equity causes, announced today that her second cycle of charitable donations has been completed, bringing her 2020 total of giving to an unprecedented $4.158 billion to 384 nonprofit and charitable organizations, including a $20 million gift to Delaware State University. The gift marks the largest single gift ever received by Delaware State University.
Ms. Scott, recently listed by Forbes as one of the world's "most powerful women," noted in her statement that in selecting the recipient organizations, she and her advisors "took a data-driven approach to identifying organizations with strong leadership teams and results, with special attention to those operating in communities facing high projected food insecurity, high measures of racial inequity, high local poverty rates, and low access to philanthropic capital."
Today's recipients, culled from an initial list of 6,490 organizations, included 15 other Historically Black Colleges and Universities besides Delaware State University, and, locally, the YMCA of Delaware.
Delaware State University President Tony Allen responded to the announcement, saying, "Ms. Scott's gift is not only a reflection of her enormous generosity, but also a clear commitment to a more equitable and just society – one that wholly recognizes that in our country's history we have sometimes stumbled, but focuses nonetheless on the American tradition of cooperative uplift.  The award is a force multiplier for some of the nation's most important institutions and the great many students they have propelled forward to change the world."  
Allen indicated that the $20 MM is an unrestricted gift, which will be used for specific strategic investments to grow the University, extend its intellectual capital to help solve some of the global community's most pressing problems, and enhance sustainability for generations to come.  Most notably he highlighted:
The recently developed Global Institute for Equity, Inclusion, and Civil Rights, an institute designed to build the capacity toward an inclusive economy;
The ongoing acquisition of Wesley College and the creation of an integrated College of Health and Behavioral Sciences focused on preparing the next generation of health care professionals and practitioners;
A healthy investment into the University's endowment which will open up additional scholarship opportunities for students while simultaneously increasing the institution's financial resiliency in the face of future challenges like the COVID-19 pandemic.
Board of Trustees Chairwoman Dr. Devona Williams reflected on the significance of Ms. Scott's gift, saying, "It is a truly transformational gift that will provide the resources to enable our fine University to continue to grow, flourish and meet its very important mission of providing the highest quality education to the most diverse student body in the nation who will become our future leaders. We are both honored and humbled to receive it."
The grant wraps up an historic fundraising year for the University.  Amid millions of dollars in financial loss as a result of COVID-19, the institution raised more than $32 MM from a variety of notable corporations, foundations and alumni.  Those awards have included gifts from Bank of America, Laffey-McHugh Foundation, Barclays, Testing for America, JPMorgan Chase, Delmarva Power/Exelon, and many others. 
In announcing JPMorgan Chase's recent $1 MM gift, Market President Tom Horne emphasized the reason that more partners than ever are being attracted to the University: "For us, the right partners are those with great vision, a shared commitment to access and excellence, and a desire to create more opportunities for their clients and customers. Delaware State University has proven to be a noteworthy institution in all three areas. And we are proud to be standing with them."