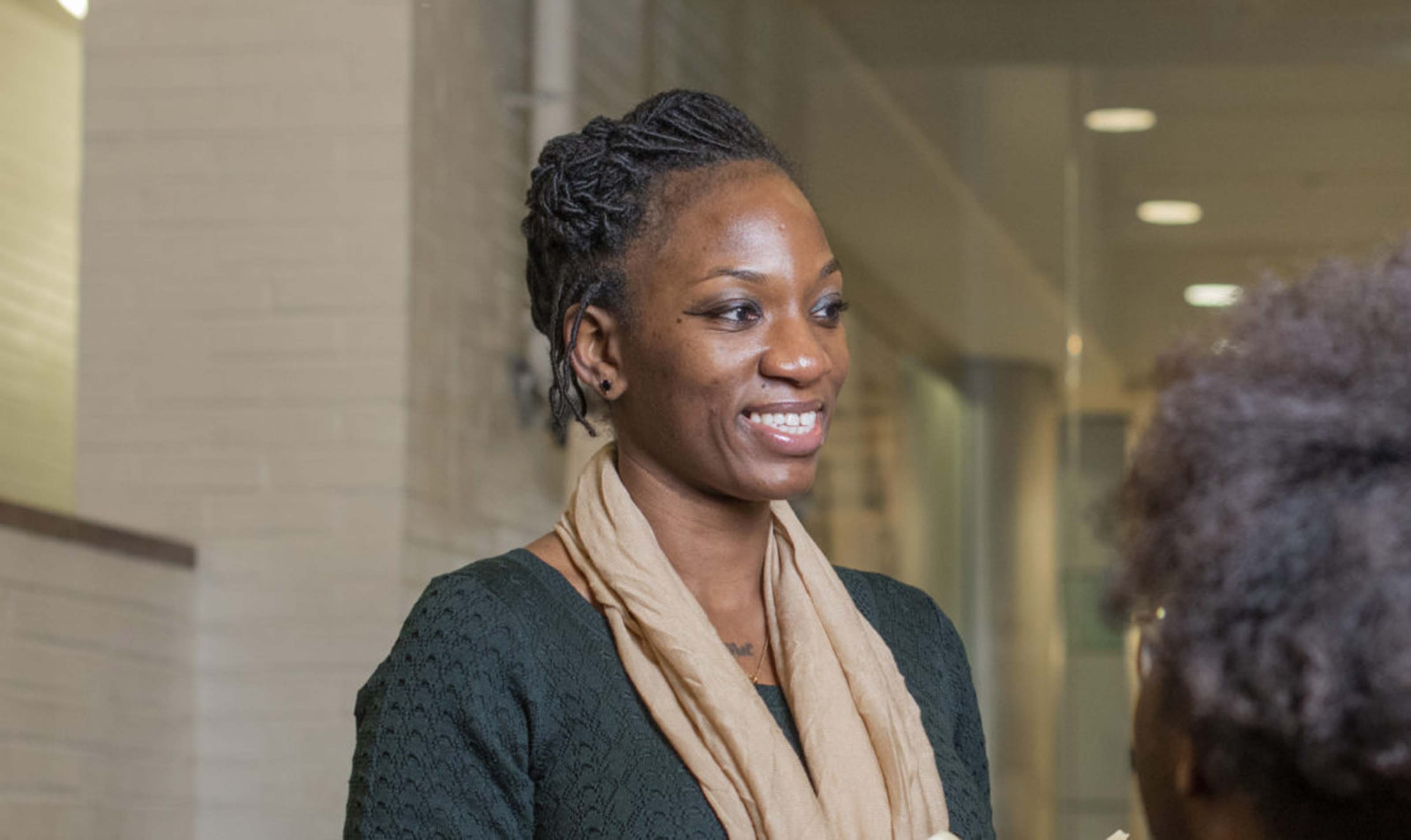 On Campus
Two DSU alumnae elected to the Delaware General Assembly
Wednesday, November 11, 2020
In an Nov. 3 election that saw the historic elevation of Kamala Harris as the first woman of color to become a Vice President-elect, two Delaware State University alumnae – Marie Pinkney and Sherae'a "Rae" Moore – have also made their mark in Delaware politics by winning seats in the Delaware General Assembly.
Marie Pinkney – who followed her 2013 BSW at Norfolk State University by earning a 2014 Master of Social Work Degree at Del State – defeated Republican candidate Alexander Homich by garnering 76% to win the State Senate District 15 seat. To become the Democratic candidate, she prevailed in the primary in September by upsetting the four-decade incumbent, Senate President Pro Tempore David McBride, by four percentage points (52%).  
"We didn't focus on beating Sen. McBride as much as we focused on reaching the constituents of the district and connecting with them," she said. "We did a lot of grassroots campaigning."
The Senator-elect has worked as a family therapist with a focus on mental health and substance abuse problems among adolescents. She currently works as a social worker specializing in trauma at ChristianaCare Hospital in Northern Delaware.
In addition, Ms. Pinkney previously served as a foster parent to a teen mother and her young son for many years. She is an active member of the ChristianaCare PRIDE employee resource group that provides support and community for employees who identify as LGTBQIA+.
She has dedicated her career to advocating alongside families battling against the marginalization that weighs heavily on their ability to receive quality health care, access to resources, educational support, and even legislation that is inclusive and supportive of them. Marie remains focused on advocating against a failing system that continues to fail those it is supposed to protect.
The Senator-elect said that upon assuming her elected office, she wants to focus on health care and environmental issues.
"I would like work toward the creation of a Medicaid option for those without insurance to give them an affordable rate for coverage," Ms. Pinkney said. "There is a lot to be done in environmental issues as well, because black and brown communities and low-income communities are typically the ones to suffer the most from environmental justice issues. We want to bring equity to that."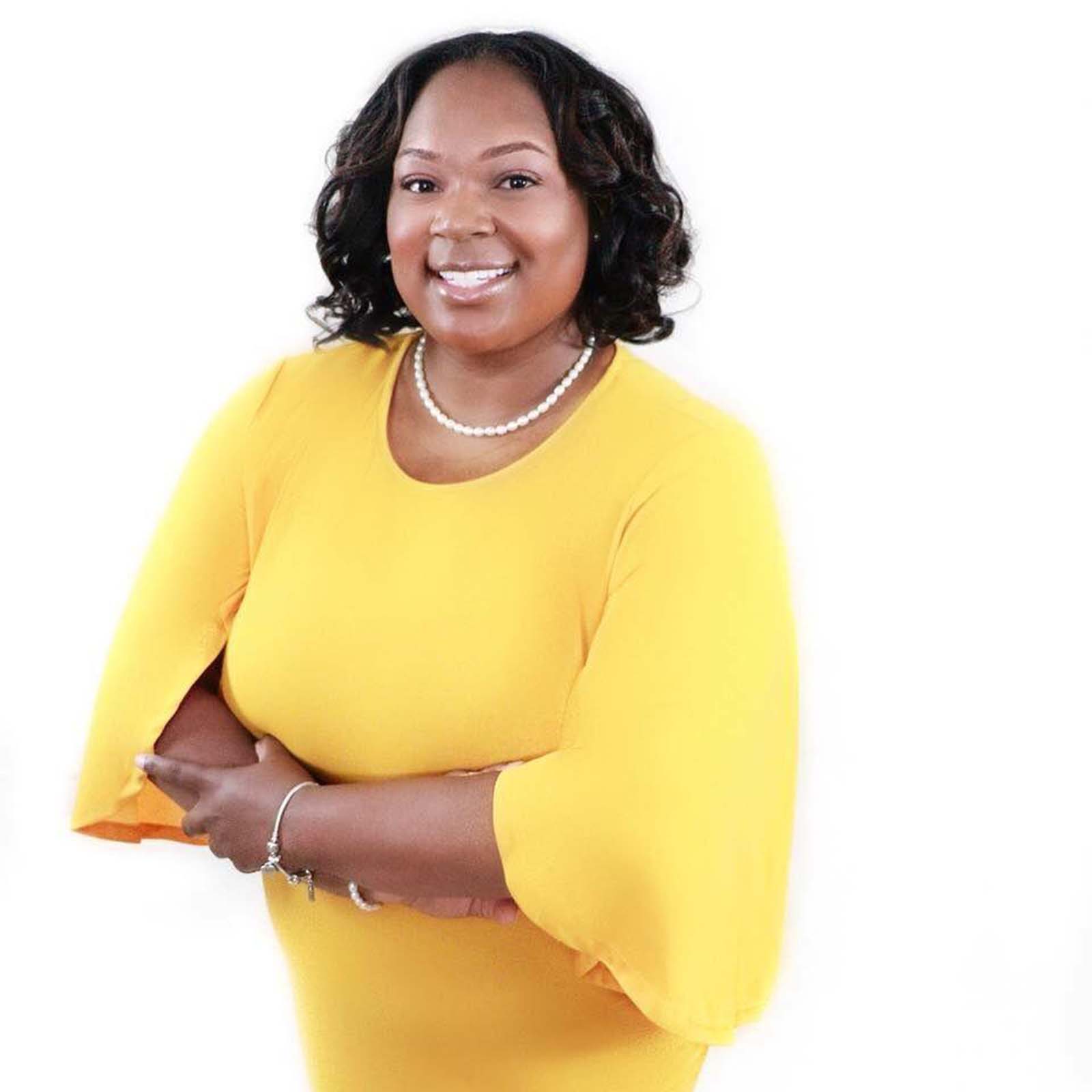 Sharae'a "Rae" Moore – who earned a 2012 Bachelor of Arts Degree in English at Del State – defeated Republican candidate Daniel Zitofsky by taking 57% of the vote to fill the State Representative District 8 seat vacated by the retirement of Rep. Quinn Johnson.
The Representative-elect has made history by becoming the first African American woman elected to the General Assembly south of the C&D Canal. To reach that November election possibility, she first had to be victorious in the Democratic Primary, in which she won 42% of the vote to defeat Matthew Powell and Yvette Santiago.
While she expressed amazement to be an African American first, Ms. Moore said she ran for the seat because she cares about the issues. "I know how to advocate on behalf of everybody, no matter what they look like or where they come from," Ms. Moore said in the Middletown Transcript. "It just so happens I am a Black female."
Ms. Moore successfully ran on a platform that focused on education, improved access to health care and the environment. She said that education would be her number one priority, especially in the areas of working to establish universal preschool for all children and advocating for the renovation of Louis L. Redding Middle School in Middletown.
As a former teacher at Bayard Elementary School in Wilmington, Ms. Moore said she saw first-hand the unintentional consequences legislation would cause for students, so she wants to make education equity a top priority. 
"When I talk about equity, I mean meeting every student where they are," she said in the Middletown Transcript. "Some students have a better foundation than others and I just want to create a system where we are meeting every student where they are so they can have the ability to dream without limiting their potential."
Ms. Moore will join another Del State alumna in the Delaware House of Representatives – Rep. Stephanie Bolden (Class of 1969), who has served in the House since 2011.