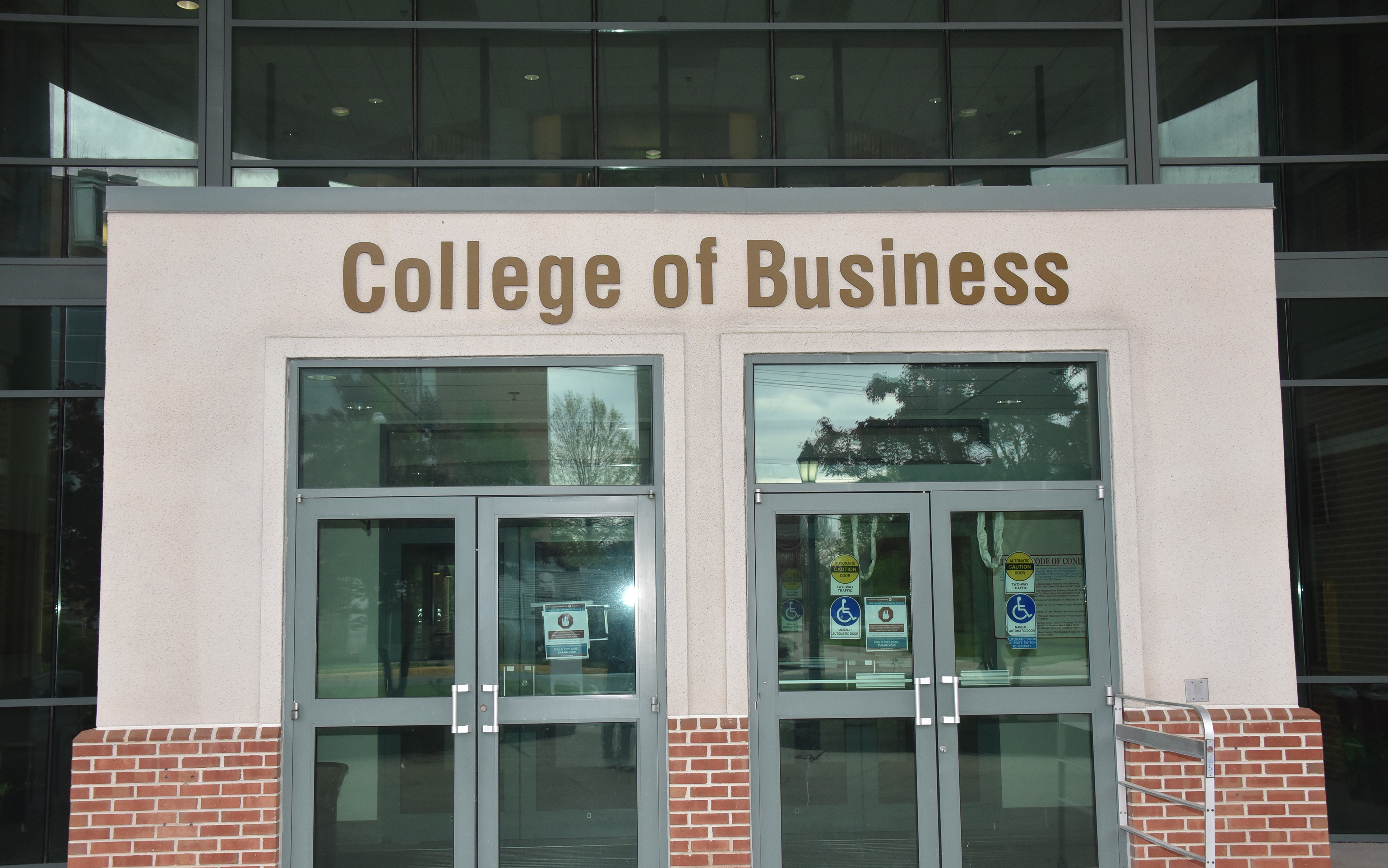 On Campus
University's COB awarded $900,000 grant for Black Male Initiative
Monday, October 26, 2020
Delaware State University is taking a significant step forward to address the crises of academic achievement and success facing young African American men through the financial support of a major nonprofit organization, Executive Leadership Council (ELC).
The ELC is an independent nonprofit organization founded in 1986 to open the channels of opportunity for the development of Black executives. ELC has awarded Delaware State University's College of Business a four-year, $900,000 grant to develop and execute a Black Male Initiative to engage, connect and lead such young men to academic and professional success.
The grant is a part of an ELC initiative that directs philanthropic efforts to support goals to improve the college grade point average and graduation rates of black male students, as well as improve faculty, staff and student relationships within the campus environment. The initiative strives to redirect these young men toward top-level executive opportunities.
The ELC is a nonprofit organization comprised of more than 800 current and former African American CEOs, senior executives and board directors at Fortune 1000 and Global 500 companies, as well as entrepreneurs at top-tier firms. The membership is committed to increasing the number of global Black executives in C-Suites, corporate boards and global enterprises. The work of the organization is to build an exclusive business leadership pipeline that empowers global Black Business leaders to make impactful contributions to the marketplace and the global communities they serve.
Delaware State University President Tony Allen said the grant is a game-changer and further comments, "The ELC is the preeminent council of black professionals at the top of their fields in the world's most iconic companies. Their commitment to inclusive talent pipeline development is unmatched for C-Suite executives," Dr. Allen said. "Our participating students will be forever changed because of this award, our world-class College of Business, and ELC's leadership."     
Dr. Michael Casson, Dean of the College of Business, said the program is designed to achieve black male academic and professional success. "This unprecedented partnership will enable the College of Business to uniquely focus on the success of our black males through innovative curricular and co-curricular activities as well as provide critical scholarship dollars to ensure their successful graduation and career placement."  
Specifically, the objectives of the COB Black Male Initiative are:
To foster a successful transition to college for participants;
To educate Black males through a structured program designed to support their student experience through academic and social support, access to campus resources, and professional development;
To implement strategies to enhance the retention, progression, and graduation of Black males in the College of Business; and
To promote involvement in leadership, both on and off campus.
Dr. Saundra DeLauder, University Provost and Vice President of Academic Affairs, said Del State is excited to receive funding from the Executive Leadership Council, which strives, among other activities, to support projects that achieve meaningful outcomes and measurable impacts that improve educational outcomes of black students and prepare the next generation of leaders.
"This is a wonderful endorsement of the impactful work undertaken by the College's faculty and staff under the leadership of Dean Casson," Dr. DeLauder said. "The funding received will support the College's mission focused on providing a student-centered learning environment to develop successful business professionals with a global perspective and thus will expand opportunities for all students."   
The work of this initiative advances the University's strategic priorities to recruit, retain and graduate a higher percentage of black males within Del State's culturally rich learning environment.