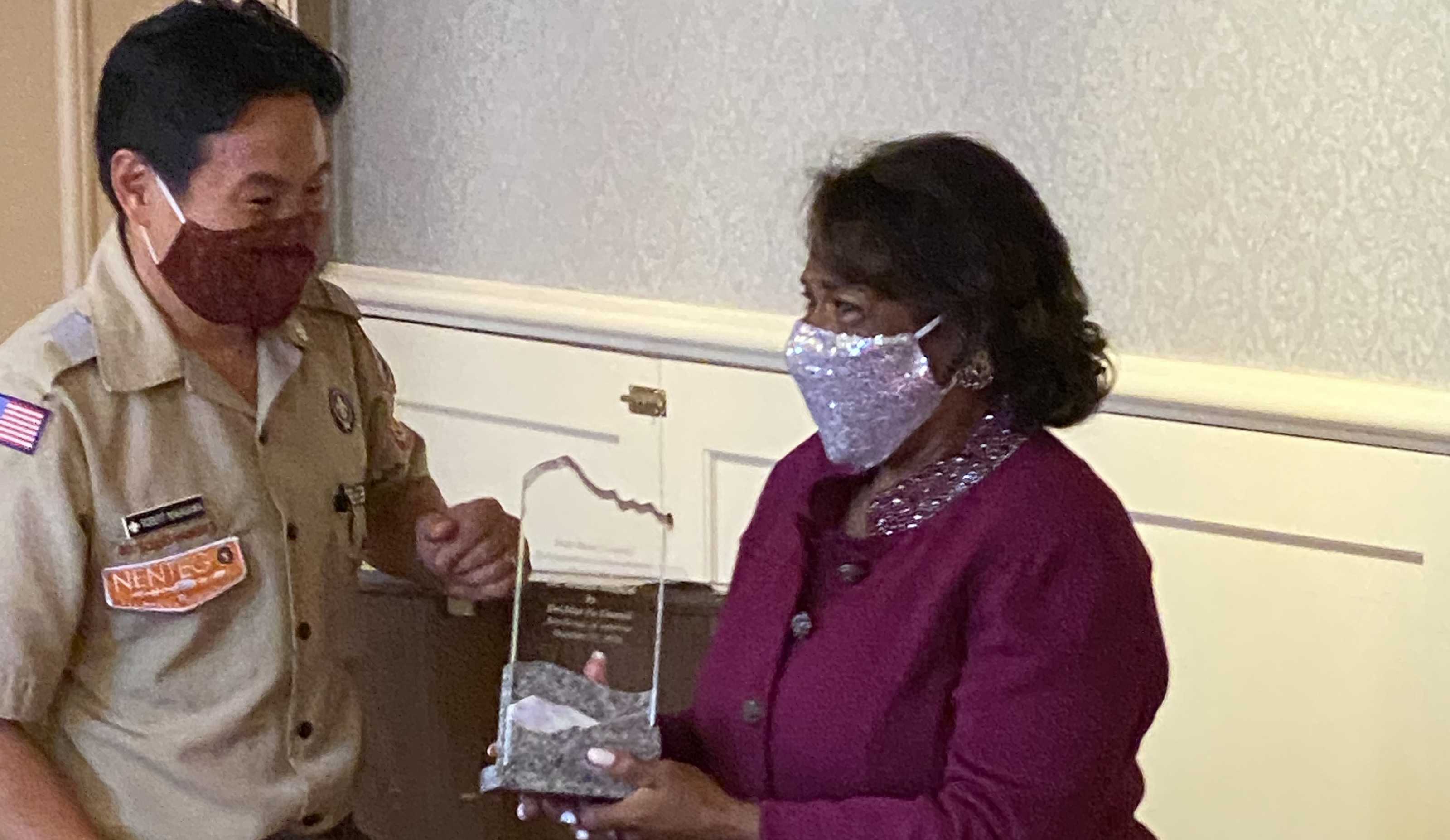 On Campus
Dr. Mishoe receives Boy Scouts' Distinguished Citizen Award
Thursday, October 29, 2020
In recognition of her career in education and the leadership she provided Delaware State University during her tenure as president, the Del-Mar-Va Council of Boy Scouts of America has honored Dr. Wilma Mishoe with its 2020 Distinguished Citizen Award.
The organization presented her the award during an Oct. 27 ceremony held at the Schwartz Center for the Arts in Dover.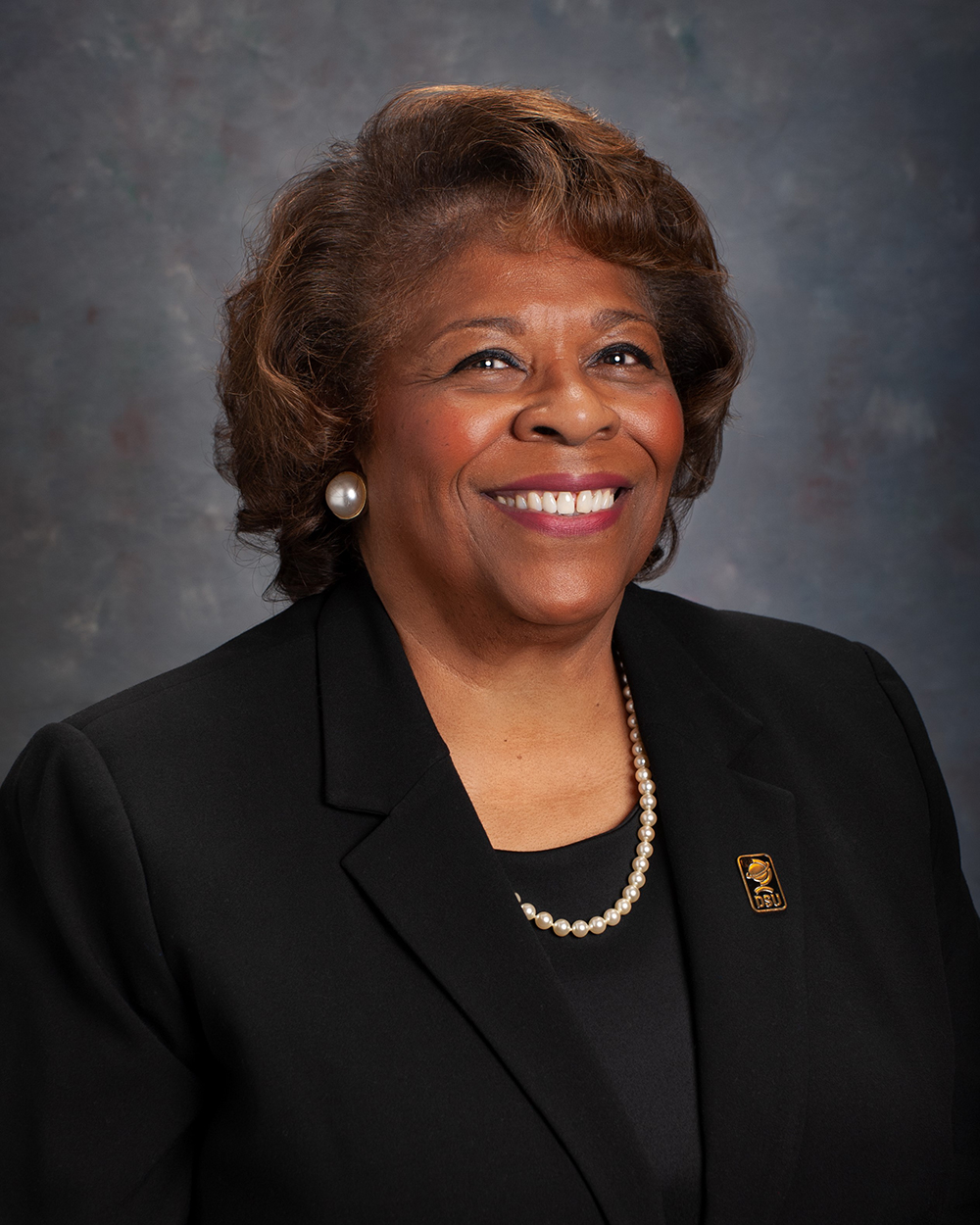 The award recognized Dr. Mishoe's 40 years in higher education, which included her years as an executive administrator at then-Wilmington College and Delaware Technical and Community College, as an acting president of Wilberforce University in Ohio and finally as the 11th president of Delaware State University. She also served on Wilberforce's Board of Trustees and currently is serving her first six-year term on the same governing body for Del State – which began in 2015 but interrupted in 2018 by her ascension to the University presidency.
Under her leadership at Del State, the University surpassed a school-record 5,000 students, acquired a new fleet of airplanes for its Aviation Program, and launched a Digital Learning Initiative – which was critically important in preparing the University's transformation into a virtual education delivery system made necessary by the outbreak of the COVID-19 pandemic this year.
Dr. Mishoe is the daughter of Dr. Luna I. Mishoe, president of then-Delaware State College from 1960-1987. She became the first woman to become the chairperson of the University's Board of Trustees and the first female president in the 129-year history of Delaware State University.
She is the second Del State president to receive the Distinguished Citizens Award. The late Dr. Williams B. DeLauder – president of Del State from 1987-2003 – was honored with the award in 1996.
Dr. Mishoe joins a distinguished list of honorees who have received the award since it was established in 1985 – including Vice President Joe Biden, the late Sen. William Roth, the late Gov. Elbert N. Carvel, the late U.S. Sen. J. Allen Frear Jr., former Del State Board of Trustees chairman Walton H. Simpson, and many others.