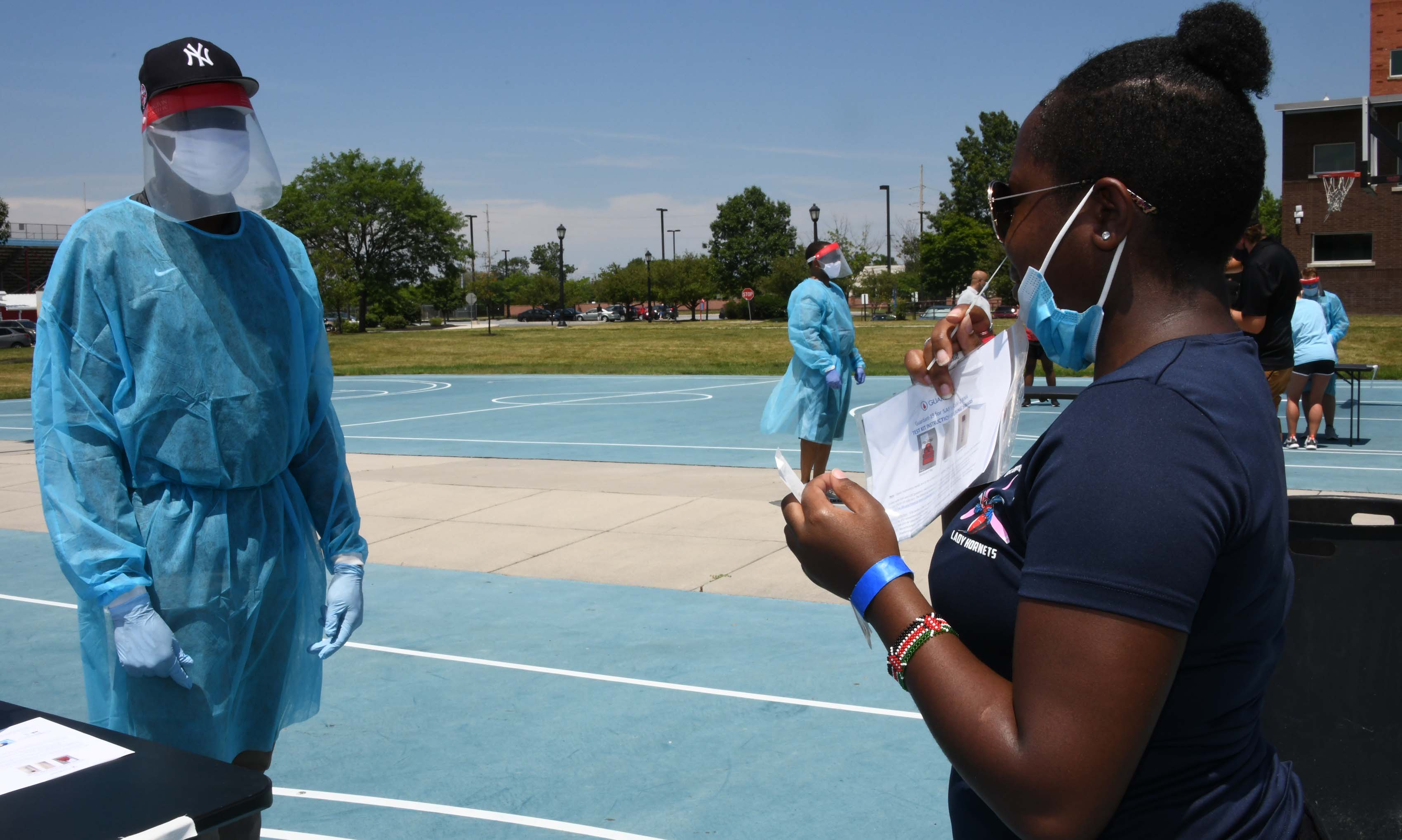 On Campus
University and TFA COVID test Aviation majors
Thursday, July 9, 2020
Amid the heat of a hot summer day, COVID-19 testing took place for the first time for the DSU community on July 8.
Conducted on the basketball courts outside of the Wellness and Recreation Center under the guidance of Testing for America (TFA), about 40 tests were administered – largely to Aviation students who have resumed their flight training activities at the Delaware Air Park.
Students were tested by placing a swab in their nose and circulating it along the nostril wall for 20 seconds.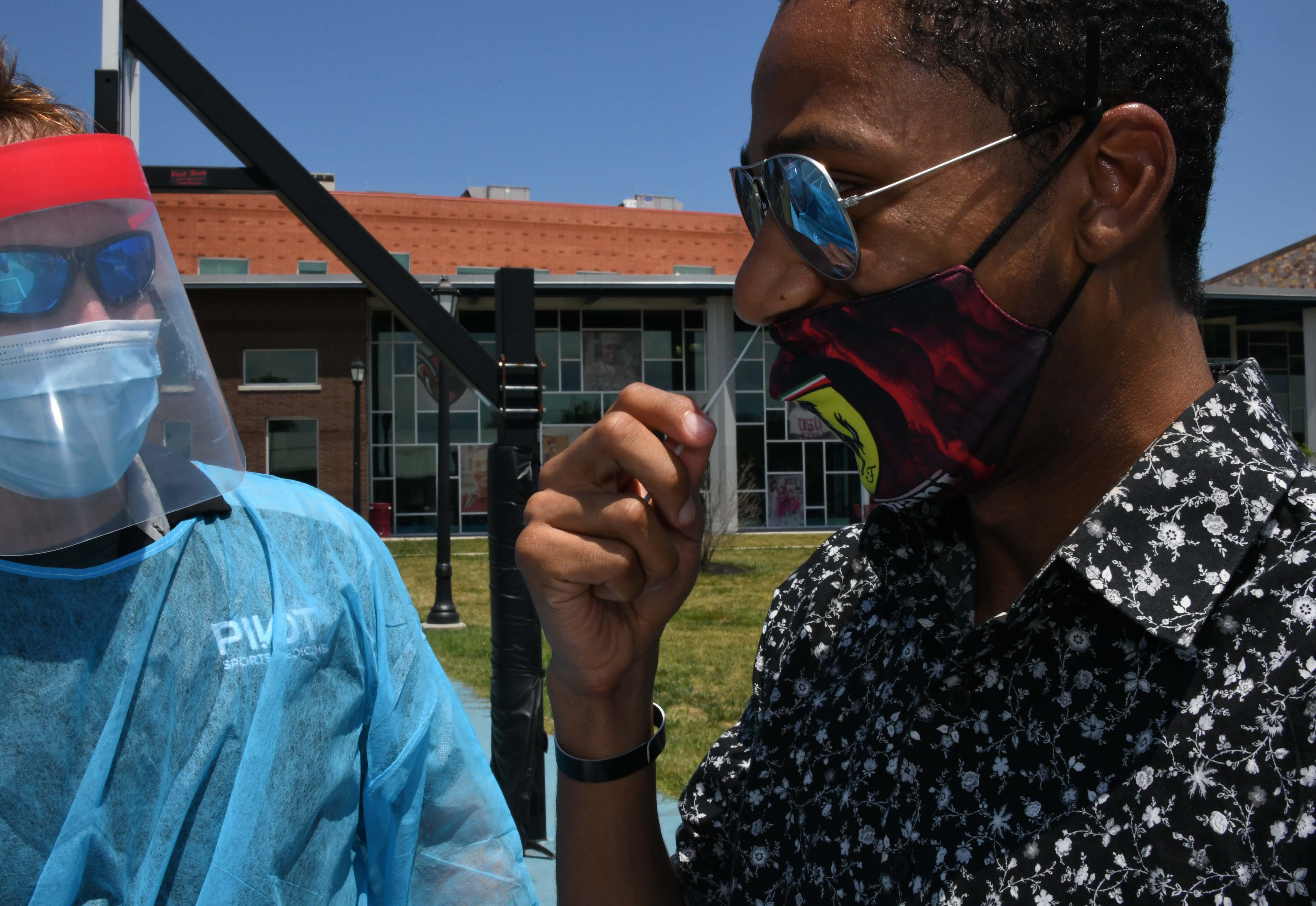 Assisting in the testing were volunteers from different departments on campus. "We had a good number of people that came out to help," said Roger Pfister, the University's head athletics trainer.
Dr. Neil Hockstein, a surgeon from Christiana Medical Center and a member of the TFA Advisory Committee, Dr. Michelle Fisher, Assistant Vice President for Student Affairs and Director of the University Health Services, and LaKresha Moultrie, Chief Risk Manager and General Counsel, oversaw the inaugural testing day.
The TFA will manage the COVID-19 testing program on campus as the University moves toward reopening and throughout the 2020 fall semester. The University's partnership with TFA will result in as many as 7,000 tests conducted weekly on campus once the semester begins.
"This is a pretty good thing for Del State," Mr. Pfister said. "We are fortunate to have TFA."
There will be other pre-fall semester testing days that will take place on upcoming dates to be announced.