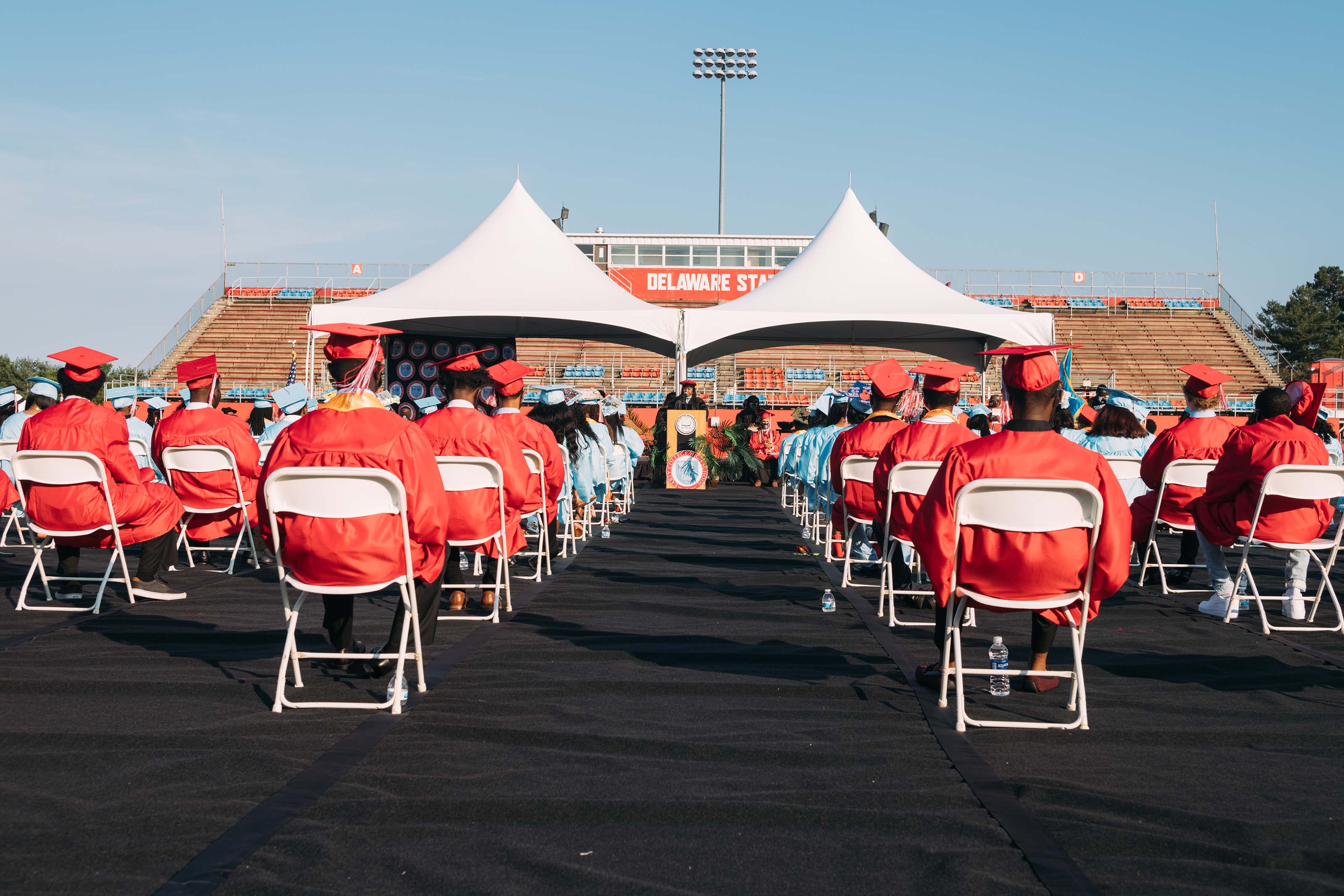 On Campus
ECHS Class of 2020 Graduation held
Friday, July 24, 2020
Delaware State University's Early College High School celebrated its third graduating class on July 21 at Alumni Stadium.
In a social distancing arrangement, graduates and participants sat on the stadium field in seats six feet apart from each other, while families and friends spread out in the visitor's stand to witness the ceremony.
The Class of 2020 included 73 graduates, 17 of whom were National Honor Society members.
Dr. Evelyn Edney, ECHS principal, said that "leadership" is what comes to her mind thinking of the Class of 2020.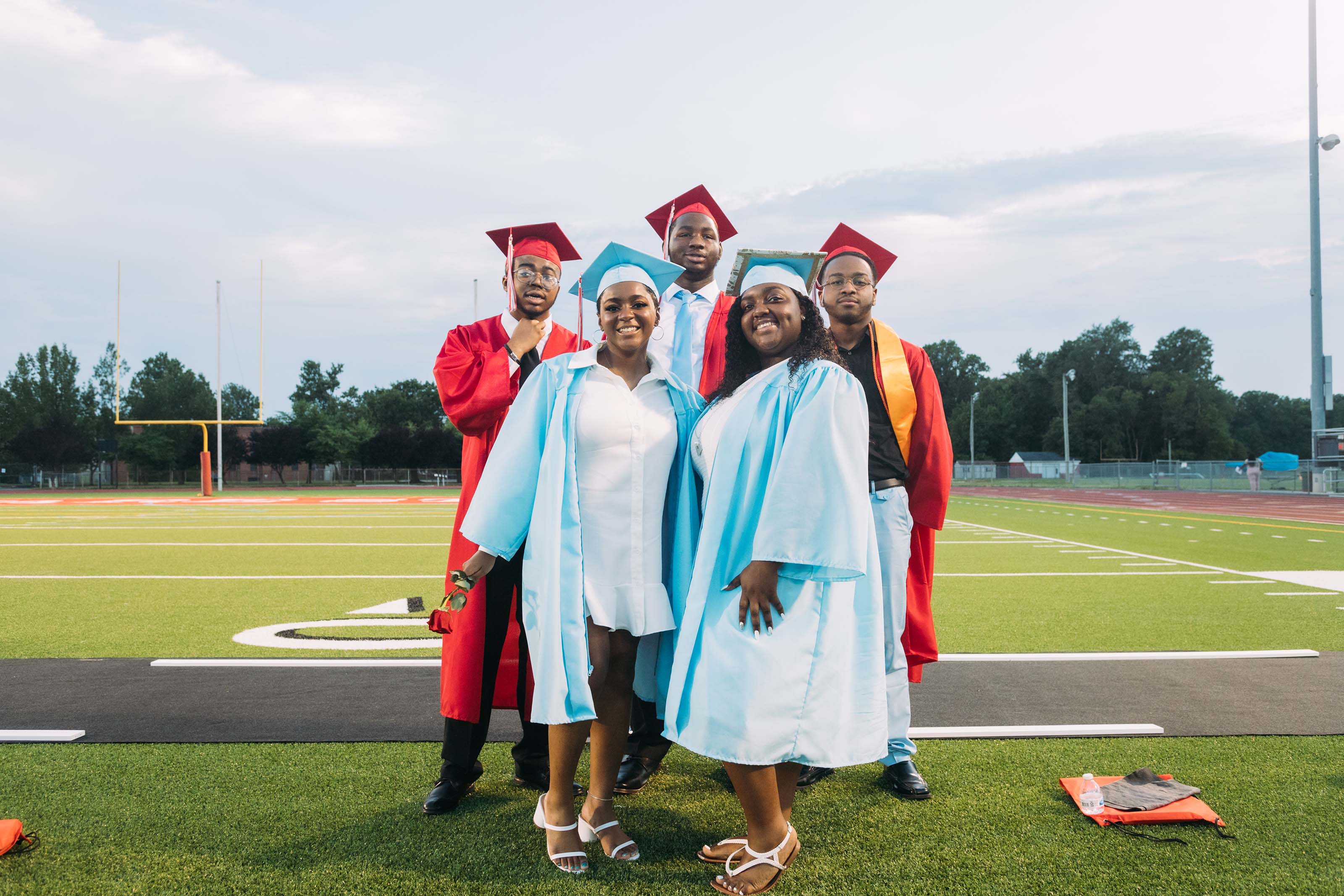 "This class has collectively led in many ways. Together they have earned 1,989 college credits. That is an average of over one year's worth of college," Dr. Edney said. "They had more students who had no discipline infractions for four years than any other ECHS graduating class. Another highlight is that 100% of them made it to the stage tonight."
Jalen Johnston, ECHS Class President, called his graduating peers to have faith over fear. "Faith over fear doesn't mean that you don't feel afraid; it means that you will not let your fear consume you or your actions," he said.
ECHS Salutatorian Jacob Akey had the second highest grade point average in the graduating class (4.4630) and set a new record of 85 college credit hours earned. In his address, he praised the Class of 2020 for meeting all the challenges of their high school years.
"Each and every one of us is destined for greatness, of that I have no doubt," Jacob said. "Why? Because where others falter, we adapt, where others fail, we overcome."
ECHS Valedictorian Mahmoud Hamdi had the Class of 2020's highest grade point average (4.8613), earned 74 college credit hours, and still found time to play on the ECHS soccer and basketball teams, as well as serve as the senior class treasurer.
In his address, Mahmoud reflected on extraordinary times through which the graduating class endured and noted that Martin Luther King Jr. once said, "The ultimate measure of a man is not where he stands in moments of comfort and convenience, but where he stands at times of challenge and controversy." Mahmoud said it is important for ECHS student to stand up against that which we know is wrong and that is why it is important for us to speak out against things like police brutality."
"This has been a difficult year for our country and our community. For months now, we have been gravely concerned about a disease that has literally taken the breath from its victims and our focus has been almost solely on keeping ourselves, our families and our communities safe from its spread," Mahmoud said. "But these past few weeks, the words "I can't breathe" are a haunting reminder that, in our country, evil, hate and a legacy of systemic racism continue to plague our African American communities."
Mahmoud noted that the destiny of the Class of 2020 is to be the leaders that will move the world forward.
"There is not a doubt in my mind that the graduates of ECHS will shine in the gloomy world ahead," the Valedictorian said.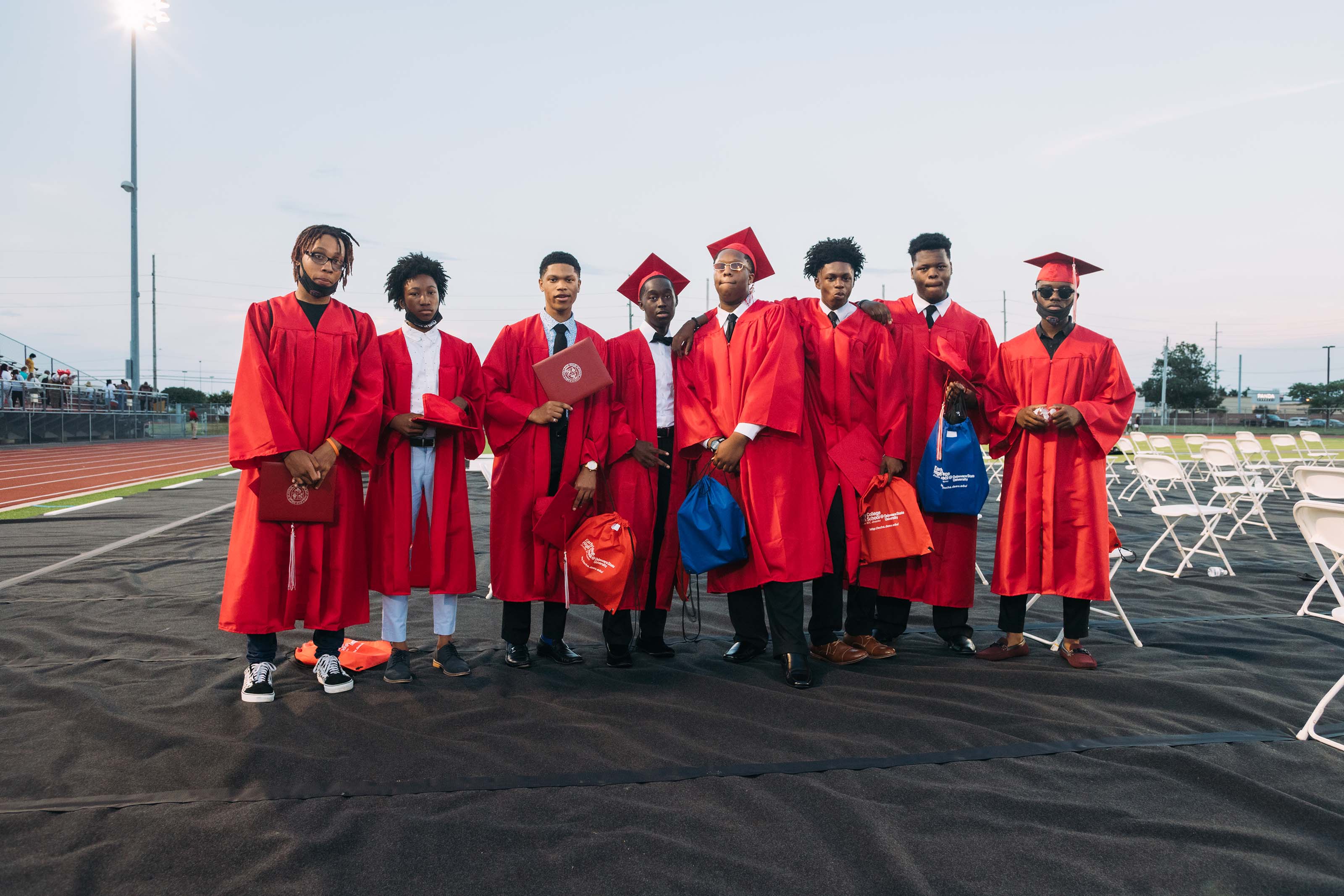 The keynote speaker was Ty Jones, a film and television actor who graduated from Caesar Rodney High School in Camden, Del.  Jones has starred in the Starz hit "Power" on the critically acclaimed hit "Central Park Five," as well as in five Broadway productions. He is currently the Producing Artistic Director of the Classical Theatre of Harlem.
Also in attendance at the graduation were University President Tony Allen and the 13-member ECHS Board, led by its chair Dr. Marsha Horton.
The ECHS began in 2014 with its first freshman class. Its first senior class graduated in 2018.