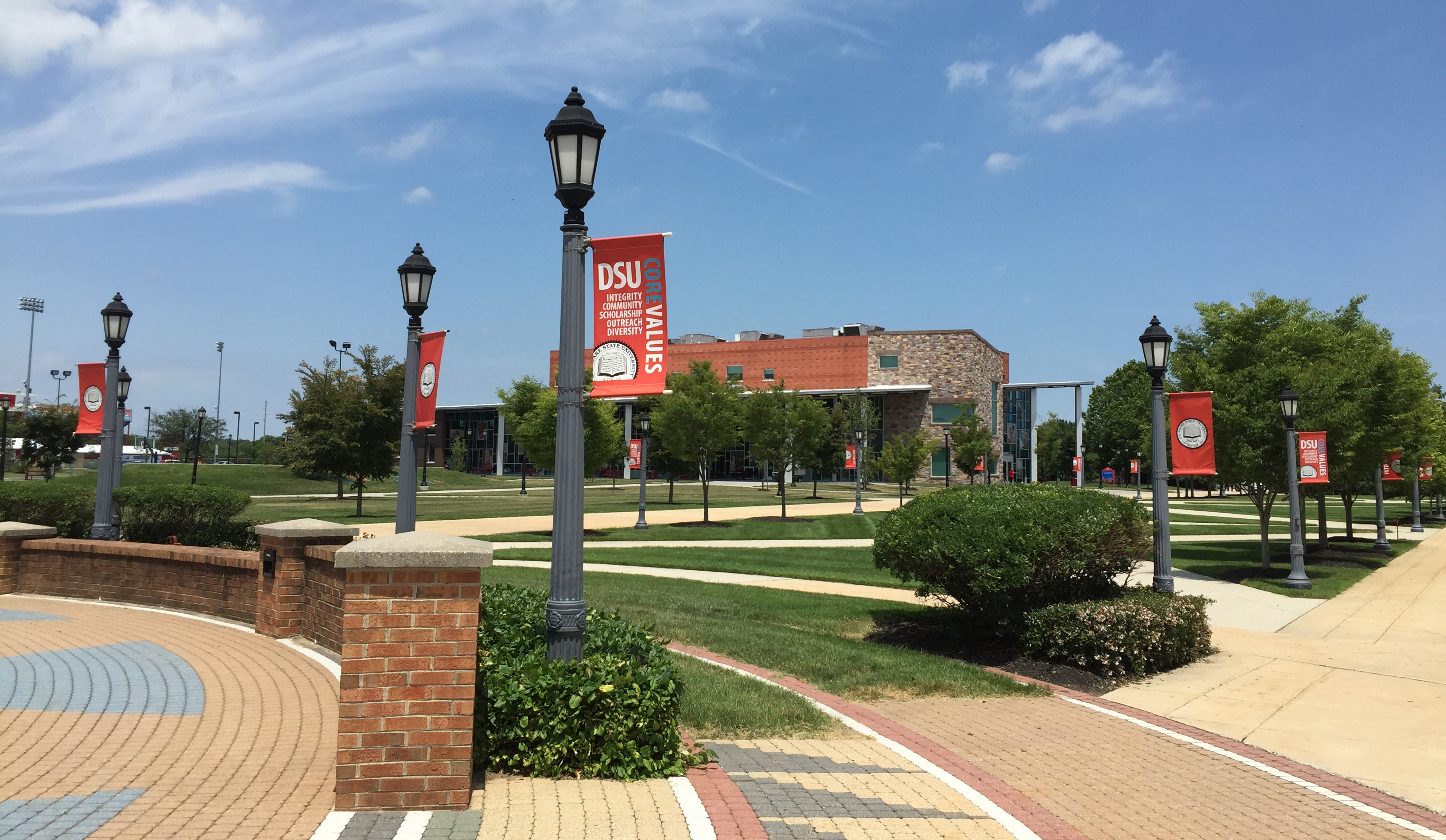 On Campus
Del State named among Top 50 Beautiful Campuses
Thursday, July 16, 2020
Cosmopolitan Magazine has named Delaware State University among the 50 most beautiful college campuses in the U.S.
The photo-dominated article can be found at https://www.cosmopolitan.com/college/g32926196/most-beautiful-college-campuses/.
Delaware State University is listed as the 42nd most beautiful campus in the country. Considering that is out of more than 5,300 colleges and universities in the U.S., #42 is an impressive distinction.
Del State is also among the 10 Historically Black Colleges and Universities that made that campus beauty list, joining Spelman College, Howard University, North Carolina Central, Hampton University, Fisk University, Florida A&M University, Tuskegee University, Dillard University, and Xavier University of Louisiana.
Among those HBCUs, Del State is the 8th most beautiful campus.
In addition to its impressive building infrastructure – highlighted by the OSCAR Building, MLK Jr. Student Center, Wellness and Recreation Center, Tubman Laws Residential Hall, Claibourne Smith Administration Building, University Village Apartment Complex and historic Loockerman Hall – the University's 400-acre main campus is also nationally accredited as an arboretum for its abundance in trees and other woody plants.
Del State is also among almost 400 campuses that are recognized by the Arbor Day Foundation as a Tree Campus USA, and only one of two HBCUs that have that distinction.