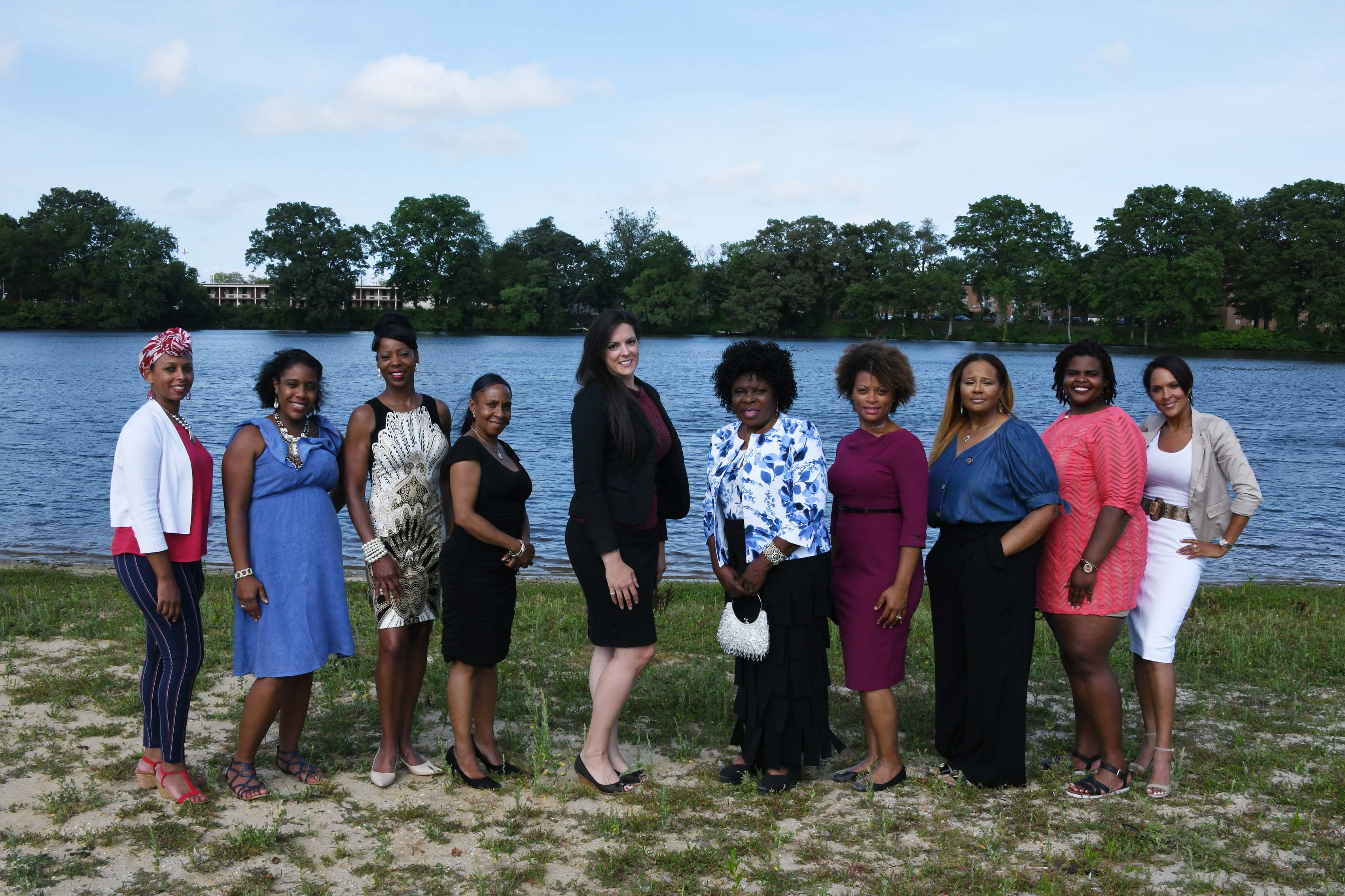 On Campus
All dissertation defenses done virtually
Monday, July 20, 2020
COVID-19 and its social distancing requirements have not stopped the Ph.D. and Ed.D. pursuits of Delaware State University's doctoral candidates.
Over the last two months, 13 doctoral candidates have conducted virtual dissertation defenses to remain on track to be awarded their doctorates. In addition, all master's thesis defenses were done virtually.
The following are those doctoral students, as well as each one's present occupation, residence and dissertation title:
Education Leadership (Ed.D.)
Adrienne Clarke, University student employment coordinator, resident of Middletown – A Comparative Case Study Analysis: Historically Black Colleges and Universities (HBCUs) African American Graduates Return on Investment in Career Success.
Phyllis Coleman, history teacher, Trenton Central H.S., of West Amppon, N.J. – Investigating Critical Race Theory and Teachers' Ideologies on Race in Urban Schools: A Comparative Case Study Analysis.
Helen Eyong, case manager, of Dover – Teacher Perceptions about Science Instructions in Cameroon.
Brenda Farmer, Executive Director of University Events and Ceremonies, of Dover – A Phenomenological Study of Multigenerational Communication in Higher Education Focusing on Teaching and Learning at a Historical Black College and University (HBCU).
Tiffany Lomax, Director of Recreation Services at Colby College, resides in Waterville, Maine – Social and Professional Barriers Inhibiting African Americans from Obtaining Leadership Positions in Higher Education Institutions: A Comparative Case Study Analysis.
Nyia McCants, Assistant Principal at the University's Early College High School, of Middletown – An Examination of College Readiness, Student and Teacher Relationships as Measured by Student Achievement of High School Grade Point Average, College Grade Point Average and SAT.
Dawn Mosley, University Associate Vice President of Marketing and Communications, of Middletown – The Power of Belonging: A Qualitative Study of the Effects of Marketing and Communications on Enrollment and Retention at a Historically Black College and University (HBCU) in the Northeast Region of the United States.
Shanita Powell, Milford H.S. English teacher, of Dover – An Exploration of Secondary and Post-Secondary Collaboration Through Dual Enrollment on Student Success.
Ann Knettler, University Coordinator of Student Accessibility Services, of Bear, Del. – A Qualitative Meta-Synthesis Examining Instances of Ableism and Able-Bodied Privilege as Experienced by Students with Disabilities in Higher Education.
Georgeann Sturgis, of Middletown – Board of Trustees' Perceptions of the Impact of Decision Making on the Sustainability of Historically Black Colleges and Universities: A Phenomenological Study.
Angela Thompson, Capital School District administrator, of Middletown – Climate and Leadership: A Phenomenological Study Developing Student Leaders and Classroom Climate through the use of Connection Circles.
Optics (Ph.D.)
May H. Hlaing, research scientist at the Naval Research Laboratory in Washington, D.C. – Sensitive Detection of Methane and Nitrous Oxide using Higher Harmonic Wavelenght Modulation Spectroscopy.
Neuroscience (Ph.D.)
Christopher Janney, University neuroscience research assistant, of Dover – Characterizing the Effects of Cytoplasmic Expression of TDP-43 in Astrocytes: Anxiety-like Behavior and Non-Cell Autonomous Neurodegeneration with Sex and Development Differences.