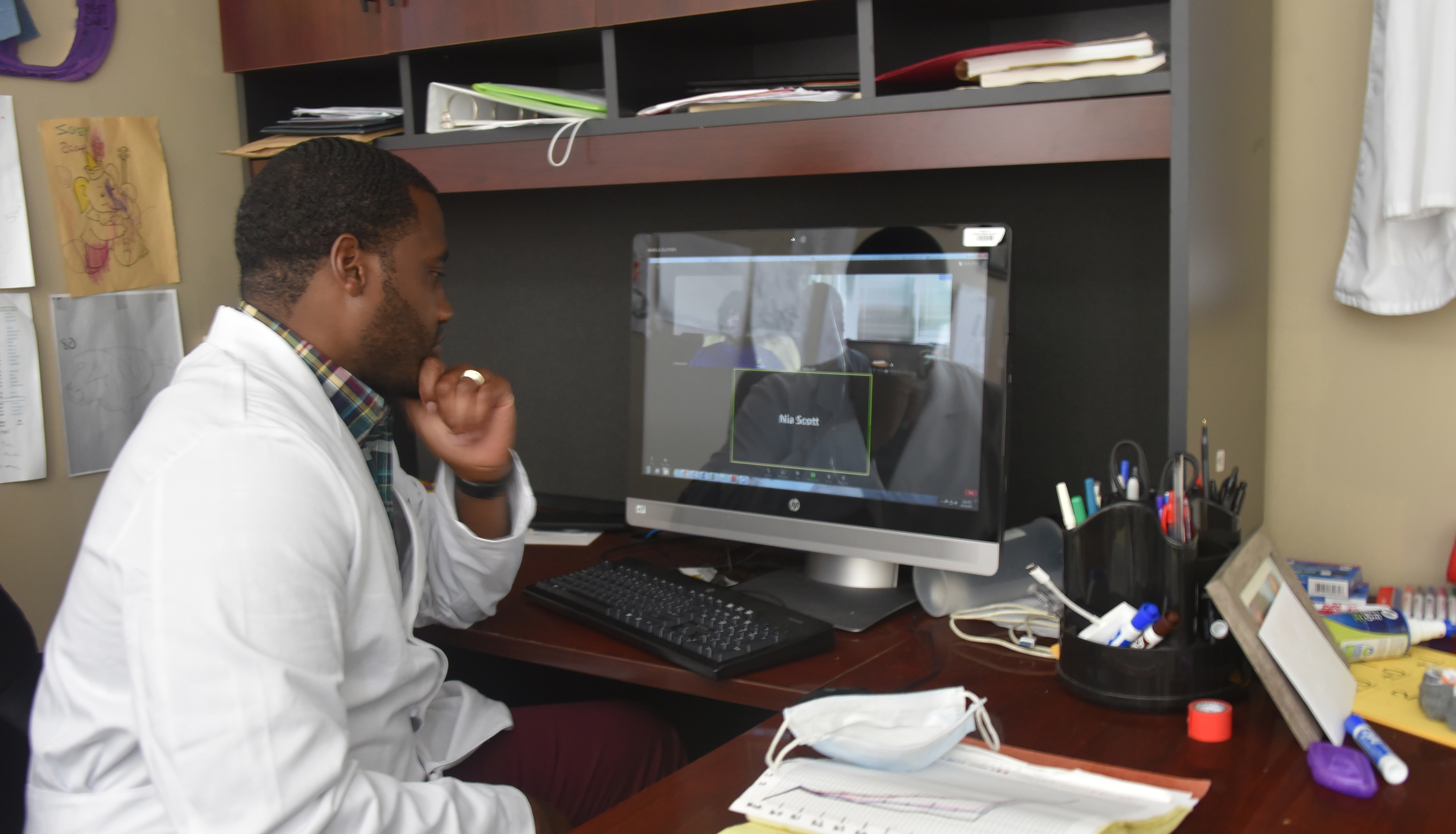 On Campus
DSU Virtual Research Could Advance COVID vaccine
Wednesday, June 17, 2020
While COVID-19 disrupted the summer research plans of many college students across the country, a Delaware State University biological science faculty member has figured out how to circumvent the pandemic obstacle for two students.
More importantly, the research could be instrumental in bringing about new advancements in cell line development, and even more pertinently, in the development of a vaccine that addresses the Coronavirus.
Dr. Derrick Scott, Assistant Professor of Biological Sciences, is working with two Biological Sciences majors – Nia Scott, a Del State junior from Bowie, Md., and Christian Harris, a University of Delaware junior from Felton, Del. – on a bioinformatics project that studies the genomic instability in CHO cells.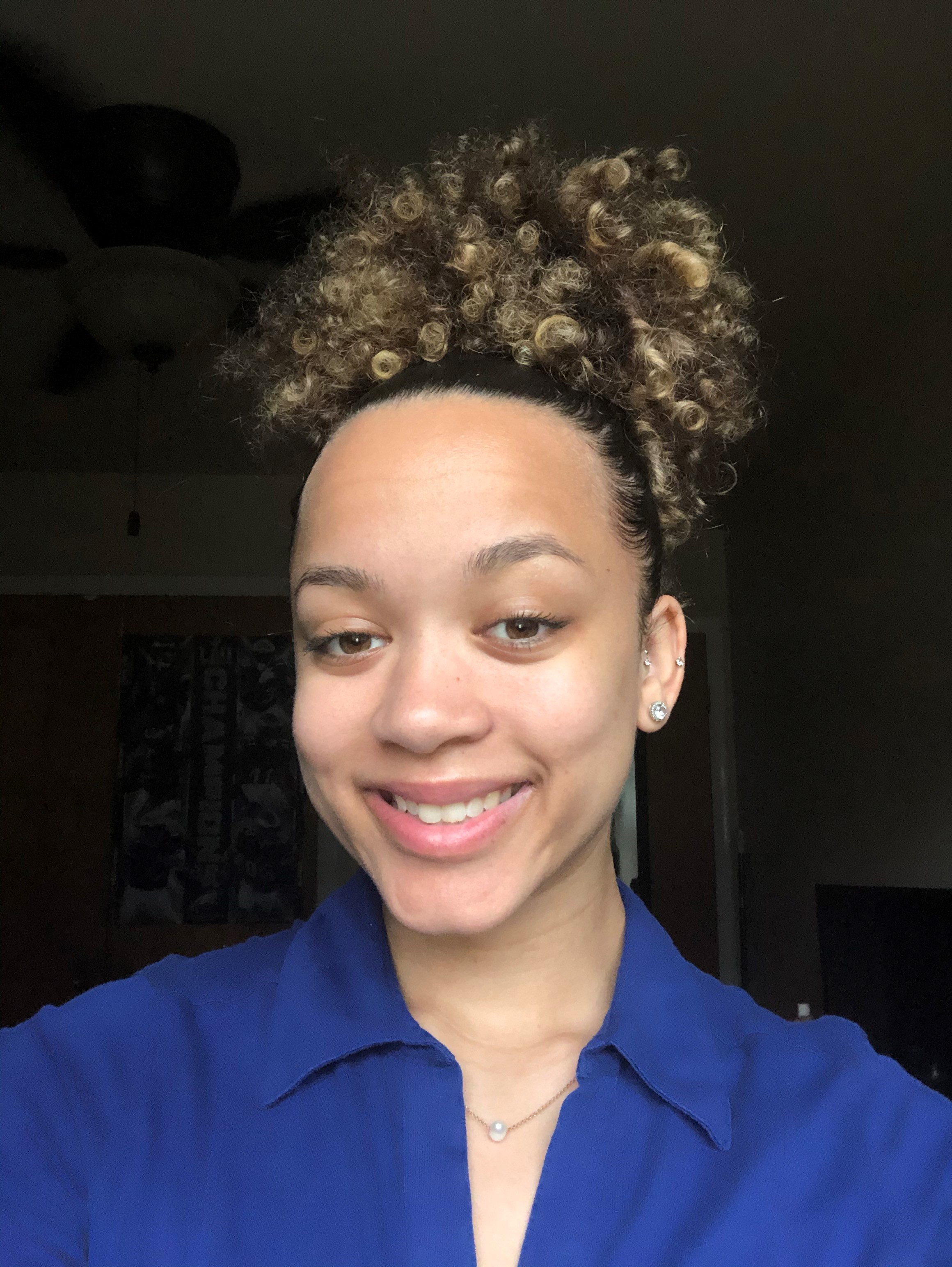 CHO cells (Chinese hamster ovary) have generated more than half of the biopharmaceuticals approved by the Food and Drug Administration over the past decade. However, because CHO cells are not as flexible or capable as they could be, this research seeks to improve those qualities, and therefore lower the biopharmaceutical development costs.
According to Dr. Scott, the CHO cell lines will likely be the system of choice to make the upcoming COVID-19 antibody vaccine.
"This research is looking into making CHO cells more stable and thereby bring down the cost of medicines made from CHO cells," Dr. Scott said.
Delaware State University is part of a four-university research initiative called the CHOg2p Project. In addition to Del State, the research also involves Clemson University, the University of Delaware, and Tulane University.
The project begins at Clemson where researchers are subjecting CHO cells to different environmental conditions – altering the temperature or pH, or adding chemicals to induce instability. Then the RNA (ribonucleic acid) of the samples are sequenced and that information is sent to Delaware State University.
Dr. Scott and his undergraduate researchers take that data and determine the changes that have taken place due to the environmental stress. For the project, the Del State researchers have been given access to supercomputers at Clemson to do the robust computational processes needed for that data analysis.
The resulting data analytics then will be sent to Tulane where clones are made that alter the genes. Then that data will be forwarded to Dr. Kelvin Lee, professor of chemical and biomolecular engineering and the Director of the National Institute for Innovation in Manufacturing Biopharmaceuticals. As the lead scientist of the project, Dr. Lee will apply his expertise in the CHO cell line.
Dr. Scott said that the students working under him would normally be involved in summer research projects using advanced computational equipment at Del State in a laboratory setting, but that activity has been disrupted by the COVID-19 pandemic. However, with access to the Clemson supercomputers, the students are able to work virtually on the data on their laptops at home.
"Many students have been displaced from their place of stability and peace on campus and are now in situations that are not ideal for learning," Dr. Scott said. "This research helps the students involved in this project get their minds back on school and adds a back a bit of normalcy in their lives."
Nia – who is also a student-athlete on the Hornet women's volleyball team – said this is the type of research experience she needs to fulfill her aspirations.
"I want to go to graduate school after I graduate, and I think it is past time that I start getting some experience in doing some research, analyzing data and looking at the types of research I want do after I graduate," she said. "It is very helpful to have this opportunity to elevate myself in the field I am looking to go into."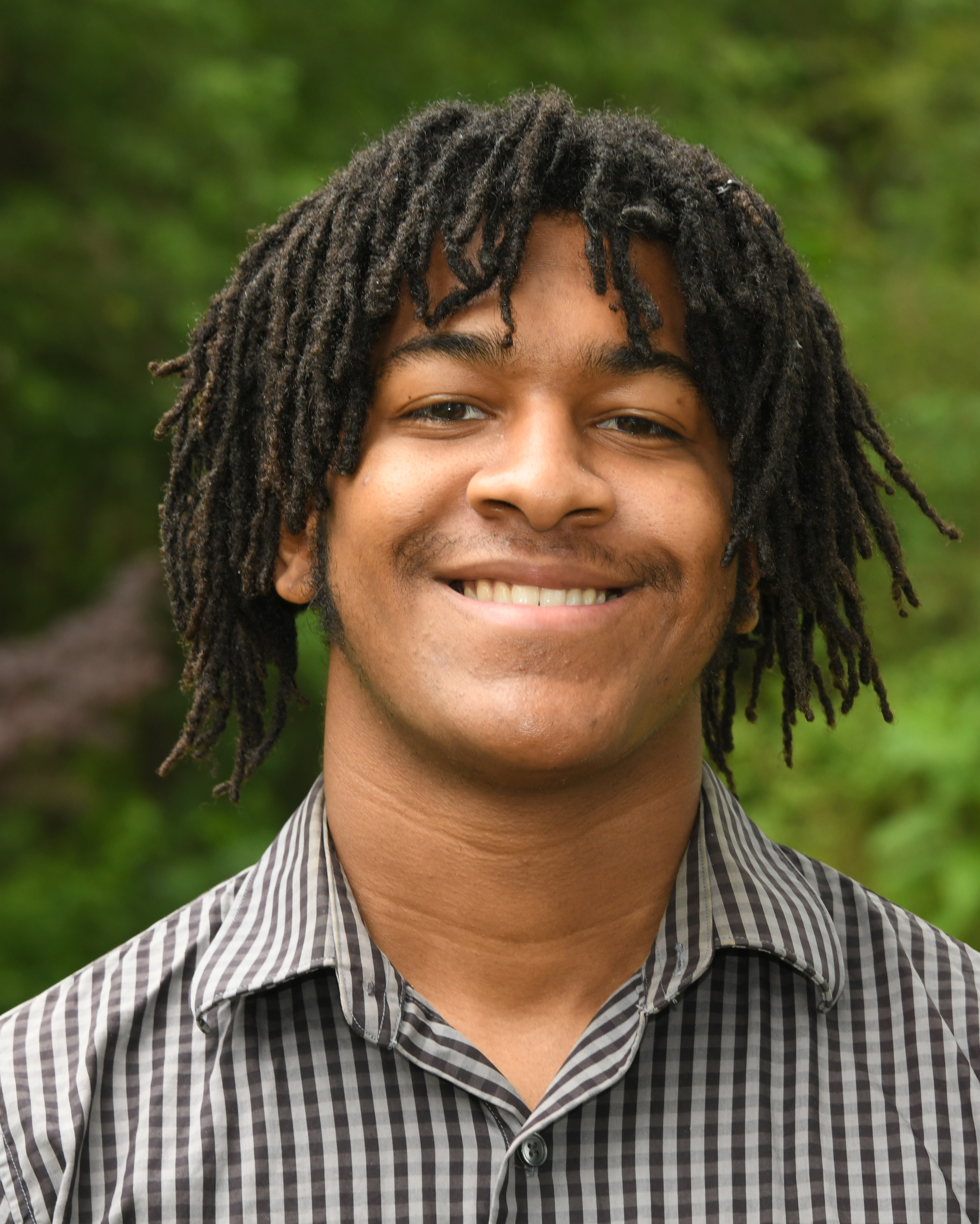 Christian, who did research involving CHO cells during a 2019 summer research experience at Tulane, said that this research is timely.
"It is really exciting that I am working on something that could create a vaccine that can stop this pandemic," he said.
The research is funded by a $6 million grant from the National Science Foundation, $443,000 of which comes to Del State for its part in the project. The principal investigator of the grant is Dr. Sarah Harcum,Professor of Bioengineering at Clemson University. The co-PI are Dr. Lee from UD, and Dr. Nicholas Sandoval, Assistant Professor of Chemical and Biomolecular Engineering at Tulane University.