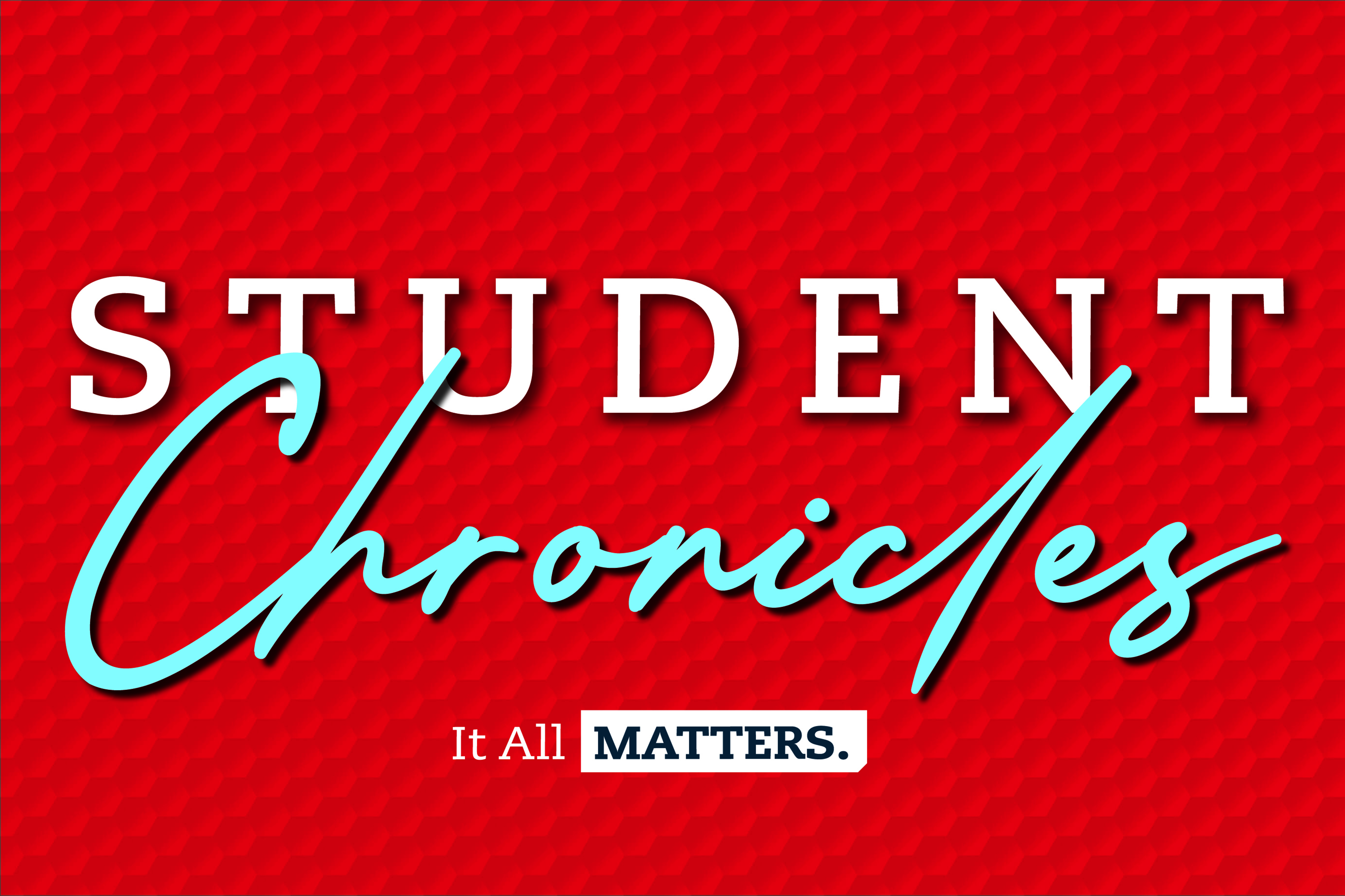 On Campus
Student Chronicles Part 3
Monday, May 4, 2020
This is the third installment of Student Chronicles in the Times of COVID-19. To view the first two, click on website News archives at https://www.desu.edu/news.
Anthony J. McIver, a senior (graduating in December 2020) Interdisciplinary Studies major with a focus in Physics and a minor in Theater Arts  from New Castle, Del., was the first COVID-19 positive case reported at DSU.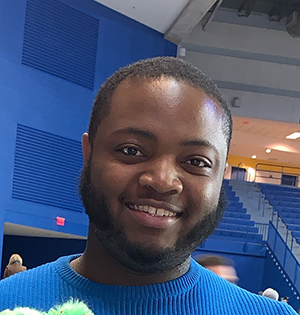 "I decided to stay here during spring break so I could continue working at Dover Downs. Plus, I have a relative who has diabetes, I didn't want to go home out of fear I might catch the coronavirus from her. As it turned out, I ended up catching it down here. I might have caught it working at Dover Downes.
"On March 25, experienced the loss of smell. After a few days, I began looking into it, and found out that loss of smell was one of the newer symptoms discovered. So I called the COVID-19 hotline, and after I told them my symptoms, they told me to go get tested. I was tested on March 31 at a drive thru at Dover Downs and quarantined myself in my University Village apartment. The results came back April 5 that I tested positive for the Coronavirus.
"With my faith, I knew that I was going to get through this. But that said, I still had a couple of fears:
"One fear – and I know that this kind of sound like the movies – was that I would be kidnapped by the government and used for experiments. That obviously didn't happen.
"The other fear was that the University would make me move off of the campus once I alerted them that I tested positive. This concerned me, because I had no place to go where I wouldn't put someone at risk. However, that fear was proved to be unfounded, as the University was very supportive. Del State allowed me to remain quarantined in the Village, and Chaplain Pam Adams, the Village Café and Housing all made sure I had enough food delivered to me throughout.
Dean Francis Edwards and my professors were also supportive in making sure I was sustained during that time with prayers and other kinds of support.
"My symptoms turned out to be minor, with the loss of my sense of smell being the only symptom. By April 6, I started being able to smell hints of things. As the days continue, my sense of smell began coming back stronger and stronger. Right now, I feel that 90% of my sense of smell has come back.
"On April 13, the state Division of Public Health cleared me to go out with a mask on, but I continued to stay in just as a precaution. The University Health Center cleared me to go outside on April 20. I have gone to the store a few times, but nothing more than that. I've made sure I have a mask those few times I have gone out.
"I thank God that I have been blessed with a great immune system."
Erin Kopinak, senior Sports Management major from Windsor, Ontario, Canada, and a former member of the women's golf team at Delaware State University, found herself in position to provide support for the front line health care workers near her hometown.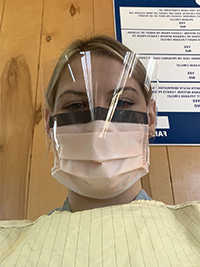 "This semester I was doing an internship at the University of Windsor (in Ontario, Canada)" on their Facilities Management Team. That ended early due to COVID-19.
"My mom is actually a nurse at the Erie Shores Health Care Hospital, and she saw a job posting for patient screener come out in mid-March. They were looking for nursing students, but I had done a little co-op at the hospital when I was in high school. So I decided to apply even though I wasn't a nursing student, and I got a call back, and they interviewed me and hired me for the position. I grew up outside of Windsor, but in the area.
"The title is patient screener, but we screened everyone coming in and out of the hospital. It can be doctors, nurses, lab technicians, and we also screen some of the patients coming in.
"The procedure is that there a checklist about traveling outside of Canada as well as we take their temperature to make sure they are not running a fever. And if they pass all of that, then we let them go into the hospital. If not, we let them know they failed and we follow all of the precautions afterward.
"It spread pretty quickly in Canada once it hit. But I am from a smaller town and the hospital is smaller, and I think the town is doing a pretty good job at keeping their social distancing to try and keep it under control.
"I am concerned for my own safety but I am not scared because I am in pretty good standing in terms of health. So I felt I should put that to good use during this time, instead of having someone do it with a compromised immune system. I just decided I wanted to lend a helping hand.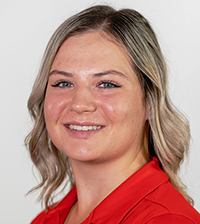 "Because of the internship, I already was not on campus, but I was supposed to graduate this semester. To hear that graduation is now virtual is unreal to me.
"It is interesting to see everyone coming to work at the hospital every day with a smile on their face, even though they don't know what they are going to be facing on their shift. The community support has also been great. Community restaurants are catering the hospital lunches and dinners to lend a helping hand to health care workers, and I think that is awesome."