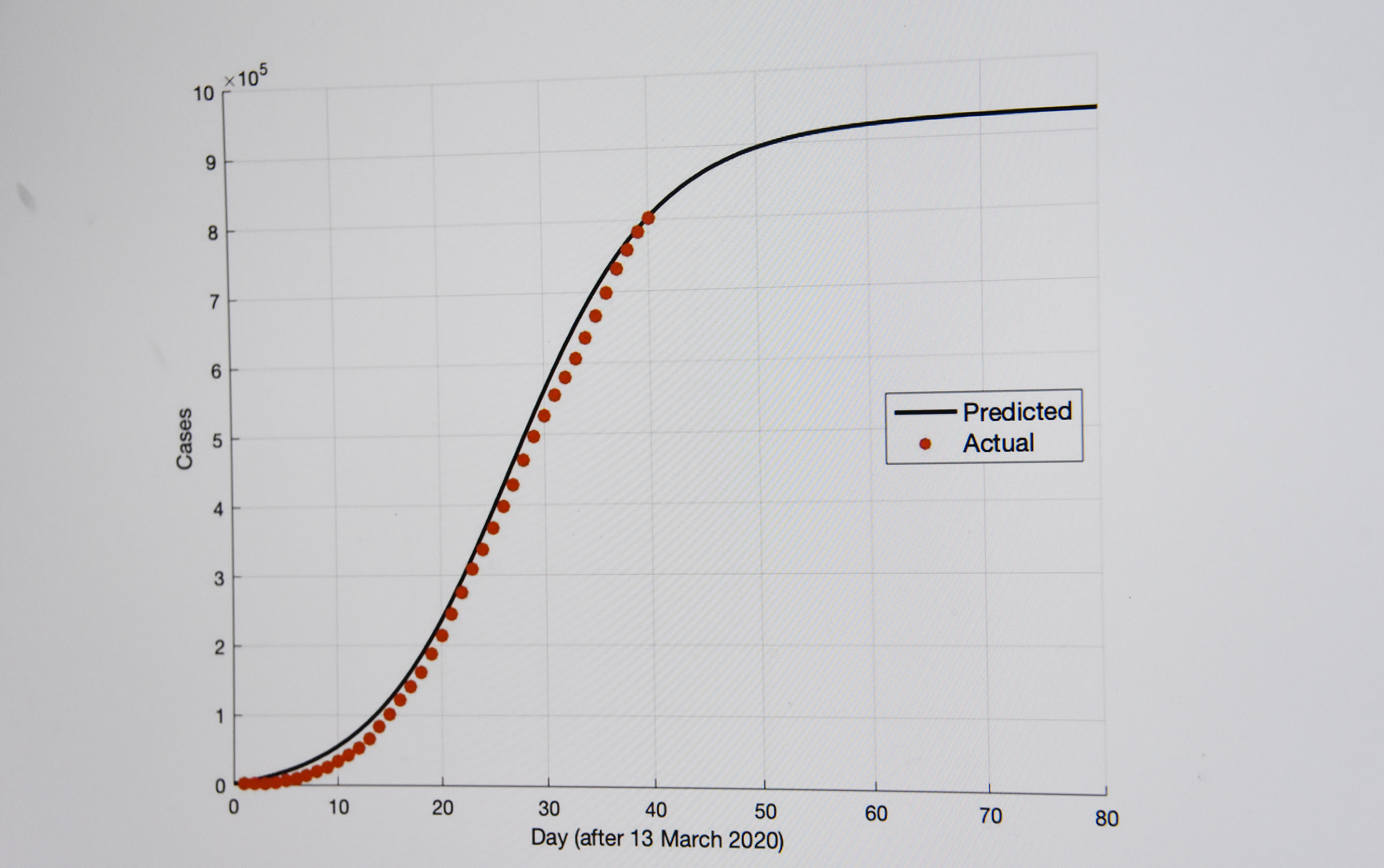 On Campus
Senior project calculates COVID-19 future
Thursday, May 7, 2020
As her last project before completing her academic journey this semester, a Delaware State University graduating senior has done some complicated calculations to predict when the Coronavirus rate in the United States will begin to slow and flatten out.
Alexis Neuer, a senior physics and electrical engineering major with a minor mathematics, from Lewisburg, Pa., decided to take on the project in her "Topics in Mathematics" class. She said she needed the class to complete her mathematics minor, and the professor of the course Dr. Mazen Shahin encouraged her to take on the project.
When she began the project, Ms. Neuer first had to choose which of the two prominently used models utilized by mathematicians tracking infectious diseases – the SEIR Model and the SIR Model – she would employ to develop her calculations. While both models use the factors of susceptible individuals, infected and contagious individuals, and recovered individuals (which includes recovered, acquired immunities and COVID-19 related deaths), only the SEIR Model also factors in exposed individuals who are not yet contagious.
"I used the SIR Model, because the exposed category is extremely impossible to gather data on during an ongoing pandemic," Ms. Neuer said.  
Ms. Neuer then proceeded to implement the SIR Model, utilizing MATLAB coding – a programming language software developed by Mathworks. Using data from Johns Hopkins University, which ranged from March 13 to April 21, she plotted the predicted verses the actual cases of COVID-19.
She than used her calculations to extend the predicted length to 120 days after April 21. Her resultant predictions give hope.
Between April 15 and May 5, the COVID-19 positive cases ranged from 21,000 to 34,000 daily.
Through her calculation, Ms. Neuer is predicting that a "slow down" in the number of positive cases will begin taking place around May 11. She further projects that the number of positive cases will decrease to about 10,000 between May 11 and June 25. That is not a daily figure, but her projected total amount of positive new cases in that 45-day period.
The country hopes she is right.
"After graduation, we are hoping to continue working on the paper and to get it published," she said.
Ms. Neuer, who was a member of the University Women's Bowling team, has already been hired to fill and electrical engineering position at Qortek, an electrical engineering company in Williamsport, Pa.
She said Delaware State University prepared her well.
"My major allowed me to see the physics theory behind what I was learning and not just the application," Ms. Neuer said.