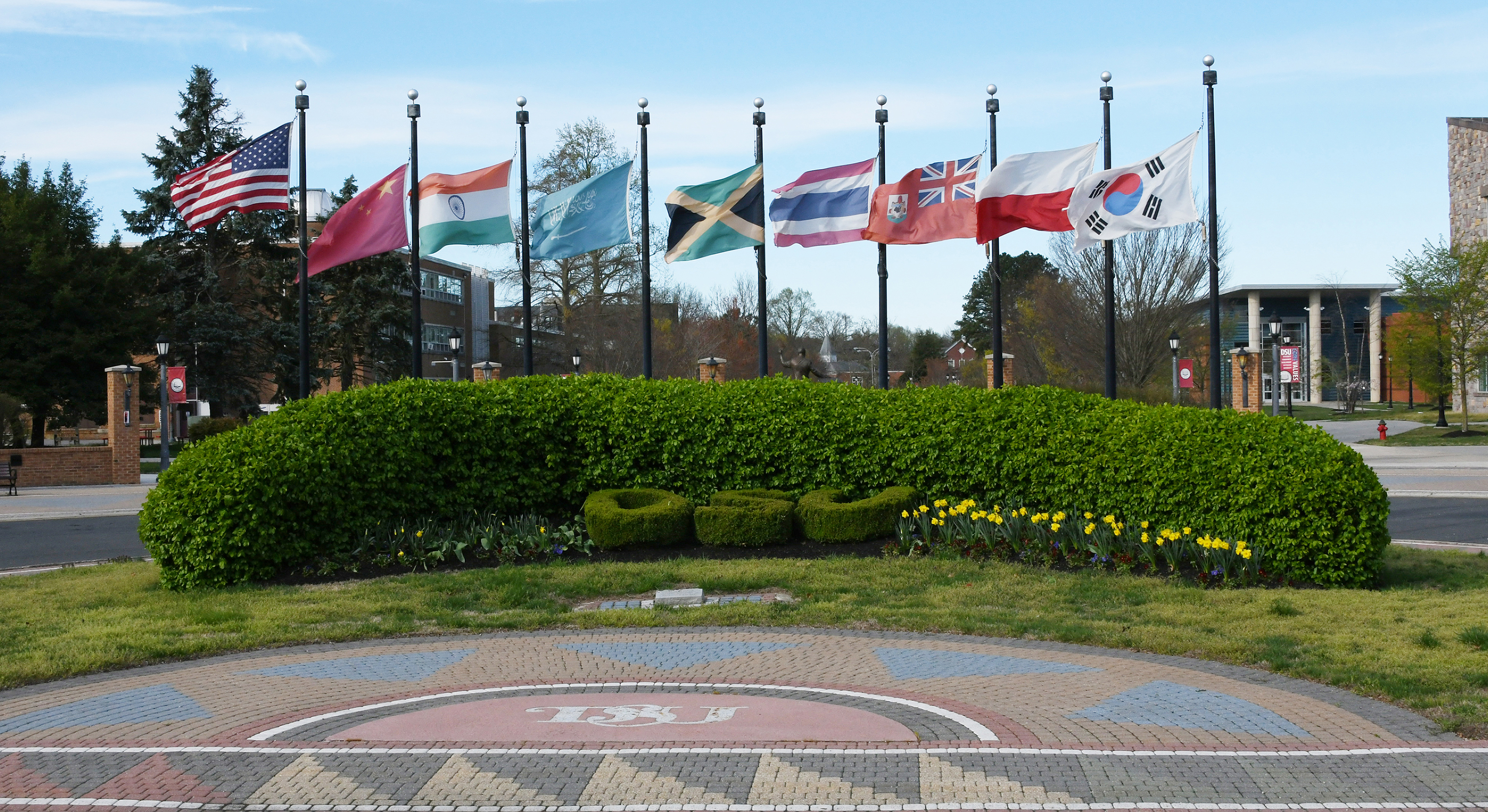 On Campus
2020 Commencement celebrates seven 4.0 scholars
Wednesday, May 13, 2020
The 2020 May Virtual Commencement will honor seven graduates with the Presidential Academic Award – all 4.0 GPA scholars.
This group tied the May Commencement record set last year, making it the second consecutive year that the spring Commencement has produced seven academically perfect graduates.
Counting the December Commencements, the 2019-2020 school year fell two 4.0 graduates short of the record. The December 2019 Commencement had only one 4.0 scholar, while the December 2018 Commencement had three – totaling a record 10 academically perfect seniors during the 2018-2019 school year.
The following are the May Commencement 4.0 graduates:
For Lindsey C. Steele, achieving a perfect 4.0 grade point average fulfilled a promise that she made to her father Scott Steele when she was a sophomore.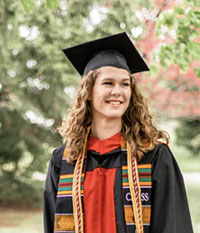 Mr. Steele passed away a couple months after she made that promise. Ironically, this May 16 Virtual Commencement date would have been his 50th birthday.
"I am so glad I was able to carry out that promise," said Ms. Steele, a Food and Nutritional Sciences major from Frederica, Del.  Her father is also survived by her mother Lisa Steele.
Ms. Steele, a Food and Nutritional Sciences major said that academic has always been important to her. "When I came to Del State, I began by trying to be the best that I could," she said.
Her "best" yielded a 4.0 GPA during her first two years. She was prompted to make her promise to her father upon realizing at the end of her sophomore year the existence of a Presidential Academic Award to the top academic performers of each graduating class.
"There are many in athletics that receive awards, but not so many in academics," Ms. Steele said. "I loved the idea that there was a recognition for someone who works hard in academics."
Her aspirations in food science date back to her years at Lake Forest High School, where she was placed in a Culinary Pathways Program and represented the school at a sports nutrition competition in San Diego. "When I went to competition, I found my passion," she said.
Although she visited a number of colleges, she said Del State was a good fit. "I had a good relationship with the faculty in Human Ecology," Ms. Steele said. "I was proactive in what I needed to get done, so I went to the faculty office hours a lot."
Job-hunting will not be on her to-do list following graduation. Bayhealth Medical Center has already hired Ms. Steele as a dietician. She will start in June and will work at both of the hospital's Milford and Dover campuses.
Juan Chavez Reynaga, a Psychology major (with a minor in Biological Sciences) from Mishawaka, Indiana, is a member of the first group of Dreamers (undocumented immigrant students) who enrolled in 2016 through the Opportunity Scholarship/TheDream.US Program.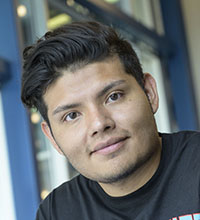 His 4.0 GPA also makes him the highest academic achiever of that inaugural Dreamer group at Delaware State University. He is the son of María Guadalupe Reynaga Ramos and Jose de Jesus Chavez Díaz.
Mr. Chavez said he originally set a goal to be a 4.0 student when began as a freshman. He said the class that came the closest to ending that quest was the Cell Biology course. "I ended up with a 91%," he said.
In addition to his studies, Mr. Chavez served as the president of the Latino Student Association and as the vice president of the Psychology Club.
He said he plans to work as a case manager at a psychiatric center in Indiana for a year, and then enroll in medical school toward becoming a psychiatrist.
"I have loved it at DSU, it was a tremendous blessing," Mr. Chavez said. "The University gave me the experience I needed to be confident in the future."
Mr. Chavez said that not having an in-person Commencement Ceremony due to the COVID-19 pandemic is "heartbreaking," especially for the first Dreamer class, most of whom, if not all, are the first in their families to earn a degree.
"For four years, we've had the anticipation of having our families come and see how the hard work they put in for us has resulted in what we have dreamed of," he said. "But we know that it is not the University's fault."
Luil M. Menberu, a Physics Engineering major from Washington, D.C., is the son of Mesfin Jambra and Africa Peffena.
Mr. Menberu said he didn't begin as a freshman with the goal of achieving a 4.0 GPA. "My goal was to graduate and get a job, but by the second semester of my first year, I realized that I could finish with a 4.0," he said.
Luil said that as he continued to maintain a perfect GPA, he realized that he was a good self-learner. "It wasn't that I didn't pay attention in class, but most of the work took place outside of the classroom," he said. "I learned that I am self-taught and independent."
His next chapter is set and awaiting him. He has been hired as an electrical engineer with the Boeing Company and will be based in St. Louis, Mo.  "After one year, Boeing offers tuition assistance, and with that I will go to graduate school," Mr. Menberu said.
Alyssa D. Gregor, a Social Work major from Dover, Del., is the daughter of Dan and Crystal Gassaway, and the wife of Ashton Gregor. She is the first in her family to complete a four-year degree.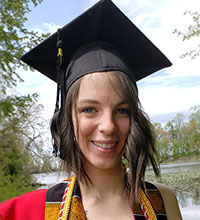 Ms. Gregor arrived at Del State already possessing a 4.0 work ethic. She maintained a perfect A-average at Dover High School.  
She said that putting in the extra study time hours and balancing that with motherhood was the biggest challenge for her. "Fortunately I have a great support system between my husband and my parents," she said.
Ms. Gregor added, however, it was a sacrifice. "My freshman and sophomore years were fundamental years for my daughter (now age seven) when she was learning to read and being her adorable self," she said. "I missed out on some of that because I was in the library a lot."
Her aspiration since her high school years to become a substance abuse counselor led Ms. Gregor to the University's Social Work Program. Now that has translated into a post-graduation job.
"I have been offered a job at my field experience location – Connections (a treatment facility n Harrington, Del.)," Ms. Gregor said. "So I have my dream job."
She added that she enjoyed her academic journey at Delaware State University. "It has been transformative for me," she said.
Brynn L. Dao, a Criminal Justice major with a minor in psychology from Dover, Del., is the daughter of Christopher and Kara Dao.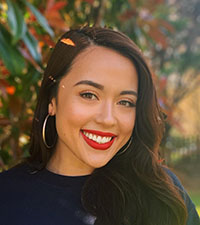 Ms. Dao said her pursuit of a 4.0 began as a joking assertion made to her parents. However, with each passing semester that "joke" became a reality. She said the biggest challenge was time management.
"I had to figure out how to juggle academics with everything else in my life," Ms. Dao said. "I had to put my nose to the grindstone."
In addition to her academic activities, Ms. Dao was a member of the University's Soccer Club, Theater Society, College Democrats, as well as served as president of Alpha Psi Omega (theater honor society) and the recording secretary for the Honors Student Association.
She describes herself as an altruistic person who enjoys volunteering in the community.  Because of that, Ms. Dao believes she is a good fit for the criminal justice field.
Ms. Dao plans to continue her academic journey by pursuing a Master of Science degree in Terrorism and Homeland Security at American University in Washington, D.C. Her aspiration is to be an intelligence analyst for the FBI.
She is grateful for her years at Del State. "I feel lucky that I received the Presidential Scholarship my freshman year, because without it I wouldn't have been able to attend for a couple of years," Ms. Dao said.
Lily W. Lofton, an Agriculture major from Heth, Arkansas, is the daughter of Larry and Laurie Lofton.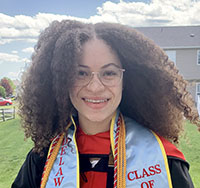 Ms. Lofton said she began her Del State journey with a 4.0 goal. "I told my father I was going to do it," she said.
Her undergraduate years were funded by a USDA-ARS 1890 National Scholarship, which also provided her with three summer internship experiences at Cornell University. She said the most challenging classes for her were history and African American literature courses, "because I am a science person."
During her undergraduate years, she worked at the Molecular Genetics and Epigenomics Lab in the University's Department of Agriculture.
As a freshman, she served as a writing consult for the University's Writing Studio. She later became the University's student delegate for the Consortium for Advanced Bioeconomy Leadership Education (run by Ohio State University), and did volunteer work for the Claude E. Phillips Herbarium on campus.
Ms. Lofton has been accepted into the Plant Pathology Ph.D. Program at the University of Georgia (UGA), for which she has been awarded a National Science Foundation Graduate Research Fellowship that will support her studies there. UGA has also awarded her a Presidential Graduate Fellows Research Assistantship.
She said that she aspires to work in research for the improvement of plant health, food safety and security. Ms. Lofton said her passion for teaching could lead to passing knowledge in the classroom as a mentor and in outreach activities.
Boaz Menard, a Management Information Systems major with a minor in Computer Science from Smyrna, Del., is the son of Fredeline Menard.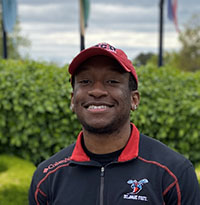 Mr. Menard arrived at Del State with the financial support of the Presidential Scholarship Award. He said his focus was not on maintaining a 4.0 as much as it was on keeping the minimum 3.3 GPA as required by the scholarship.
"My mother and a lot of my friends noticed that I had a 4.0 and told me that needed to keep that going," Mr. Menard said. "It was cool, but it was more important to me that I was learning."
The biggest challenge to his 4.0 came when he changed his major from Accounting to Management Information Systems, as well as picking up a minor in Computer Science. "The computer science courses were a totally different pace," he said. "It was challenging, but I was able to use my resources."
In addition to focusing on his studies, Mr. Menard was on the board of the Men of Color Alliance and served as a tour guide for the Office of Admissions.
"I loved everything about being at Delaware State University, from the people to the academics," he said. "I even got to go South Korea on a study-abroad program during the summer after my freshman year.
After taking about a month off after graduating, Mr. Menard will start working in July for JPMorgan Chase in its software engineering program.