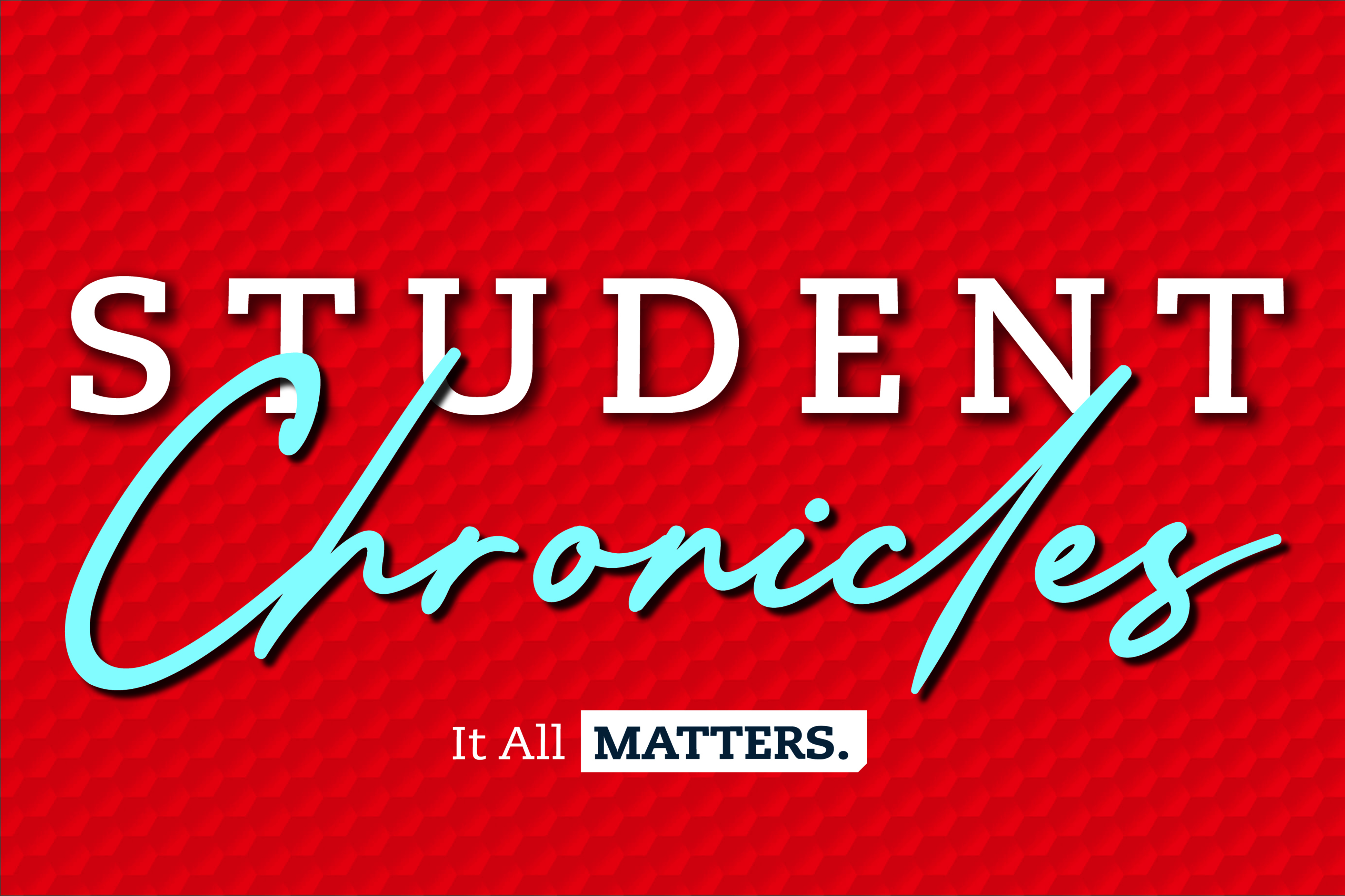 On Campus
Student Chronicles in the Times of COVID-19
Tuesday, April 21, 2020
This is the first installment of the "Del State Student Chronicles in the Times of COVID-19." This inaugural posting features a video clip, two submissions and an interview – all from students who share their perspectives on their lives amid the current Coronavirus impacts. Students who would like to submit their thoughts through written essays or video clips can email them to: cholmes [at] desu.edu.
Morgan A. Walker, junior Psychology major from Long Island, NY, has shared the following video clip:
LaNae Powell, MSW graduate student
While many people are out of work, LaNae Powell has turned her job into a 24/7 experience due to COVID-19.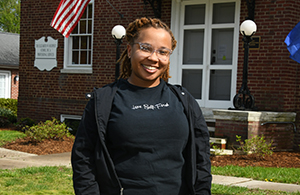 Ms. Powell, who is a graduate student in the University's Master of Social Work Program, works as a full-time house parent at Elizabeth W. Murphey School, a home for foster care children. Because of the COVID-19 pandemic – one Murphey School worker recently tested positive – Ms. Powell refuses to go home after work and is staying elsewhere.
"I live with an 80-year-old woman who is going through chemotherapy. She's not a relative, but I call her grandmother," Ms. Powell said. "Because of the risk to her, I've decided to not to return home right now."
A May 2019 BSW graduate at Delaware State University, the move to online instruction has not been an adjustment of Ms. Powell. "I was already doing my MSW online. What is different for me is how I am dealing with my field experience hours. My field placement was at Dover Behavior Health; but they have had several there who tested positive for COVID-19, so that is not a good place for me," she said.
So instead, she is doing an alternative project – a research paper on the Coronavirus. "In doing that, I have to relate it to competencies in social work," said Ms. Powell, who is due to graduate on May 16.
Clara H. Brand, a junior Sociology major. She is a 69-year-old student from Dover.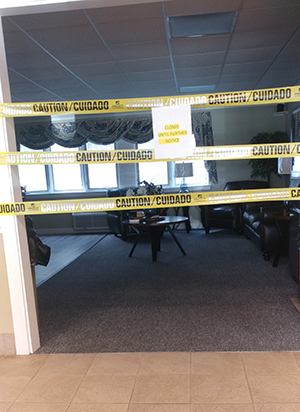 "As a member of a population that typically has underlying issues and living in a senior citizen complex (Luther Towers), it has been a stressful time.   The complex cancelled all activities on the scheduled and posted signs.  We have had most of our freedom taken from us even prior to the Governor's shelter at home." 
"Prior to the shelter at home, I looked forward to the two days a week that I was on campus to attend classes.  Now I look forward to the online assignments and going to the grocery store; it gives me something to look forward to. As we used to say back in the day, we're going to go hang out with my friends. The attached pictures show that now there is no hanging out.   I will say the time at home has given me added time to work on my (photo) entries for the Delaware State Fair at the end of July. I pray it doesn't get cancelled."
(Editor's note: Clara shared that it will be the second year in a row she submitted entries. She said that she won 1st place last year for her photos of her cat.)
Dymeshia Finch,  who is slated to receive her Masters of Social Work in May.
"I am Dymeshia Finch I am a graduate student at Delaware State University. I am in the masters of social work program and I have loved every moment of it. I currently live in Wilson, NC. At this time, I am currently doing okay during this pandemic. But I was ready to walk across that stage next month for the last time."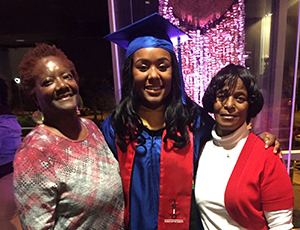 "My grandmother Delois Finch-Douglas passed away last year and I was the last person to see her before God call her home. I am considered the strong willed one out of all of her grandchildren. I went back to school to pursue my education so I can help others. My grandmother and mother Betty Doris Finch-Thomas always pushed me to strive for greatness, so it bothers me that I will not be able to share that moment with them next month. But I am blessed that I'll still be receiving my degree."