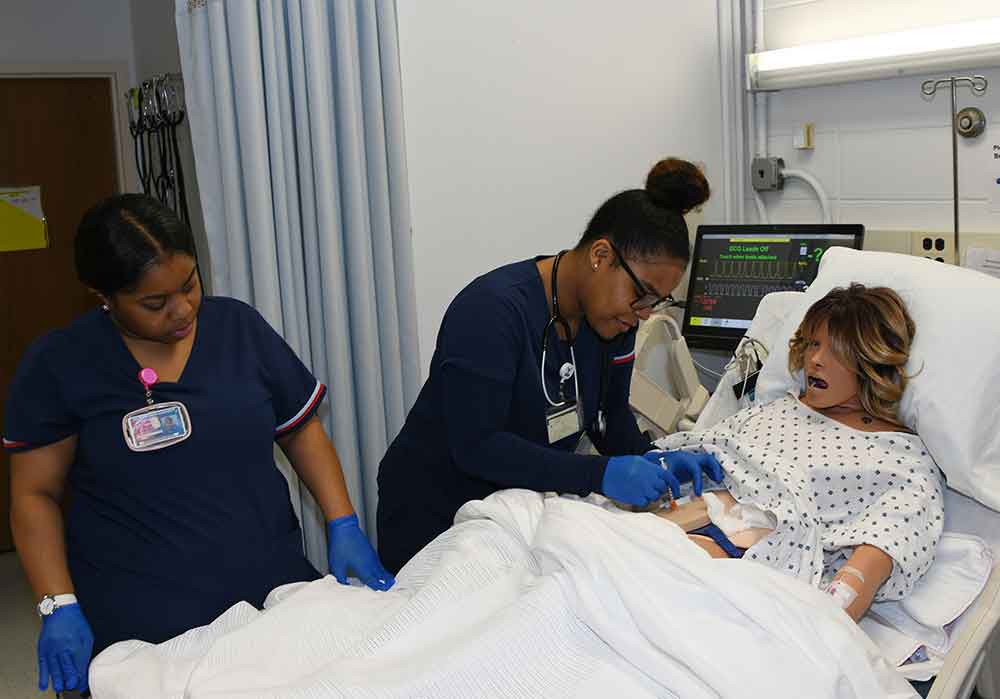 On Campus
Nursing Dept. accreditation reaffirmed
Sunday, April 26, 2020
The Accreditation Commission for Education in Nursing (ACEN) recently announced that the University's Department of Nursing has achieved a continuation of its accreditation until 2027.
The Nursing Program received its first accreditation in 1987 from the National League of Nursing Accreditation Commission (later renamed the ACEN) and has been reaffirmed every time the department's accreditation was due for review.
Dr. Marshá Horton, Dean of the College of Health and Behavioral Sciences, said the decision by the ACEN to continue the Department of Nursing's accredited status for eight years without conditions is a testament to the quality and service of the professional academic program.
"I am not only proud of this accomplishment, I am proud of what our Nursing Department faculty and staff do every day to serve and prepare the candidates in our Nursing Program," Dr. Horton said. "The foundation and training they provide equips our students to serve communities locally and globally with excellence and compassion. Our students demonstrate this wherever they go."
Dr. Agnes M. Richardson, Chair of the Department of Nursing, said that it was a huge undertaking, but achieving eight years of accreditation was worth the wait.
"Our journey has not always been smooth over the last few years, but we undertook this process with vigilance, a little trepidation, and got through it with focus, drive and a positive attitude," the Department of Nursing Chair said.
Dr. Richardson credits the reaffirmation to the department's "awesome faculty and staff" who demonstrated the high quality of the program.
"It is only because of their hard work and dedication to this program, paired with the desire for student success, that we finally conquered this mountain," Dr. Richardson said. "I also wish to thank our students, for there is no Department of Nursing without them."
The Department of Nursing currently has 45 undergraduate students (29 juniors and 16 seniors). Freshmen and sophomores have to make it successfully through the Pre-Nursing Program before being accepted into the main nursing curriculum.
The Nursing Program had its beginning in 1975 at then-Delaware State College, largely advocated for by Hattie Mishoe, a registered nurse by profession and the wife of then-President Luna I. Mishoe.