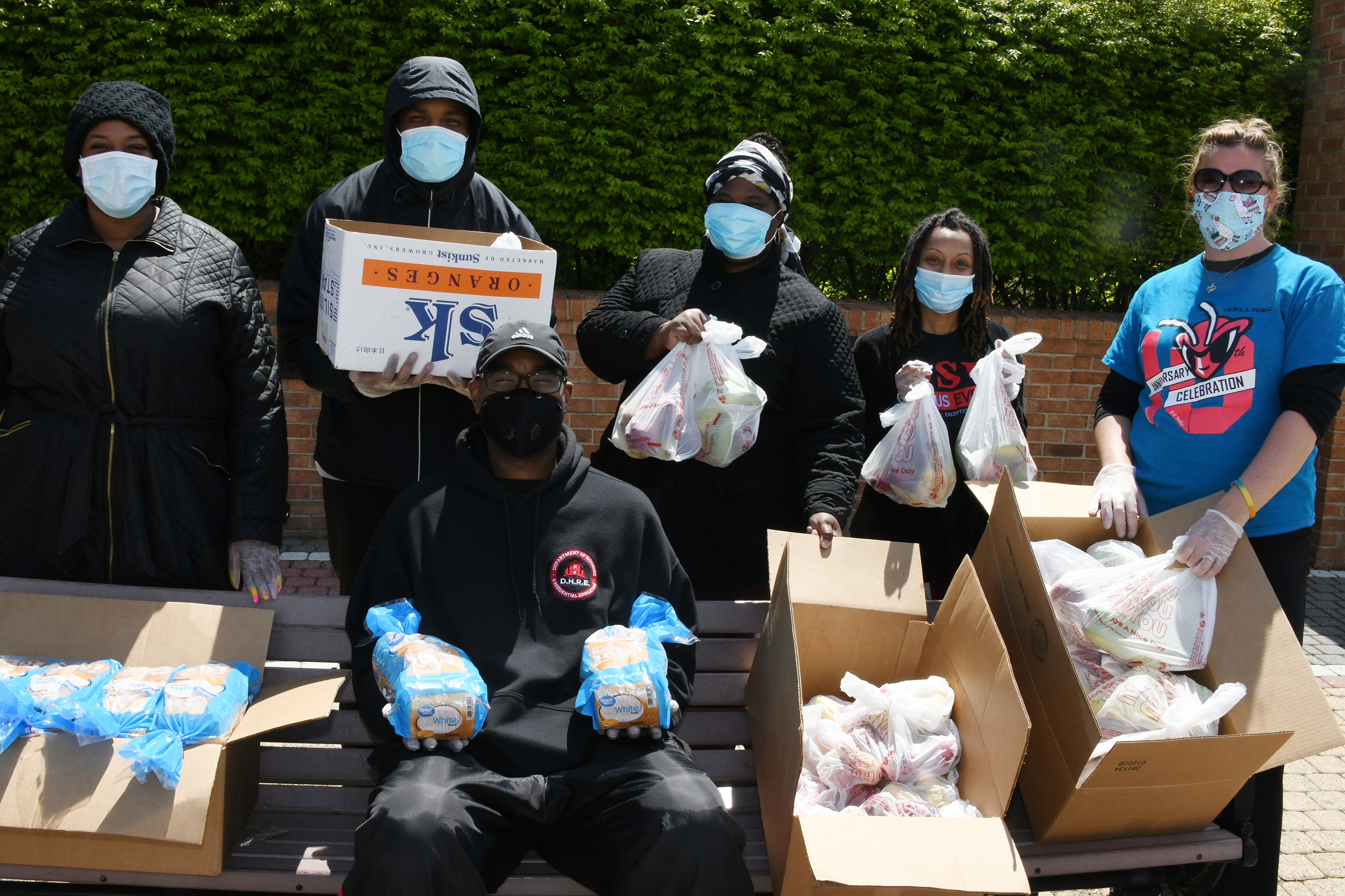 On Campus
Food Pantry distributes food to Del. students
Tuesday, April 21, 2020
For First State students of Delaware State University who are facing food insecurities due to the COVID-19 pandemic closure of the campus, the institution's Food Pantry has come to the rescue.
On April 20 University Food Pantry volunteers hauled boxes of food down to the circular drive way at the front of the campus to distribute fruits, vegetables, eggs and foodstuffs like rice, pasta, canned goods and other items to about 36 students who took advantage of the nutritional relief.
Because the campus residential community has been reduced to about 200 students who had no other place to go, the majority of students who are now living off-campus where they are completing their spring semester online do not have access to the benefits of their meal plans, causing some serious food issues for many of them.
According to University Chaplain Pam Adams, about 36 students took advantage of the Food Pantry's offerings.
"The students we served today live in the State of Delaware," Chaplain Adams said. "We have a food pantry, so why not meet the need."
Students expressing food insecurities were identified via their responses to the recently sent Student Emergency Relief Fund letter and were made aware of the Food Pantry relief.
The volunteers plan to distribute food on April 22 as well. In addition to Chaplain Adams, the Food Pantry volunteers included Amy Gootee-Ash, Dedine Couch, LaMont Forman, Aishona Jackson, Greg Marsh, Latasha Perkins, Elizabeth Stewart, Jordan Williams and Kirk Williams.