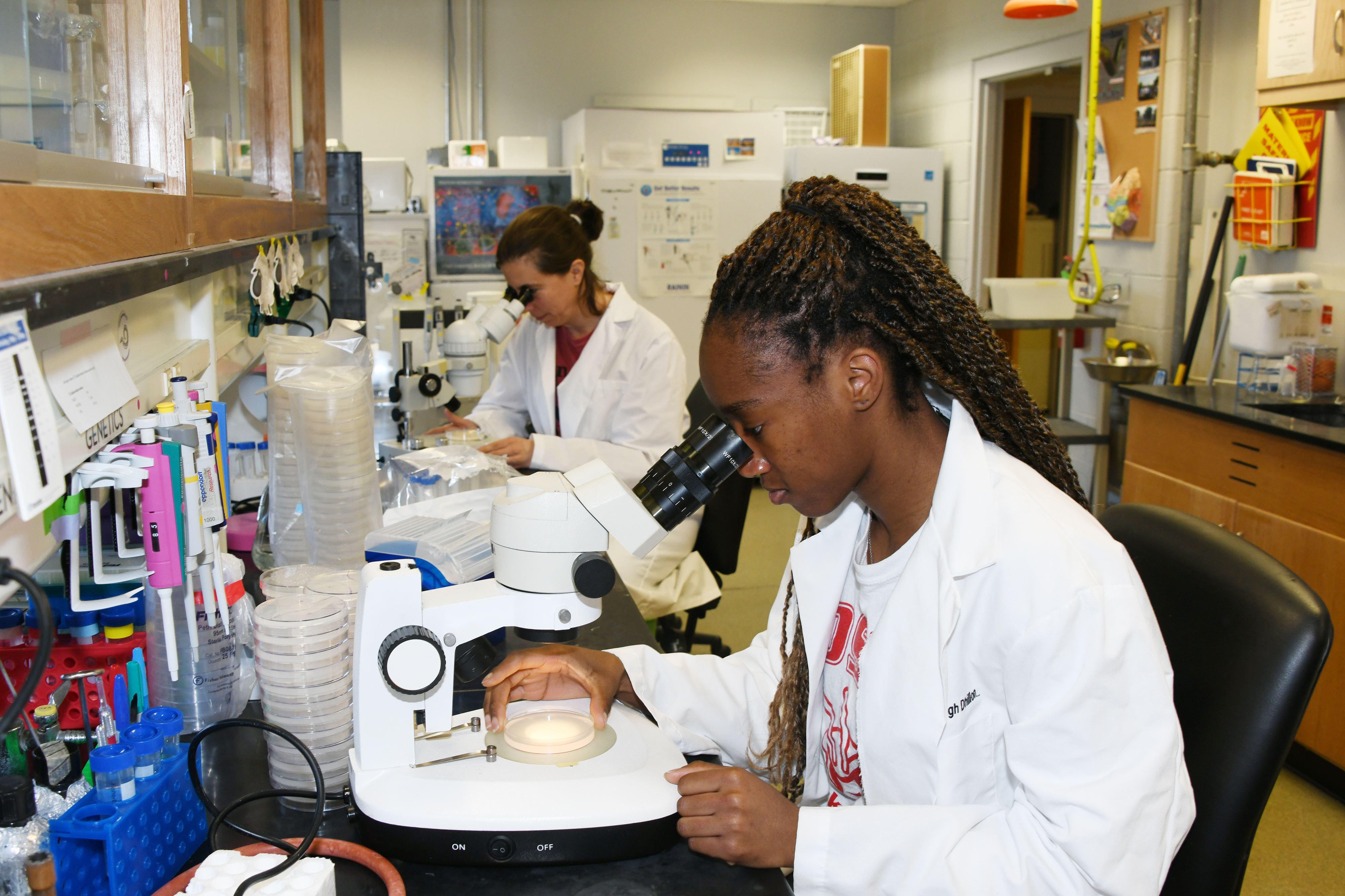 On Campus
Scientific research continues during crisis
Saturday, March 21, 2020
It will take more than a Coronavirus pandemic to stop Delaware State University's $22 million research portfolio in its tracks.
Despite the University's suspension of in-person classes and the continuation of the current spring semester through online coursework, provisions have been made for faculty, post-doctorates and graduate students to continue their ongoing scientific research projects unabated.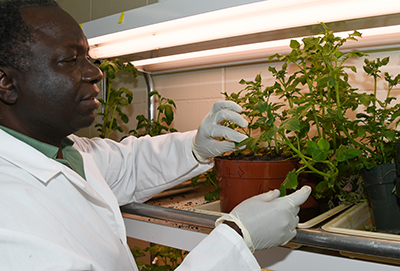 While campus classrooms are currently unlit and uninhabited, the University's science laboratories in its Mishoe Science Center, Ag Annex, and Optical Science Center for Applied Research buildings are still beehives of methodical research activity.
Dr. Melissa Harrington, associate vice president for research, said it is paramount that University researchers continue their projects – which encompass the disciplines of neuroscience, optics, biological sciences, chemistry, physics, computer and information science, natural resources, agriculture, public and allied health, psychology and social work.
"We have research that involves live specimens, plants, and cell lines; and they have to be taken care of," Dr. Harrington said. "Otherwise you lose a lot of time that has been spent collecting samples and data, and the research would have to start all over."
Much of the research is funded through federal grants from agencies such as the National Institutes of Health, National Science Foundation, Department of Defense, NASA and others. The federal agencies have indicated there will be some flexibility with the granting of deadline extensions, but researchers would prefer to complete their projects on time.
Dr. Michael Gitcho, an associate professor who runs an Alzheimer's research lab in the Mishoe Science Center, said his researchers are able to continue their work. However, he said the uncertainty is frustrating.
"Nobody knows how long this (COVID-19 crisis) is going to last," he said.
The University has established staggered schedules of morning and afternoon shifts for researchers using the same lab in accordance with the current state directive for social distancing, Dr. Harrington said.
While University researchers can continue their ongoing projects, no new research will be launched while the current Coronavirus restrictions are in place. Dr. Harrington estimates that there are about 50 different research projects ongoing at the University.