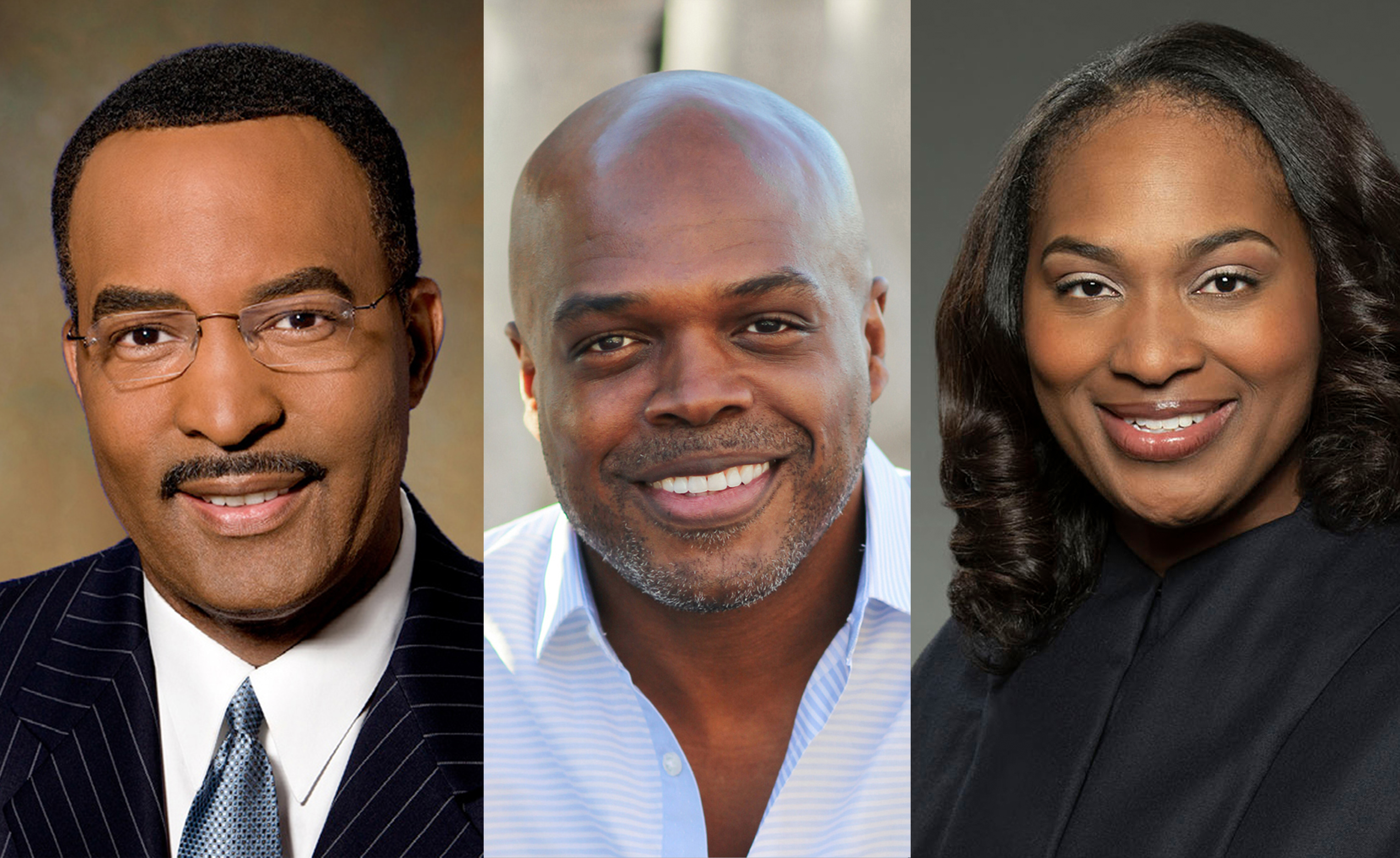 On Campus
University announces three upcoming Commencement speakers
Wednesday, February 19, 2020
Delaware State University has finalized its slate of Commencement speakers for 2020:
The University's May 16 Commencement's keynote speaker will be Ukee Washington, news anchor for KYW-TV in Philadelphia. A Dover area native, Washington grew up on the campus of then-Delaware State College as the son of Dr. Ulysses S. Washington, the longtime head of the institution's Agriculture Department. Weather permitting, the 10 a.m. May Commencement will take place outdoors at Alumni Stadium.
The University's Early College High School will feature actor, producer and director Ty Jones as its keynote speaker during its May 19 Commencement Ceremony. Jones' 20-year career as an actor includes numerous television and movie credits, including a 2015-2019 recurring role as FBI Task Force agent Jerry Donovan in the series "Power." He is also a Dover, Del. native. That 6 p.m. Commencement Ceremony will be held in the Memorial Hall Gymnasium.
The Honorable Tamika Montgomery-Reeves, the first African American to serve on the Delaware Supreme Court, will return to the University to give the keynote address at the Winter Commencement in December 2020 (the date to be announced). Justice Montgomery-Reeves recently participated with University President Tony Allen in a Fireside Chat event on campus. The 10 a.m. Winter Commencement will take place in the Memorial Hall Gymnasium.