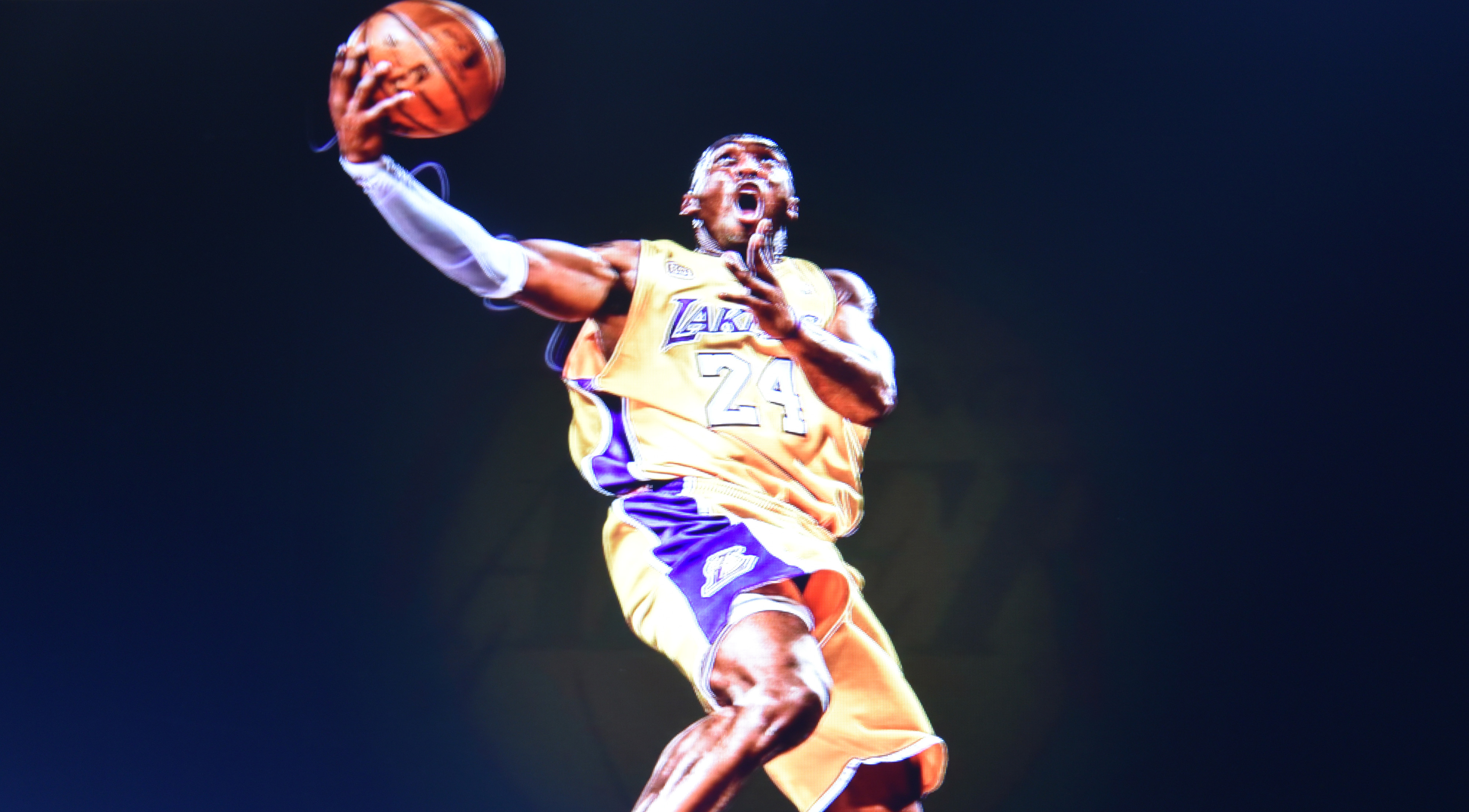 On Campus
The University Mourns Kobe Bryant's passing
Sunday, January 26, 2020
The Hornet men's basketball team joined the Delaware State University community and the rest of the world in utter shock Sunday as their phones began lighting up with the tragic news of the death of NBA legend Kobe Bryant.
Bryant was killed on the morning of Jan. 26 along with his daughter Gianna, 13, and possibly seven others when the helicopter they were on crashed into a hillside in Calabasas, Calif.
Hornet Men's Head Coach Eric Skeeters, who was with the team in Greensboro, N.C., as they are preparing for their Monday game against North Carolina A&T, said the coaches and players were having lunch at a Mr. Bojangles eatery when the news of Bryant's death began appearing on their phones.
"The whole team was just stunned," Coach Skeeters said.
The Hornet head coach said he saw Kobe Bryant's work ethic first-hand in 1995 when he was helping run an Adidas ABCD Basketball Camp in Teaneck, N.J.
"Kobe was a high school player at Lower Merion High School (in Ardmore, Pa.) and he was at the camp," he said.
Coach Skeeters said although he knew Kobe's dad, former NBA player Joe Bryant, he did not work personally at the camp with the then-future NBA star. However, he said that he was able to witness what the world would soon find out about Bryant.
"He was the hardest working playing at that camp, which included about 200 of the best high school player in the nation at that time," Coach Skeeters said. "You could see that even as a high school player, he was totally dedicated to his craft."
Kobe Bryant, who bypassed college and signed as a 17-year-old high school graduate with the Los Angeles Lakers in 1996, would go on to play for that NBA team for his entire 20-year career. In addition to winning five NBA titles with the Lakers, he also was a part of the U.S. Olympic Basketball Team that won two Gold Medals.
The 6-foot-6 small forward/guard was an 18-time NBA All-Star (four of which he won the All-Star Game MVP), an 11-time All-NBA First Team selection, a nine-time NBA All-Defensive First Team pick, and twice an NBA scoring champion. He was the NBA's MVP in 2008 and was the NBA Finals MVP in 2009 and 2010.
Ironically, the night before the helicopter crash, NBA star Lebron James passed Bryant's 33,643 career points to overtake him as the third best leading career scorer in NBA history. Bryant's final Twitter prior to his death paid homage to James and his accomplishment.
"He will be remembered for his work ethic, dedication and his intellect," Coach Skeeters said. "My heart goes out to his wife Vanessa and the rest of his family."