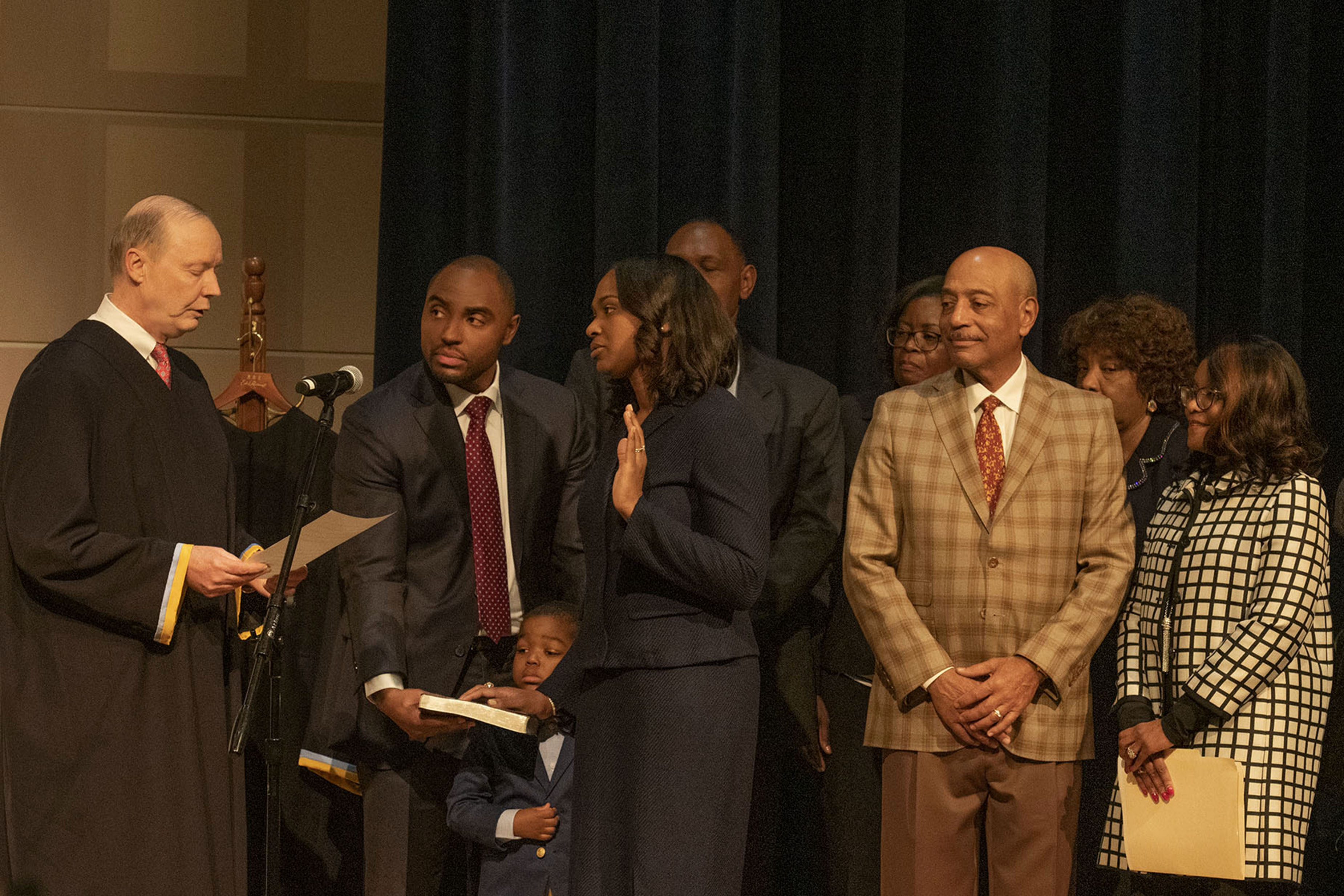 On Campus
Tamika Montgomery-Reeves historic rise to Del. Supreme Crt.
Monday, January 6, 2020
Delaware State University is joining the First State in celebrating the history recently made with the appointment of Tamika Montgomery-Reeves as an associate justice on the Delaware Supreme Court – the first African American to serve on the state's high court.
Gov. John Carney nominated Justice Montgomery-Reeves on Oct. 13 and the Delaware Senate confirmed that selection on Nov. 7. She took her formal oath of office during a Jan. 3 Investiture Ceremony at Howard High School in Wilmington.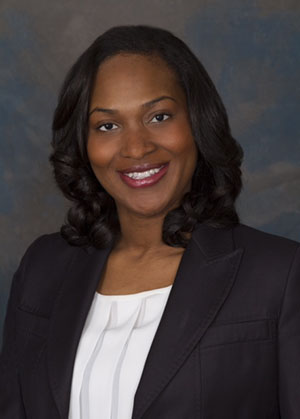 At age 38, Justice Montgomery-Reeves is the youngest jurist to sit on the Delaware Supreme Court Bench. She fills the associate justice vacancy left by the elevation of Collins J. Seitz, Jr., to Chief Justice.
Justice Montgomery-Reeves is one of only two African American females to serve on a state Supreme Court in the country, joining Justice Adrienne C. Nelson of the Oregon Supreme Court, appointed in 2018.
She is the third African American in the history of U.S. jurisprudence to serve on a state Supreme Court – the first, Myra C. Selby served on the Indiana State Supreme Court from 1995 until her retirement in 1999.
Justice Montgomery-Reeves grew up in Jackson, Mississippi, and later earned a bachelor's degree at the University of Mississippi and a law degree at the University of Georgia Law School.
After practicing corporate governance and securities litigation law at the New York firm of Weil, Gotshal & Manges, she moved to Delaware in 2011 to join the Wilmington firm of Wilson, Sonsini, Goodrich & Rosati.
She first broke Delaware's judicial color line by being appointed vice chancellor on Delaware's Court of Chancery in 2015 – the first African-American and the second female to serve on that state's equity court.
According to Dr. Sam Hoff, the University's professor emeritus of political science and history and the founder of its Law Studies Program, Justice Montgomery-Reeves' appointment to the high state court provides a significant role model for students who have aspirations for the legal profession.
"Diversity matters in Delaware," Dr. Hoff said. "(Montgomery-Reeves) may not be from Delaware, but she has certainly made her mark here."
Delaware joins 32 other states that have or have had an African American on its state Supreme Court.