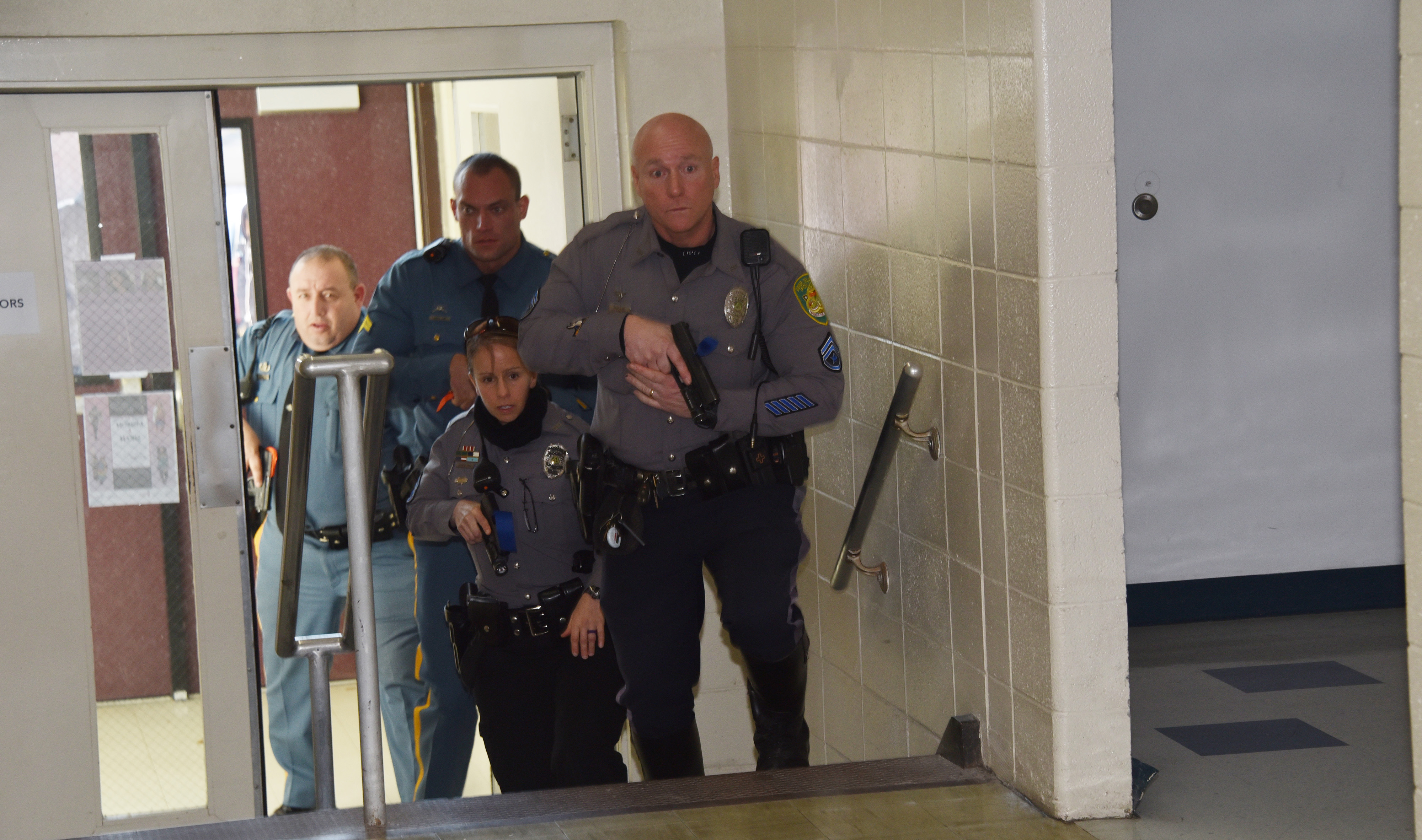 On Campus
Active Shooter Exercise at University
Thursday, January 23, 2020
The University Police Department conducted an Active Shooter Exercise on Jan. 21 to test its readiness for such a scenario.
The University police enlisted a group of students to be in a classroom situation in the Price Building where an assailant – portrayed by Matt Fortune, associate athletic director for facilities and events – entered the edifice as a threat. Ultimately, he gained access to the enlisted students' classroom prompting them to flee. There were simulated casualties.
University police, who were joined by troopers from the Delaware State Police, responded to the report of an active shooter, and "shot" the assailant.
For images of the Active Shooter Exercise, click on the below link:
https://www.flickr.com/photos/48216028@N03/albums/72157712805997732/show