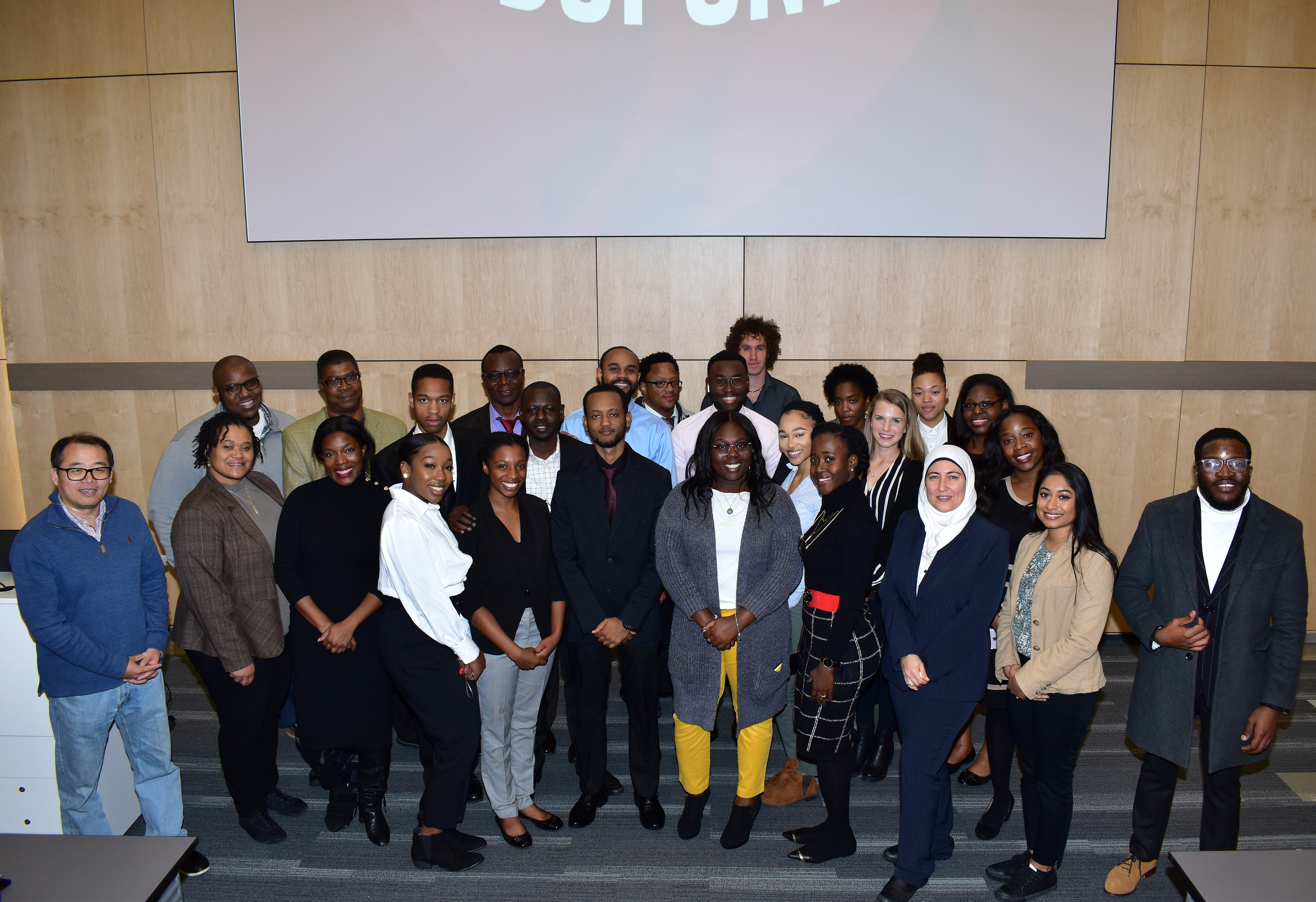 On Campus
STEM Graduate Students Visit DuPont Experimental Station
Monday, November 18, 2019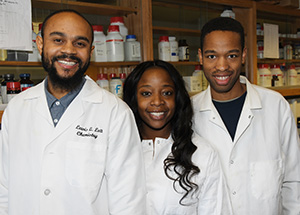 More than 20 STEM graduate students from Delaware State University recently took a trip to the DuPont Experimental Station in Wilmington and learned that the University is well-preparing them to work in such laboratories.
"I enjoyed seeing the instrumentation that they had, because many of the instruments they had, we use them at our University," said Lewis Lott, who is working toward his Ph.D. in Applied Chemistry. "So, we are more than prepared to go up there and work with such instrumentation."
The University's graduate students toured DuPont's Research and Development labs and its Wilmington Global Innovation Center. The group also had a career session with a site manager who talked about the market areas of electronics, food, and micro-biome.
Dr. Cherese Winstead, chair of the University's Department of Chemistry, said while DuPont had previously engaged with the University with undergraduate visits and events, this was the first time they have welcomed master's and doctoral students to tour their facilities.
"This was a monumental event for DSU and DuPont as well because it was the first time that DuPont has engaged with the University on this level," Dr. Winstead said. "They understand that the great minds for the products of tomorrow are coming from the research that takes place at universities, and they are acknowledging Del State's place in that space."
Lindsey Hyppolite said that she and the other graduate students were able to see how they could utilize their degrees and research in some of the markets in which DuPont is involved.
"It was motivational and inspirational for my colleagues and I to be in an environment where people like us can make a difference with the work that we are doing," Ms. Hyppolite said.
Joshua Patterson, also a Ph.D. Applied Chemistry candidate, said the group was about to connect with some of the DuPont scientists and leave a few of their resumes for their not-so-distant future reference.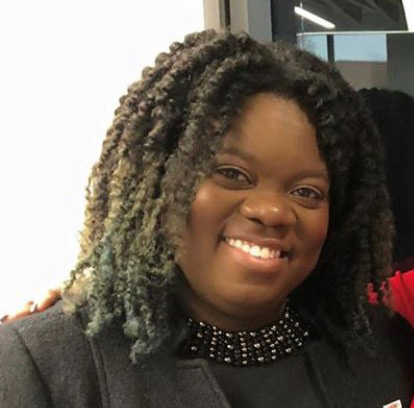 "It helped reinforce the notion that Delaware State University on its own can be an even greater institution when it comes to research,  seeing that DuPont has many of the same facilities that we have," Mr. Patterson said.
They also connected with a Del State alumna Myoshi C. Aubain, who is a site manager at the Experimental Station. Ms. Aubain – who earned a 1998 BS degree in Chemistry from DSU and later an MS degree in Chemical Engineering from Penn State – gave the students a tour of the facility.